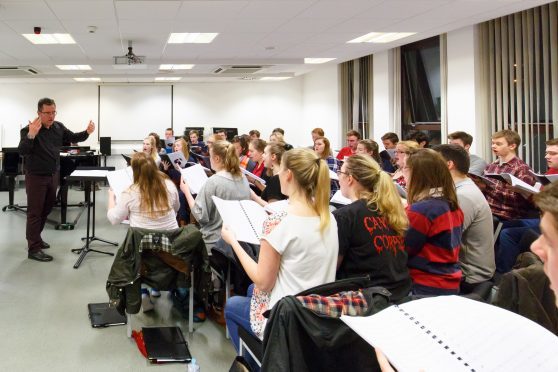 A concert led by a top Canadian conductor will be music to the ears of lovers of the classical genre in Aberdeen this Friday.
The University of Aberdeen Chamber Choir, under the artistic direction of Royal Wedding composer Professor Paul Mealor, will perform a concert entitled 'The Infinite Sky' at St Andrew's Cathedral.
The concert will feature the world première of 'Endless', a rousing setting of the poetry of Nobel Laureate Bengali poet Rabindranath Tagore, the first non-Western poet to win the Prize, for choir, string quartet, and large percussion ensemble.
'Endless' was composed by Thomas LaVoy, an emerging young American composer whose recent works include many widely performed choral pieces published by GIA Publications and a commission for the BBC Singers.
The concert will be conducted by Michael Zaugg, world-class conductor of top Canadian ensemble Pro Coro Canada, as a culmination of his residency at the University of Aberdeen Music Department this week.
Zaugg is joined on stage by the University of Aberdeen Chamber Choir, the University of Aberdeen Percussion Ensemble, and the Edinburgh Quartet.
Professor Mealor said ahead of the concert: "It's special for two reasons. We're bringing Canada's top choral conductor to Aberdeen.
"He is going to conduct the concert. He really is an amazing musician, he's one of the best conductors I have ever worked with.
"And the other reason is that Thomas is a very talented composer. It is an absolutely beautiful piece of music that he has composed.
"This is an amazing opportunity to see one of the world's greatest conductors and a piece of music which I think is going to become a major piece across the world. It brings together the best of eastern and western music.
"It's a great chance to experience this for the first time in Aberdeen."
Tickets cost £10 or £5 for concessions, and students and under 18s go free. They can be bought on the door or in advance from the University of Aberdeen music department by emailing escrabb@abdn.ac.uk or calling 01224 272570. The concert starts at 7.30pm.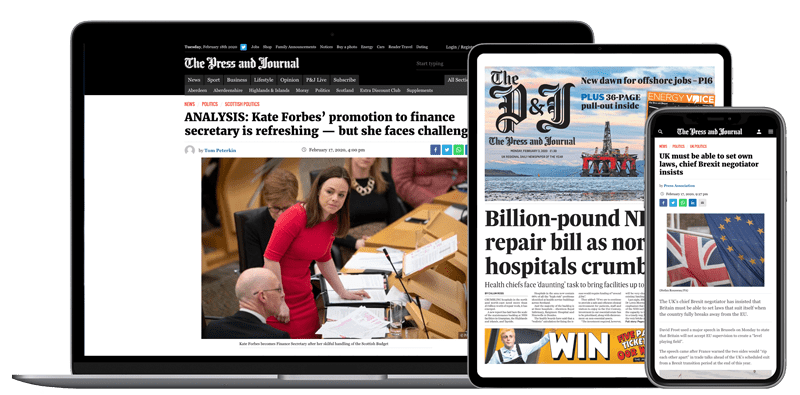 Help support quality local journalism … become a digital subscriber to The Press and Journal
For as little as £5.99 a month you can access all of our content, including Premium articles.
Subscribe