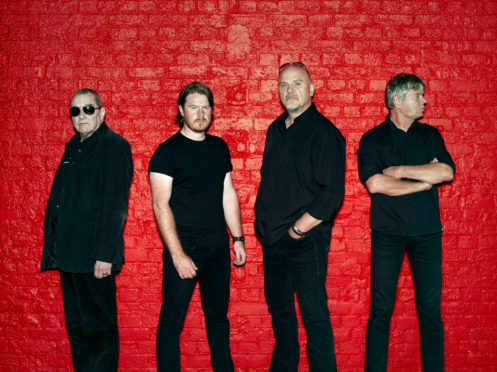 Discussing everything from the delights of haggis to DIY, Susan Welsh discovers there's much more to The Stranglers' JJ Brunel than simply being a punk legend.
Here's a scary thought: it's more than 40 years since punk rock burst onto the world stage and turned pop music on its head.
Some expected it to be a flash in the pan, nothing more than a series of artists and bands, hammering out fast, loud songs to spiky-haired fans who seemed intent on dancing themselves into a frenzy.
But punk grew up and matured and bands, such as The Stranglers, who are heading for Inverness, emerged from the punk scene as highly-regarded musicians.
They've enjoyed a hugely successful career with almost two dozen top 40 singles – Golden Brown, No More Heroes, Peaches, Skin Deep, Always the Sun to name but a few, as well as 17 UK top-40 albums.
They continue to pull in crowds wherever they play.
Bass guitarist and singer, Jean-Jacques Burnel, better known as JJ, is regarded as a first-class musician and songwriter.
Born to French parents, he trained as a classical guitarist and provided lead vocals on many of the band's songs. He gets as much satisfaction from music today, as he did all those decades ago but admits to being surprised by that.
"In the old days, no bands lasted a long time. You'd be lucky if after getting a record out you'd last two or three years. We were entering uncharted territory," said JJ.
"We got together at first for a bit of a lark, but a few of us had musical backgrounds whereas some of the bad punk bands didn't yet they still made a bloody good racket.
I had a classical background; Jet Black had a jazz background, so we didn't come into it completely virginal.
"Fortunately for us we were allowed to develop musically and as human beings, because a lot of the time you're not. With some bands, you can have success at an early age then are kind of stuck in limbo.
"People expect you to be the same, but you get older, you get grey hairs and your view of the world changes.
"We were allowed to develop artistically and creatively whereas most of our peers weren't.
"A lot of them, when success had gone, disintegrated whereas when we had no success – and we've had that a few times like that – we carried on and experimented which allowed us to develop.
"The Stranglers have benefited from that as a musical group."
The band hit the road once more in March, and will play The Ironworks in Inverness on Friday, March 9 as part of their Definitive Tour.
"I'm looking forward to playing Inverness as it's a beautiful place. We've often stayed in hotels next to the River Ness. The last time I was there was to play the Belladrum Festival," said JJ whose first musical heroes were John Williams and Segovia.
"I'd left the south of France where it was warm and sunny and arrived at Bella to find it cold and rainy, but the welcome was warm, the people lovely and the setting fantastic.
"My favourite memory from that festival is us taking to the stage after Martha Reeves. She was in her 70s and wearing a beautiful red dress.
"After she'd performed she stayed on to watch us from the side of the stage. At one point she turned to someone and said, 'these guys are good. Do they have a CD?'
If he gets a moment, JJ will try to explore the Highland capital as he has a deep interest in Scottish history.
"I live in France so know all about the auld alliance," said JJ, who said he was disappointed to learn I couldn't speak French or Gaelic. "I'm very much interested in history and love haggis and whisky.
"A restaurant in our little village hosted a Burns Supper in January but I couldn't get in because it was sold out. When I come to Inverness I'm hoping to get some haggis and a whisky or two.
"I've just treated myself to a bottle of 16-year-old Lagavulin and if pushed, I'd say my favourite whiskies are from Isla."
After his mum died three years ago, JJ moved to France and began renovating his parents home near Nice.
"Because the Stranglers are so busy it gets a bit intense. Every time I stopped doing The Stranglers thing I wanted to sleep which is no good. So I got very involved in doing up my parents house. I've been painting and digging but I left the plastering to someone else as it's quite a skilful discipline."
Along with music, writing and newly-developed DIY skills his other hobbies include karate (he's a black belt) and riding his much-loved motorbike.
"I enjoy my marital arts and try to go to Japan every year and do as many classes as I can. Karate has kept me on the straight and narrow," said JJ.
At the moment he's also busy working on the band's next album while The Definitive Tour coincides with the re-release of their first seven albums (six studio and one live) originally issued on the UA and EMI/Liberty labels.
With the vast catalogue of material they have in their recorded arsenal, it is never easy to decide exactly which songs to bring together on record or perform live on tour.
"At a concert you can only play between 17-20 pieces of music and considering we've done over 300 pieces, we have a lot to choose from. If there's some kind of connection between how you feel and how you play, which I hope there is, you can't play the same song the same way every night – and I wouldn't want to do that as people would sense you are going through the motions, and you'd lose something.
"What we might do is play stuff no one has ever heard before, things we are working on for the next album," said JJ.
When asked what his favourite Stranglers song was, JJ said: "That's a cruel question. It's a bit like being asked to name your favourite child. Would you dare answer that?"
The Stranglers, supported by special guests Therapy, play The Ironworks, Inverness on Friday, March 9.
The show has sold out but it's worth checking for returns at the venue or at www.gigsandtours.com / 0844 811 0051.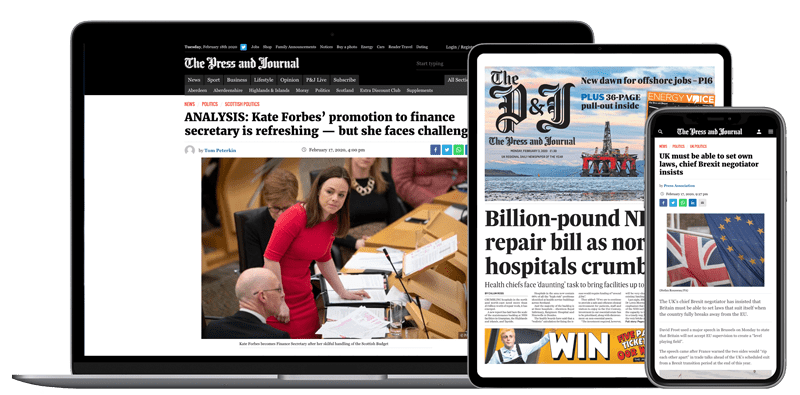 Help support quality local journalism … become a digital subscriber to The Press and Journal
For as little as £5.99 a month you can access all of our content, including Premium articles.
Subscribe