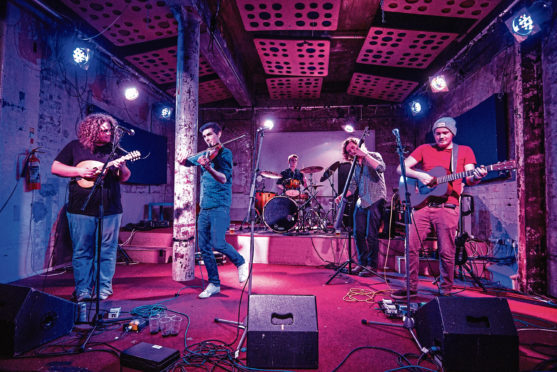 The last year has been a bit of a whirlwind for Highland-based band Elephant Sessions after their album, All We Have Now, was named Album of the Year in the BBC Scots Trad Music Awards last year.
International stardom beckoned, along with a host of live appearances at some of Europe's most notable festivals, with audiences energetically crowd-surfing their way through the shows, while on more than one occasion, marquee floors collapsed under the weight of bouncing fans.
The band's mandolin player, Taylor from Inverness, summed up his experience of the last year in typically low-key Highland style when he said: "It's been good craic, like!"
One of the only four UK finalists in the "best band" category at this year's BBC Radio 2 Folk Awards and current winners in the "best album" category at the MG Alba Scots Trad Music Awards, the group have just returned to the UK from a massive Australian tour that was such a success they had been invited back next year before their plane had even touched back down on Scottish soil.
Currently undertaking a tour of the UK, there's one gig they can't wait to play…
"We're playing The Ironworks, Inverness on Friday and are so excited about this," said Alisdair, who is from the Milton of Leys area of the city.
"We really enjoying playing live and this show will be something special for all of us as we – including Seth who is from Northumberland, but we think of him as an adopted Highlander – consider Inverness to be home and it's always great to be home."
The band has firm roots in the Highlands. Drummer Greg Barry hails from Dingwall; fiddle player Euan Smillie is from Kilmuir and Mark Bruce is from Edderton.
"Myself, Greg, Ewan and Mark had been playing together for a while then got our first gig," said Alasdair.
"We had the band, but no name. In the car, en route to that first show, a track called Elephant by Croft No 5 came on so we decided to call the band, Elephant Sessions."
While undertaking a folk degree at Newcastle University, Alasdair met bass and synth player Seth Tinsley and the band, as we know it, was born.
A shared passion for good music and experimentation enabled them to develop their unique indie-folk sound, one which reflects their culture and Highland origins while at the same time banishing any existing clichés associated with Scottish traditional music.
They quickly became one of the most talked-about bands on the traditional music scene.
Looking back to the events of last year, Alasdair, 25, said: "To be honest, we did not expect to win as there were lots of good albums there. We still really can't believe it to be it honest, but it was very good for us.
"There was definitely an upsurge in ticket sales after the win, as well as lots of coverage in the national press. We also saw different people coming along to our shows.
"We have really had a great year because what we love doing best of all is playing live. But we've also maybe put some pressure on ourselves as we're now working on writing our new album and have written about a third of the tracks for it so far.
"We are aiming to release it next year. It's something off a progression for us – one of the tracks for example is quite funky and heavy. As soon as this tour finishes we'll focus on writing again," said Alasdair.
The band, who played gigs in Fochabers and Aberdeen last week, play The Aros Centre, Skye tonight, Thursday, May 24, and The Ironworks, Inverness tomorrow, Friday, May 25. Contact: www.elephantsessions.com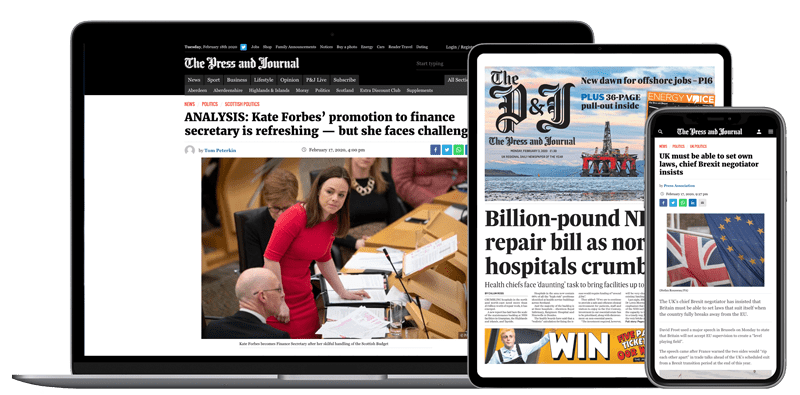 Help support quality local journalism … become a digital subscriber to The Press and Journal
For as little as £5.99 a month you can access all of our content, including Premium articles.
Subscribe