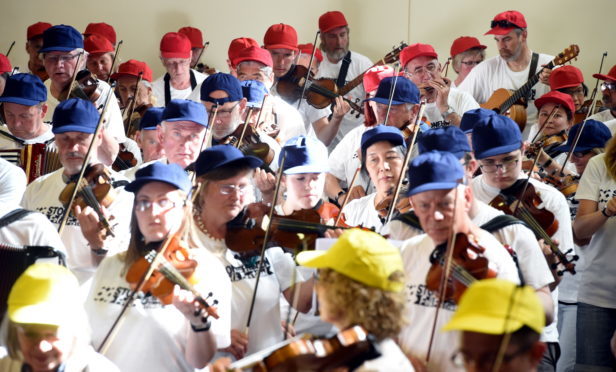 Organisers of the 30th Stonehaven Folk Festival have praised the positive atmosphere generated by a weekend of traditional music.
Hundreds were drawn to open air performances, workshops, ceilidhs and even a world record attempt held throughout the town over the last three days.
The events reached a climax last night with a sell-out show in Stonehaven's Town Hall, headlined by Imar, Kristina Olsen and The Chair.
Folk Festival chairman Charlie West said: "It has been a great weekend. The festival has gone very well.
"The weather always helps but the concerts have been sold out and all the events in the Market Square have been really popular.
"Everyone has been walking round with a smile on their faces."
Included on the packed itinerary was an attempt to break the world record for the largest ever ceilidh band.
A total of 388 musicians, 22 dancers and dozens of volunteers turned up at Mackie Academy on Saturday to perform the Gay Gordons, Strip the Willow and Canadian Barn Dance.
The previous record was a comparatively paltry 250 and officials are now working to verify the new attempt.
Yesterday morning an aqua ceilidh was held at the town's open air pool, encouraging people to take to the water for a dance session with a difference.
Mr West said: "It has been running for over 20 years now, so it's well established on the calendar.
"It's an event that is always popular and attracts people who wouldn't normally come along to the festival because it's so fun."
First held in 1989, this weekend's events marked the 30th outing of the festival in the town.
And despite its focus on traditional music, Mr West says the organising committee is always looking at ways to move things forward.
"The festival has grown a lot in the last 29 years but all of the original components are still there," he said.
"We are always trying to tweak and improve the things we are doing, or we'll try something new to see if it works.
"I think we shouldn't too concerned by the traditional music side of this because a lot of the tunes are contemporary – they're not from a 150-year-old songbook.
"The musicians are writing and arranging new pieces and folk music is very much a living tradition."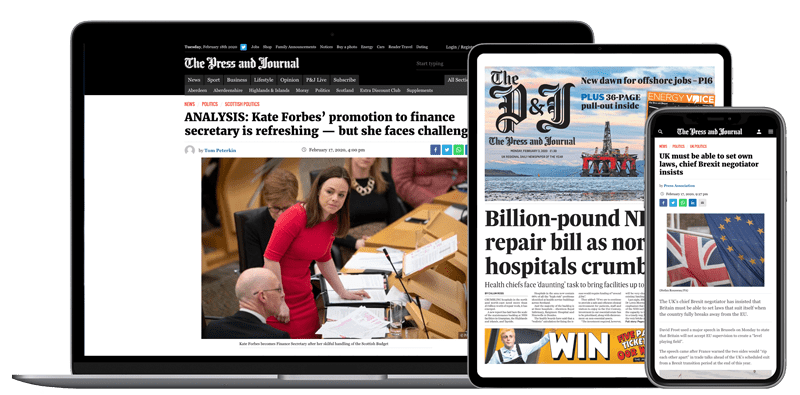 Help support quality local journalism … become a digital subscriber to The Press and Journal
For as little as £5.99 a month you can access all of our content, including Premium articles.
Subscribe