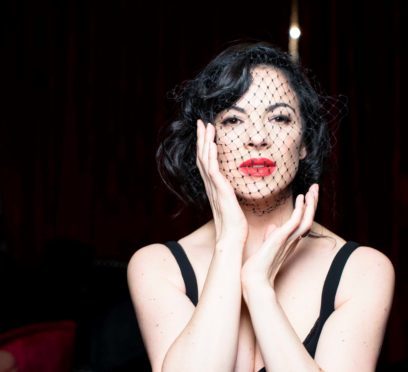 Game of Thrones star Aiden Gillen will join a line-up of musicians in Aberdeen for a tribute to the music of David Bowie.
Created by Irish musician, vocalist and actress Camille O'Sullivan, 'Lady Stardust' is a specially curated concert that will play at His Majesty's Theatre on Sunday September 23, as part of the True North festival.
It will provide a unique opportunity to celebrate the renowned performer and songwriter, as his work is re-imagined and reinterpreted by top musical talent.
The concert line-up includes Duke Special, Eliza Carthy, Cathal Couglan and Kathryn Williams.
Ben Torrie, Aberdeen Performing Arts' Director of Programming and Creative Projects, said: "This is sure to be an unforgettable evening with this fantastic line-up of top talent celebrating the music of one of the industry's biggest stars.
"David Bowie has such a rich catalogue of amazing songs for Camille and co to explore and re-imagine, and I know they'll produce something really special for True North."
Previously an award-winning architect and portrait painter Camille was one of the original cast members of the Olivier Award-winning La Soiree.
She will be joined by Irish actor Gillen, who is known for his role as Petyr 'Littlefinger' Baelish in the hit HBO series and Tommy Carcetti in The Wire.
Now in its fifth year, True North aims to celebrate the unique cultural offering of Aberdeen and celebrate music's most influential voices.
The festival features a series of unique headline performances in city centre venues.
Tickets can be purchased at www.aberdeenperformingarts.com.