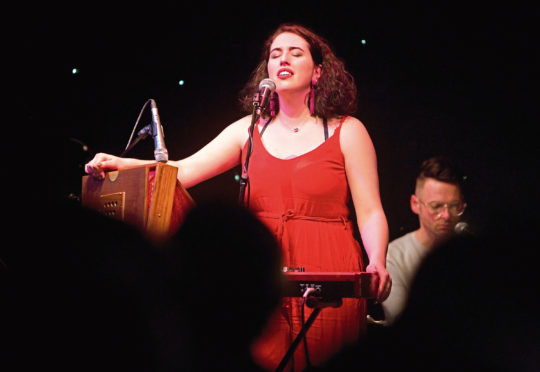 From folk-pop to Scots, Kirsty Law has many strings to her bow.
The Borders-born singer-songwriter is a musician through and through, eating, sleeping and breathing music and rhythm of all varieties.
The mainstay of her musical education came from learning traditional ballads and Scots folk songs as a young girl.
Today she draws on this rich tradition in her own composition, often writing in what she describes as a "patchwork" style; layering traditional and original melodies with poems and text, creating something that's wonderfully contemporary.
"Whenever I perform to indie audiences they think I sound folky," said the 28-year-old.
"Then when I perform to folk audiences, they think I sound indie – so it's a really difficult sound to describe," she laughed.
"But technically my background is in folk and I have written lots of songs in Scots.
"A reviewer once called it 'folk art-pop' which I like. Whatever that is."
---
>> Keep up to date with the latest lifestyle features with The P&J Lifestyle newsletter
---
Unassuming and friendly, Kirsty is animated as she talks about music, her curly hair bouncing across her face in excitement.
Although not yet 30, she has already been in the industry for a decade, having begun performing as a teenager in the evenings after school.
"I think my first paid gigs were when I was about 17," she said.
"I'd been writing music for a while before that but didn't take it really seriously until I went to university.
"Since then I've been really into telling a story with my songs, and not just through traditional music either.
"I've done much longer creative 'development pieces' and set poems to melodies.
"On stage now I've gone even further and have made it quite an audio-visual experience."
Alongside a harpist and drummer, joining Kirsty on stage is a host of film and artwork.
"Before anything happens the audience get to see a very short film which is sort of a prelude to the show," she said.
"It was made in tandem with the album but is not a music video, and helps the audience get a feel for the show.
"Then we have three oil paintings by artist Kirsty Whiten standing with us on stage.
"They are bright and bold, forming part of the set."
It might sound pretty arty and alternative compared to a normal gig, but for Kirsty it was a case of building on an idea.
"I loosely based my album on the theme of a child's perception of imagination," she said.
"And then tried to look at it through the lens of Scottish folklore.
"It sounds a bit complicated but really it is about the playful emotions we all have in childhood.
"Using different art forms helps with that, as when we are kids we don't box things off as separate ideas, art is just art no matter in what form."
Currently based in Edinburgh, Kirsty is making the trip up north to Banchory, where she is playing on Saturday at The Barn.
Although more familiar with gigs in the capital, Kirsty thoroughly enjoys a more intimate, rural setting.
"I did a Highlands and Islands solo tour recently," she said.
"It was wonderful and really very different from playing in big venues and being put up in hotels.
"There is much more chance to engage with the audience when you're in a smaller place and I feel like local people really make a point of coming out to see me which is so rewarding.
"I can't wait to play in Banchory, it's my last show of the year and I'm determined to make it memorable."
Kirsty Law is playing at The Barn in Banchory on Saturday December 1 from 8pm. For tickets, visit www.thebarnarts.co.uk or call the box office on 01330 825431.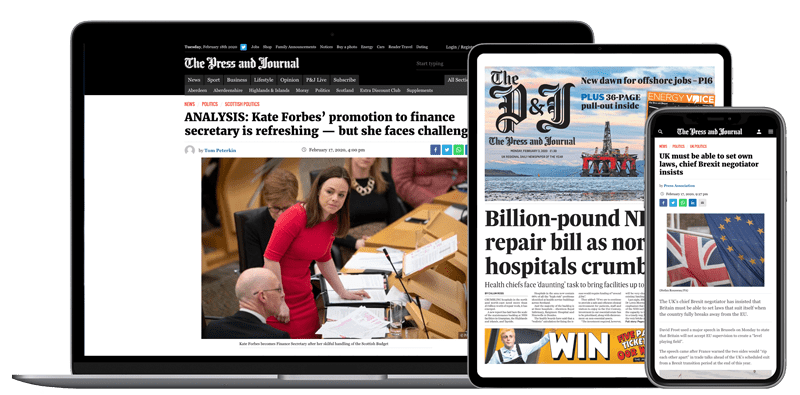 Help support quality local journalism … become a digital subscriber to The Press and Journal
For as little as £5.99 a month you can access all of our content, including Premium articles.
Subscribe