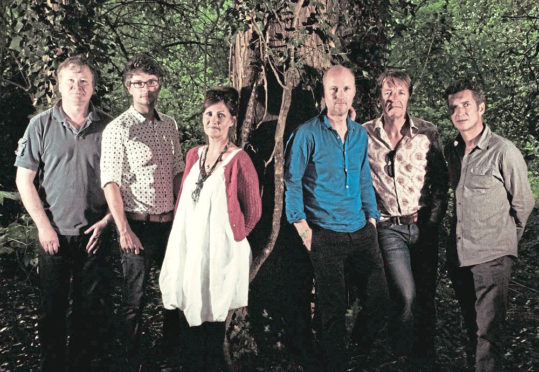 The Scottish folk music scene is booming and Capercaillie can surely take some of the credit.
For the past 35 years they have revived and reworked Gaelic traditional music, while introducing new songs of their own and exploring new musical settings.
With the high-energy eight-piece band leading the way, the turn of the century brought forth a new wave of musicians experimenting with the very idea of what Scottish trad music is.
Inspired by Capercaillie's success, the scene has been thriving ever since, as artists including the original band themselves continue to push the boundaries of the genre.
If you're not familiar with the scene, here's a spoiler; it's not all about the bagpipes.
In fact, Capercaillie have always preferred to focus on flutes, fiddles and percussion to bring their music to life.
It has been a bold project which has seen them experiment with synthesisers and programmed drums over the years, with the one constant of lead singer Karen Matheson's haunting vocals.
Now aged 52, founding member Donald Shaw cannot believe how quickly the last three decades have passed.
"The band has been on the go for 35 years now," he said.
"That's pretty amazing really.
"For me it kind of feels like having a second family who all have a passion for the same music.
"The original band met at high school. We sort of got together by default because we were the only ones who played and appreciated traditional Celtic music.
"Myself and Karen are the two longest-lasting members, along with Charlie (McKerron) who is from Elgin.
"I call us the core trio, but in reality our current lineup have been working together for about 15 years now."
The first incarnations of Capercaillie saw them follow more of a ceilidh band format, before things began to flow in a slightly different direction.
"I always thought that work songs and Gaelic trad music had terrific potential, but the key was to work out how to bring that to modern audiences," Donald said.
"Our first albums came together as we began to work these songs into a new sound.
"Then we felt like we got a handle on it and started writing our own music."
Donald is modest when it comes to recognising their success, but over the years the band has sold well over a million albums in more than 30 countries.
As one of the most recognisable names in world of folk music, the band inspired new generations of musicians to pursue a career in the genre.
With Donald himself now in his 50s, he recognises a similar change is happening in Scotland today.
"Influences on trad music in Scotland have been huge in recent years," he said.
"Trad music used to be quite underground with only three or four bands working the circuit.
"But now there are traditional music courses at the Royal Conservatoire of Scotland and an abundance of Celtic music festivals and events to celebrate our musical heritage.
"There is so much opportunity now to hear folk music from places in Europe and Africa that modern sounds can't help but be influenced – and it's all for the better.
"It's all contributed to a huge change in how trad music is viewed and it's becoming more popular and widely listened to than ever."
With more than 10 albums under their belt as a group, each of the individual members of the band have been taking time to work on solo projects in recent years.
As a result, touring has not been on the band's horizon for some time.
Instead, they prefer to focus on special one-off events and festivals, as well as sporadically playing across Europe at specialised folk concerts.
"We really don't do many shows in Scotland any more," said Donald. "It's just kind of worked out that way over the last few years somehow, so we are excited to get back and do a proper gig."
The "proper gig" he is referring to is taking place at the Music Hall in Aberdeen tomorrow, where Capercaillie will appear as part of the Northern Arc Sessions.
Curated by Aberdeen Performing Arts, the collection of events has been put together in celebration of the links between Scottish musicians and traditional artists from across the northern hemisphere.
Capercaillie will be joined by Galician singer, percussionist and piper Xabier Diaz, as well as the spectacular all-female vocal/percussion ensemble Adufeiras de Salitre.
"For a start we really wanted to support the reopening of the new Music Hall," Donald said.
"But it's also a fantastic chance for us to collaborate with some really talented European musicians.
"This is exactly the type of musical fusions which are influencing the genre as a whole and it's great to still be a part of it.
"And besides, I think we could do with a bit more cooperation with Europe right now, in the current climate, I mean," he laughed.
"It's going to be a real one-off show and I'm hoping audiences are going to love it."
Northern Arc Sessions with Capercaillie, Xabier Diaz and Adufeiras de Salitre takes place tomorrow night, April 12, from 7.30pm at the Music Hall in Aberdeen. Tickets are available from aberdeenperformingarts.com or the box office on 01224 641122.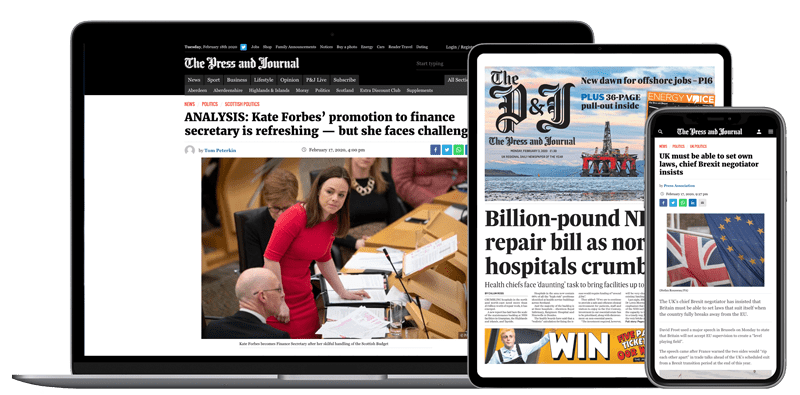 Help support quality local journalism … become a digital subscriber to The Press and Journal
For as little as £5.99 a month you can access all of our content, including Premium articles.
Subscribe