Susan Welsh saw Let It Be at Eden Court Theatre, Inverness.
The black and white film showed a bride and groom looking terribly nervous.
Only one thing could calm their nerves  – a Capstan cigarette.
After taking a puff, she happily headed down the aisle…
The old advert, being shown on four large screens designed to look like 1960s TVs, brought the house down and reminded the audience of how life has changed since The Beatles first burst onto the music scene.
Let It Be: A Celebration Of The Music Of The Beatles is a stage show that brings to life the music of The Fab Four, and in a novel spin, the audience are encouraged to take photographs and video throughout and share it on social media.
Clips of old newsreels and adverts were shown before the show started and set the scene nicely for the opening set, a recreation of The Beatles infamous 1963 Royal Variety performance when John Lennon encouraged those in the cheap seats to clap their hands and the rest to "just rattle your jewellery."
Opening numbers included with She Loves You, I Wanna Hold Your Hand and All My Loving.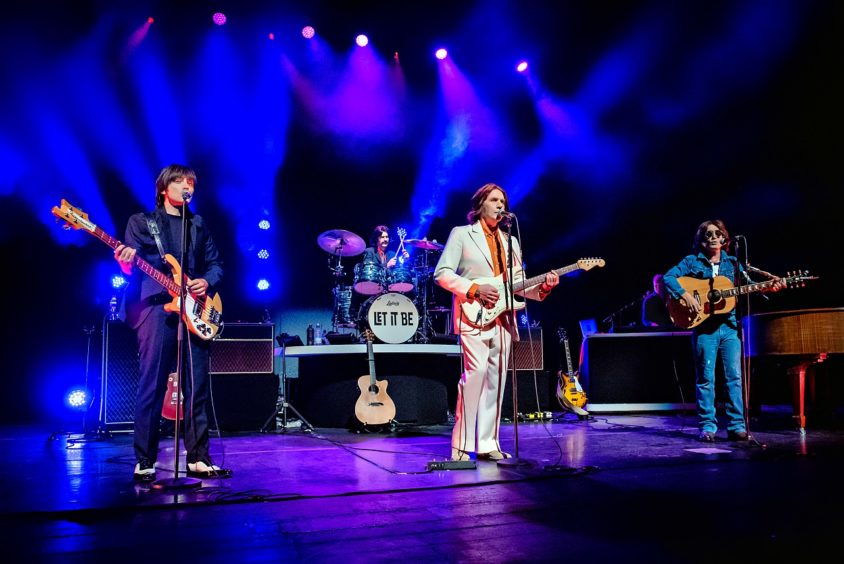 Between scenes further old footage was shown.
Scene two recreated the band's Shea Stadium concert when they played Help!, Twist and Shout and Day Tripper to their screaming, over-excited American fans,
Another costume change and we were reliving their Sgt Pepper days with classic tunes such as Penny Lane and Strawberry Fields, before a recreation of their Abbey Road album days and cracking numbers such as Come Together and Get Back.
While the first half reminded the audience of real events, the second half of the show imagines what would have happened if The Beatles, played by Emanuele Angeletti (Paul McCartney), Richard Jordan (John Lennon), John Brosnan (George Harrison), and Ben Cullingworth (Ringo Starr) had reunited to play each others music on John's 40th birthday.
For this they were joined on stage by the show's musical director, Michael Bramwell, who was brilliant on keyboards, and helped take us on another fabulous musical journey with superb versions of Band On The Run, My Sweet Lord, Imagine and a bouncing version of, Live and Let Die.
A brilliant reminder of what a talented group The Beatles were, presented by a talented group of performers, Let It Be is at Eden Court Theatre, Inverness until Saturday May 4.
It can also be seen at His Majesty's Theatre, Aberdeen from May 13-18.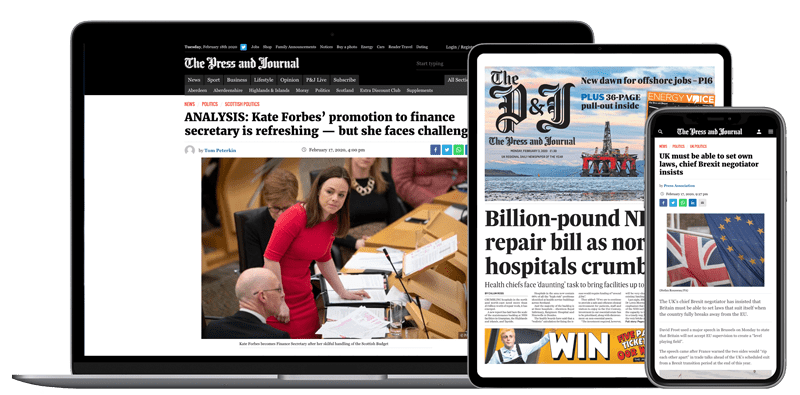 Help support quality local journalism … become a digital subscriber to The Press and Journal
For as little as £5.99 a month you can access all of our content, including Premium articles.
Subscribe