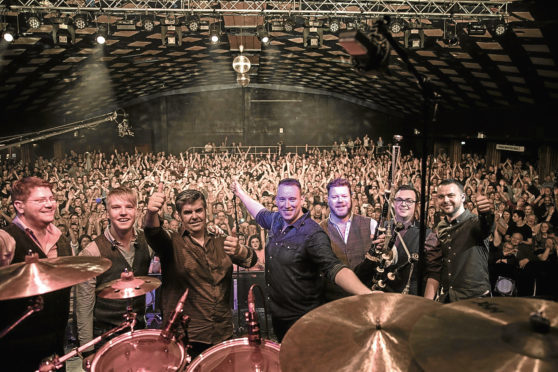 Skipinnish's 20th anniversary celebratory concert has just got bigger, with the two special guests joining the line-up.
Gaelic singer Rachel Walker and traditional Celtic-music band Beinn Lee will join the line-up for show in the Big Top in Bught Park, Inverness on July 5.
Skipinnish announced its 4,000-capacity summer show back in November, saying the venue was a "dream come true".
Ms Walker has been collaborating with the band for the last 20 years, and sings on many of their albums.
Beinn Lee band member, Micheal Steele, said: "It is a great honour to play alongside Skipinnish on the special occasion of their 20th anniversary. We are very much looking forward to a fantastic night of west coast music."