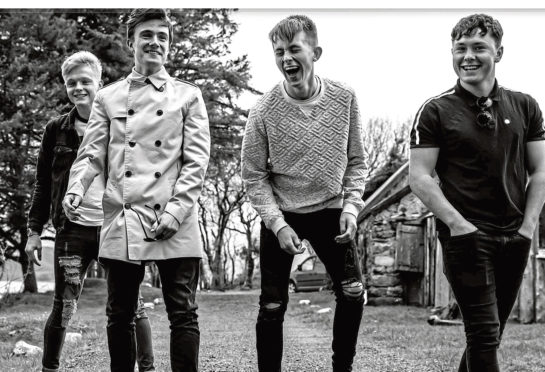 Meeting this young band of 16 and 17-year-old guys is as refreshing as their chosen name suggests.
I spoke to The Citrus Scene at one of their regular rehearsals and found the lads who have formed a high-energy, guitar-based indie rock band, not so much larking around, but working hard on new material and getting their previous songs arranged and practised to a point where the performance is polished to a level I'd say was impressive.
What this said to me was that the band from the Culloden area of Inverness are not afraid of hard work in order to achieve their goal of success in music, and are keen to do everything they can from that angle to make it work.
With an EP, Ready When You Are, under their belt, the group are hard at it writing new material for what could be a full album to be recorded by the end of 2019.
The decision to make a full album, singles or just another EP is something which is the subject of hot debate within the band.
Perhaps more dictated by finances than any lack of material to record.
The self-financed first EP was recorded at Glachbeag Croft near Inverness with Stephen Bull at the helm producing and engineering.
It was then taken to Mark Morrow in Edinburgh for mixing and mastering.
It's a great-sounding and vibrant first outing and available on all digital outlets, so give it a listen – you will not be disappointed.
The band are undecided about where to record their next release and are presently looking for a studio to take the new material forward.
I was treated to a preview and was happy to hear the new stuff is sounding as strong as the old, which can only be a good indication of the direction this young band is taking.
Their live set is a majority of original material with the occasional cover of songs by The Strokes (Reptilia) or The Arctic Monkeys (Do Me a Favour) which gives a fair indication of The Citrus Scene's style.
They try not to include a great deal of covers, preferring to let their own songs take centre stage.
They have a very enthusiastic crowd of fans following them, as anyone who witnessed their gigs at the Ironworks would tell you.
Shows in Glasgow and Edinburgh, although not quite as raucous, were a good experience for the guys too.
Songs are generally written by guitarist Finlay Bradshaw who then takes them to the band to work on.
Aidan Ryles, guitar and vocals, Robbie Cooper on bass and Brodie Smith on drums all contribute parts to make the songs work for the band.
I asked if the normal course of events in the Highlands of young bands going off to college or universities all over the country would affect their ability to keep on going.
They are all very determined this should not be an insurmountable problem.
They foresee exchanging ideas and parts for songs online and on Skype/FaceTime with rehearsal and gigs fitting in around weekend and holiday breaks.
To hear their enthusiasm, I believe they are determined to make it work.
The Citrus Scene have support gigs planned for the rest of this year which will get the name out there
Tonight, they kick off a weekend of live rock music in Inverness by playing The Monster Fringe in The Ironworks (doors open 7pm).
Also on the bill are Annakee, Bad Actress and Monsters In The Ballroom.
Meanwhile, rock festival Monsterfest returns to The Ironworks this weekend with bands playing from Friday to Sunday.
Among them are Glasgow rockers Gun, all-girl band Haxan, from Wales, and Edinburgh rockers The King Lot, Massive Wagons, Oliver Dawson Saxon, Romeos, Daughter, Those Damn Crows and Trucker Diablo.
Aberdeen blues legend Gerry Jablonski and his Electric Band will also be on the bill.
Contact: www.ironworks venue.com and www.facebook.com/TheCitrusScene/?fref=tag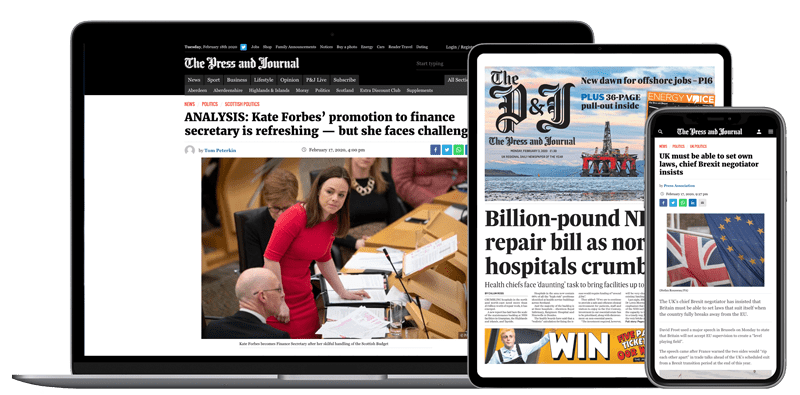 Help support quality local journalism … become a digital subscriber to The Press and Journal
For as little as £5.99 a month you can access all of our content, including Premium articles.
Subscribe