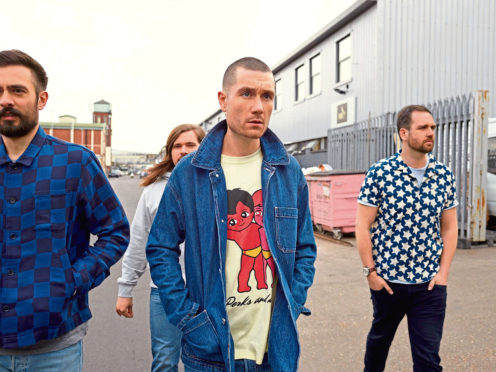 Credit must be given to Bastille. Few bands bother to tour whole albums these days – and even fewer still when it's just to mark a new release, rather than an anniversary or some sort of special edition.
But after unleashing their third album Doom Days in June, the band took it in its entirety to Aberdeen Music Hall last night.
The record was written to represent a house party from beginning to end and its track list worked perfectly in a live setting.
Frontman Dan Smith barely stood still the entire time he was on stage, bounding from one end to the other with seemingly never-ending energy.
Even during the slower songs they found ways to keep the tempo high – whether that was through the use of a revolving platform with sofa and reading lamp, or Smith rushing upstairs to serenade the audience from the back of the balcony.
Introducing Million Pieces, Smith implored the crowd: "I know we're in a very beautiful, posh, fancy hall – but for this song I need you need to pretend you're at the grimiest rave."
After closing the first half of the show, the band rattled through some of their greatest hits so far.
And with a grungy cover of REO Speedwagon's Can't Fight This Feeling and their second-ever performance of new track Admit Defeat in the mix as a preview of what's still to come from them, Bastille showed they are far from partied out.