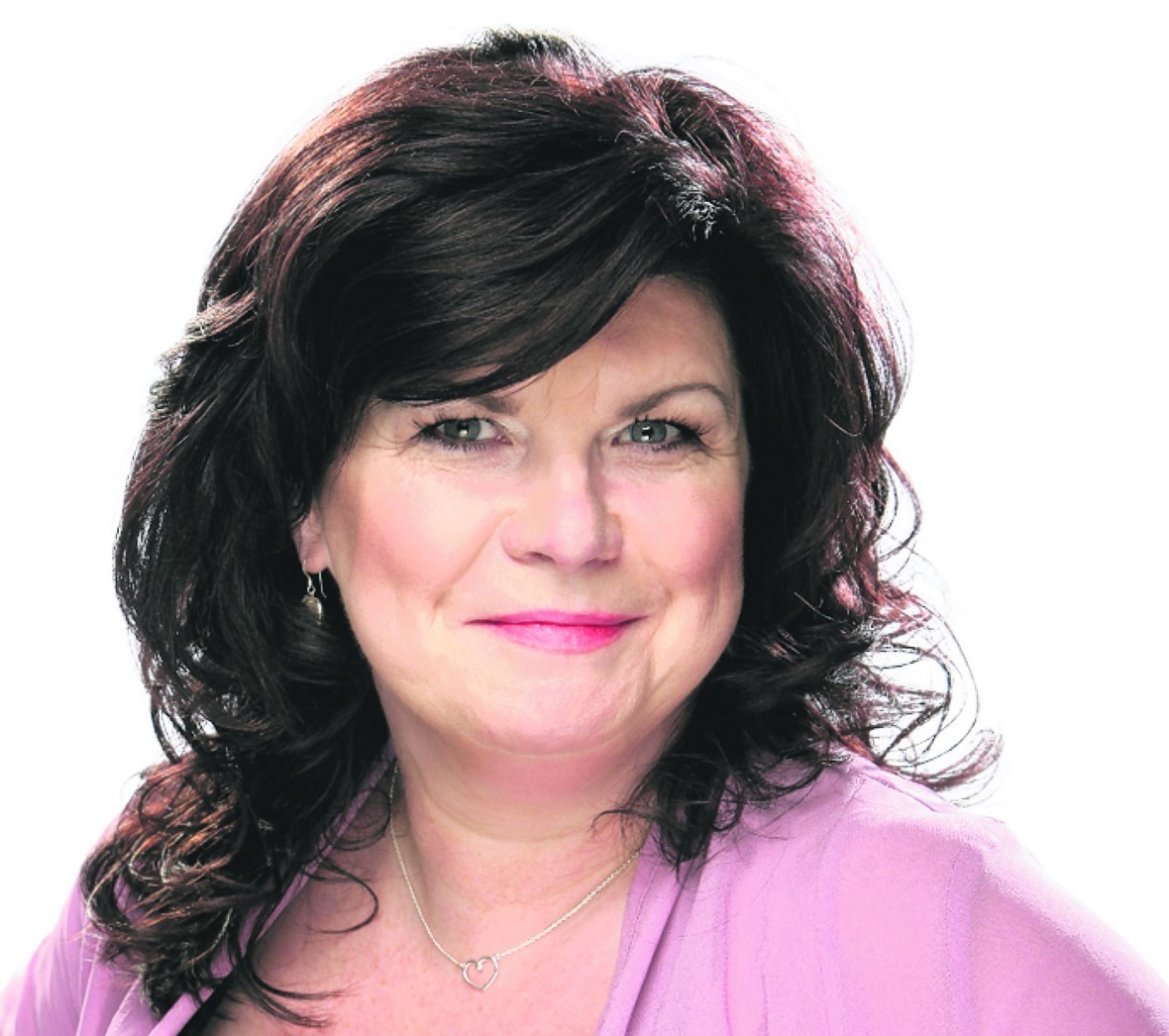 Be prepared to laugh, smile and enjoy a night with the wonderful Elaine C. Smith, who, for once, is appearing as herself, writes Susan Welsh
Elaine C. Smith is the first to admit that having an interview run in the Press and Journal in July may cause a lot of confusion to many regular readers.
If she's in the news, that must mean it's nearly Christmas, right?
That's because for years she's been packing them in at HM Theatre in Aberdeen every Christmas as the headline act of the annual panto.
"I can hear people saying: Wait a minute, if Elaine's here, I'll need to start my Christmas shopping," joked Elaine, who brings her new one-woman show, Still Standing . . . Just!, to Eden Court Theatre, Inverness, tomorrow night and to HM Theatre, Aberdeen, in August.
"I've been wanting to do a show in Aberdeen and Inverness, as myself, for quite a while, as previously I've either been in panto or shows such as Calendar Girls and the Susan Boyle musical, I Dreamed a Dream.
"I was recording a series for STV that comes out in the new year about where Scots used to go on holiday, which saw me visit places such as Stonehaven, Arbroath and Rothesay and put on a show, which was fabulous.
"What I realised then was that I had a good show on my hands, so thought I'd take it on tour and visit places such as Inverness and Aberdeen, which have great audiences, but where I've never appeared as myself, as I've always been there as other people."
With a career spanning more than 30 years and bucket-loads of experience in the worlds of theatre, television and films, Elaine has plenty of swagger, confidence and hilarious stories to tell.
"I might have been worried about going out on my own a few years ago, but I think I've done the work and am quite happy going out being me," she said.
"I've done stand-up comedy for years, so the first hour of the show is lots of stories, including some about the differences in the way we speak in different parts of Scotland – some people in Glasgow won't have a clue what 'fit like' means, for example.
"I talk about women, politics, touring with Calendar Girls and all the stuff that went along with that, so it's funny.
"In the second half, I read a wee bit from my book (Elaine penned a fabulous autobiography – Nothing Like a Dame), and take questions from the audience.
"That can be hilarious.
"What my audience want to know can range from how I'm voting in the referendum to where I got my shoes, which I love.
"I end answering the question: 'Why are women off their heads?' Then I sing a few songs, so it's a good night out," said Elaine, who became a granny earlier this year.
"My daughter had a wee girl she called Stella, named after my mum.
"It's wonderful. My daughter and her partner are currently staying with us, so I'm getting to hold a wee baby every day, which is great for the soul.
"Life has moved on, which means I'm now known as Granny Smith; you couldn't make that up."
A hilarious mix of intelligent stand-up, storytelling and music from one of Scotland's best-loved entertainers, the show promises to let us see Elaine at her very best, being cheeky, outspoken and very, very funny.
Elaine C. Smith – Still Standing . . . Just! is at Eden Court Theatre, Inverness, tomorrow, Friday, July 25, at 8pm. Contact the box office on 01463 234234 or visit www.eden-court.co.uk
She takes the show to HM Theatre, Aberdeen, on Friday, August 15, at 7.30pm. Contact 01224 641122 or visit www.eden-court.co.uk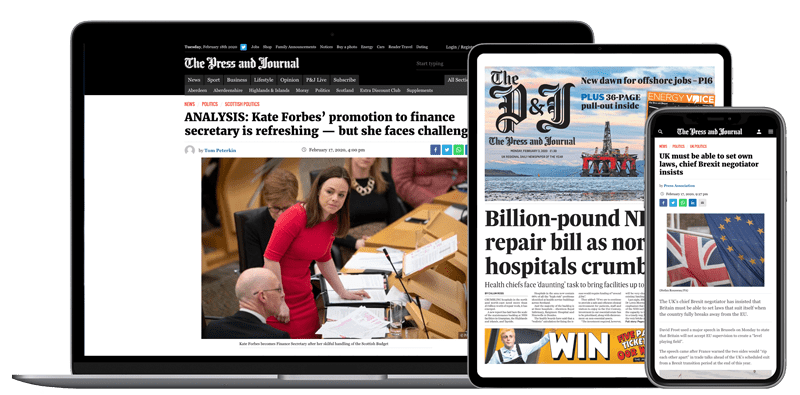 Help support quality local journalism … become a digital subscriber to The Press and Journal
For as little as £5.99 a month you can access all of our content, including Premium articles.
Subscribe