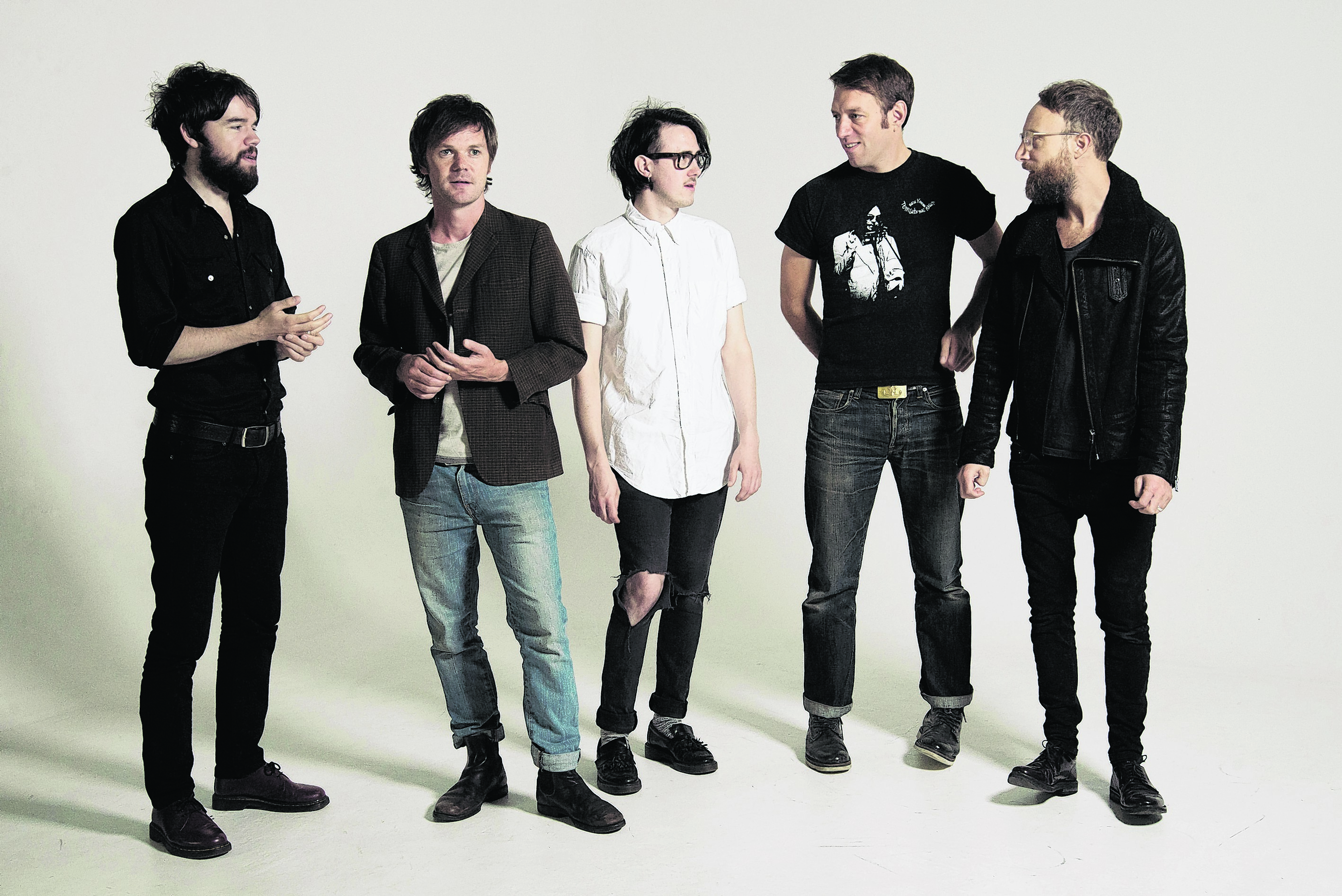 After a five-year gap, Idlewild are back recording and touring once more, playing intimate gigs across the Highlands and islands, writes Susan Welsh
Ahead of next year's release of their eighth studio record, Idlewild are touring the Highlands and islands currently and lead singer Roddy Woomble couldn't be happier.
"I love travelling around Scotland, but it's even better when I get to do a tour with the band," said Roddy, 38.
"I like being outside; not that I'm some sort of mad hillwalker, I just enjoy the space and having a wander about outside."
These Idlewild shows, their first in several years, are taking an acoustic, stripped-back format which suits the intimate and often distinctive venues they will play in Strathpeffer, Kirkwall, Banchory, Findhorn and Aviemore.
Fans have been clambering for tickets, with many of the shows sold out.
"I like the fact that our audiences are now quite diverse," said Roddy, who has lived on Mull for the past six years.
"When Idlewild first started, it was very much an indie-rock band crowd, but now our audiences are a mixture of older and younger people, which I think is because Idlewild have never quite been flavour of the month; we've always been just under the radar.
"People also like the fact that we are who we are, regardless of trends."
He's being rather modest.
Idlewild, formed when Roddy met Colin Newton and Rod Jones while at university, went on to record and release seven highly acclaimed albums and 12 UK top-40 singles.
Their last LP, Post Electric Blues, was released in October 2009, then the band took a break.
"After our last record and tour in 2009, we felt things had come to a natural end, creatively speaking, but we were all still friends," said Roddy.
"We all went off and did other things, either solo or with other bands, but a couple of years ago, when I met up with Rod, there seemed to be a nice atmosphere between us.
"Rod and I used to write songs together and we wanted to do something together again.
"It was just the two of us to begin with for the first few months, coming up with song ideas, then we got other people involved. We have new members now: Andrew Mitchell and Luciano Rossi, who are amazing musicians and younger than us, too, so they've injected a bit of youth into the band."
They, along with Allan Stewart, are taking part in the current tour. Drummer Colin isn't required for these intimate gigs, while Hannah Fisher will also join them, playing fiddle and supplying backing vocals, at most of the gigs.
"Over the last couple of years, everything started to come together, which allowed us to make a diverse and interesting record that I don't think we'd have been able to make had we not had the break," said Roddy.
"It feels like an exciting place."
While playing some of their new tracks, the Edinburgh-based band will also explore their back catalogue and generally have fun playing their music in and around this part of Scotland.
"Yes, we'll play some new songs, but the emphasis will be, for both band and fans, on having a nice time listening to some old songs, some of which we've rearranged.
"The album is due out in February and we'll be doing a full UK tour with the full electric band after that.
"This acoustic tour is a one-off pre-tour kind of event and we're really looking forward to just getting out there, playing concerts and hanging about the Highlands and islands."
Idlewild are at The Arch Inn, Ullapool, on Thursday, October 9; Strathpeffer Pavilion, on Friday, 10th; Orkney Theatre, Kirkwall, on Saturday 11th; Universal Hall, Findhorn, on October 13; The Old Bridge Inn, Aviemore, on the 14th and The Woodend Barn, Banchory on Wednesday, October 15. For tickets contact: www.ticketmaster.co.uk, www.seetickets.com or call 08444 999 999.