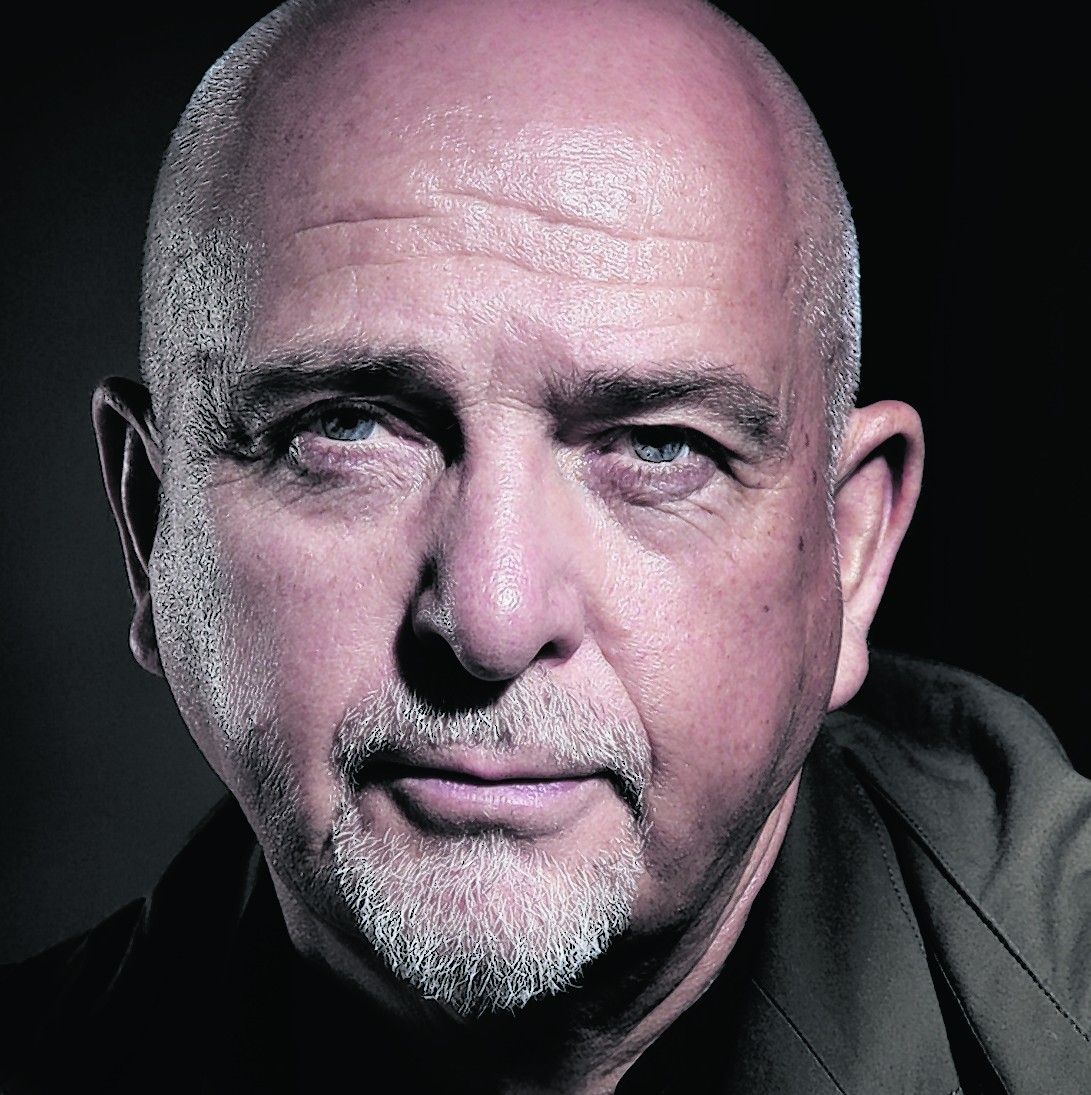 Peter Gabriel visits Aberdeen next week with his Back to
Front Tour which features some of his greatest hits, including Sledgehammer. Andrew Youngson catches
up with the musician and activist
HI PETER. ASIDE FROM PERFORMING ALL YOUR HIT TRACKS FROM YOUR 80S ALBUM, SO, YOUR TOUR INVOLVES SOME NEW ELEMENTS. WHAT CAN YOU TELL ME ABOUT THAT?
I wanted to make it interesting for us too, so it starts off with a number that hasn't been finished yet. The idea partly being that the process can be as interesting as the final thing. I think what I enjoy in work and other people's work is that there may be wonderful products at the end of the day, but watching my favourite artists go through their process is also fascinating.
SOME OF YOUR WORK IS CHARACTERISED AS HARDER
TO PENETRATE. HAS THAT BEEN DIFFICULT TO FIND AN AUDIENCE FOR?
I've always been lucky to be able to get away with the stuff I choose to do. But then you put on your selling hat, go out into the world and see if you can get someone interested. And although the 80s was my intersection with pop culture for a short period, I've been very fortunate in having enough people sustain me for as long as I can remember. But I'm sure I'll continue to make music whether there are people out there to listen or not.
IS TOURING QUITE EXHAUSTING?
It can be. I've never been very good at my homework or preparing, so I tend to get fitter as we go along. But I've enjoyed it a lot. And the other thing that keeps it fresh is, unlike the old days when I used to do 18 months of touring back to back, now as a grumpy old man I can say what I want and when I want. So I do it in month stints now.
YOU HAVE SO MANY FACETS TO YOUR LIFE, FROM YOUR MUSIC, TO YOUR ACTIVISM AND OF COURSE BEING A FATHER. THAT MUST KEEP THINGS INTERESTING
I have a really fascinating life which I think is going to be more and more possible for people in the future – to follow the things they love and care about, and then figuring out how to make that possible to pay for some grocery bills.
WHY DO YOU THINK THAT IS?
It's partly about the speed of change. In the past, you had one life and one career, but now you may have a hundred lives and a hundred careers. You see that with music too. You see many musicians today doing their own projects while also being in two different bands. People are more open to categories being broken down. And also, on the internet, a year in the real world is like a minute on the internet. So it's the speed at which things change now.
WHERE DO YOU FIND INSPIRATION FOR YOUR MUSIC THESE DAYS?
Well my six-year-old has just decided he likes Radio 1, so that's what we listen to on the way to school, which can be quite an eye-opener, but there are some great tracks out there. And then my daughters will also insist that I listen to something. And I still get enormous pleasure from artists outside of mainstream culture too. I find them really inspiring.
Also, I think it's great that some younger bands are trying a few African links and collaborations in the way my generation did. You learn so much if you don't shutter yourself away.
Peter Gabriel's Back to Front Tour comes to the Aberdeen Exhibition and Conference Centre on Monday, December 8. Tickets are available from www.ticketmaster.co.uk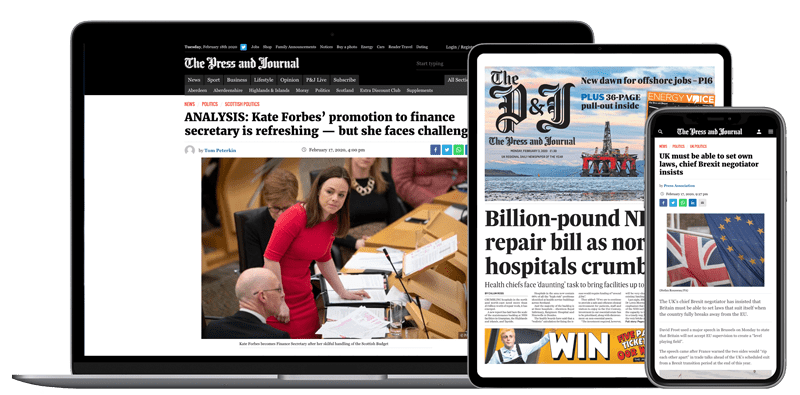 Help support quality local journalism … become a digital subscriber to The Press and Journal
For as little as £5.99 a month you can access all of our content, including Premium articles.
Subscribe