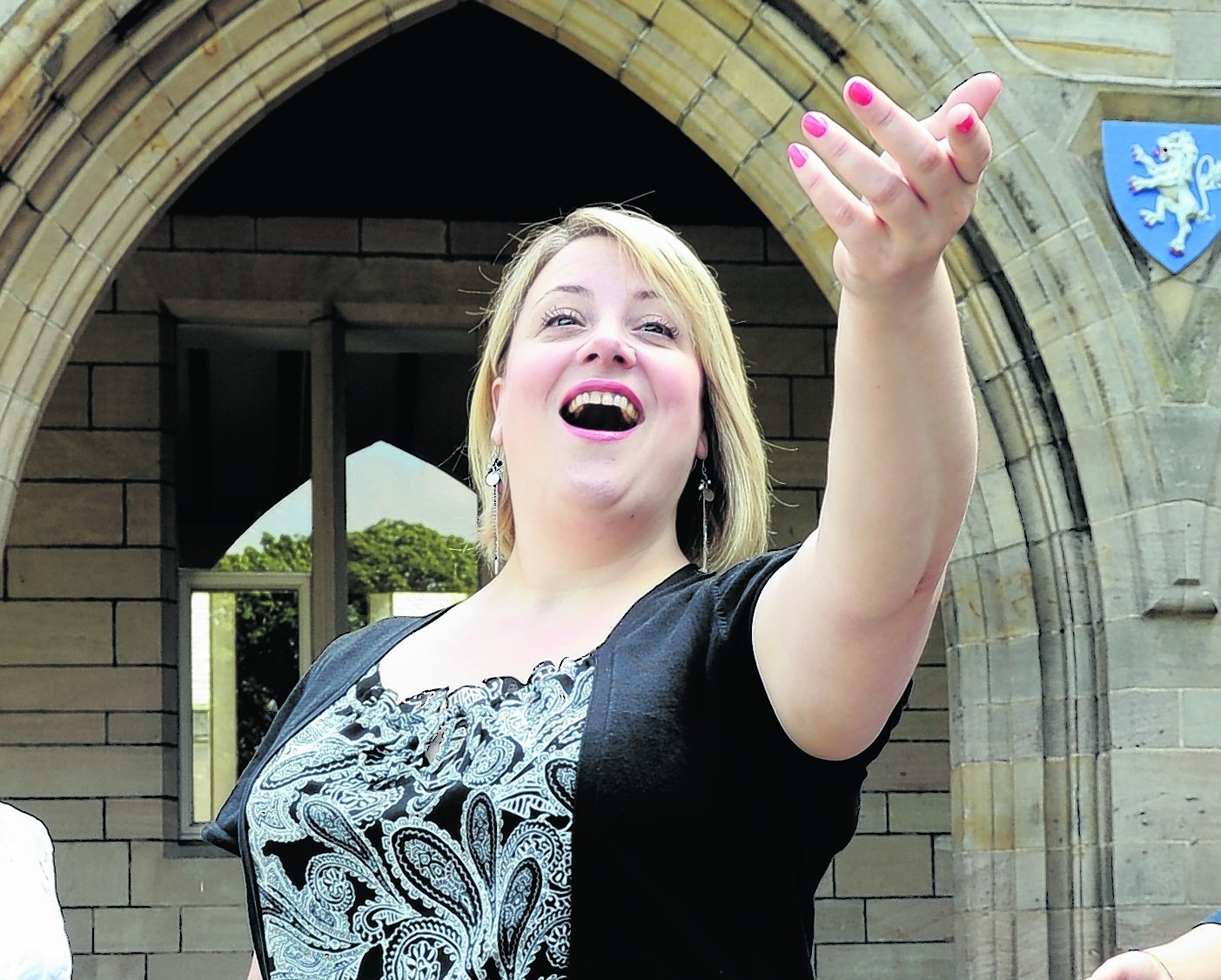 Ahead of her concert with the Aberdeen Choral Society on December 16, soprano Lisa Milne, 43, tells Andrew Youngson why she likes nothing more than to perform
in her home city
Hi, Lisa. Why is it important to you to be performing in the
Aberdeen concert this winter?
It's extremely important because I feel, as a singer who performs all over the place, I have a responsibility to come home and perform in my home city, too. My musical education started here, first at Harlaw Academy, then the North East of Scotland Music School.
It's a really important part of my musical journey to work with musicians here, to learn from them and maybe impart any knowledge I have to them, too. Any musical journey is a learning process. Also, I love coming home for the gossip. (laughs)
Of course. So what can you tell me about the pieces you will be playing – Mozart's Exsultate jubilate, Laudate Dominum and Haydn's Nelson Mass?
They're really beautiful. I always feel like Mozart and Haydn's music can be related to by all audiences. This is classical music in the correct context – it's very clean and from the classical period. People often use "classical" when it's actually Baroque or Romantic periods, but this is actually truly classical music.
I've sung the pieces before, but I'm particularly looking forward to the Mozart because I have a real affinity with his music.
Apart from classical music, what else is on your iPod?
I literally have a bit of everything, from Prince to Muse, Radiohead, classical rock stuff, Queen, Jacques Brel, Frank Sinatra. I listen to all sorts of stuff – whatever floats my boat. Sometimes listening to classical music at home can be a bit of a busman's holiday.
The year is almost over. What has been your 2014 highlight?
Definitely getting engaged. We were in LA on holiday, my sister, father, niece and, of course my now-fiance, Ian. It happened on September 6. Champagne in LA; it was awesome.
Congratulations. So what does Christmas Day look like for you?
It'll be a family Christmas. Ian has two daughters, and they will be coming round to my dad's house. We'll probably start off with a music intros quiz, then we'll do a movie and TV soundtrack quiz. Then it always ends up being random dancing. (laughs) We tend to have a pretty good time at Christmas. Lots and lots of music. My dad will probably get out his guitar at one point, too.
What does 2015 hold?
I'm thinking of going to Florence to do some Benjamin Britten. But I'm actually hoping to start teaching. I've done masterclasses up here before and I love it. I get a real buzz out of it.
I lost my mother a year ago, so I have now got more reason to want to be closer to home, to spend time with my dad. So I'm looking to find ways to be in Aberdeen and Scotland, and teaching is where I want to go with that.
Aberdeen Choral Society, featuring soprano Lisa Milne alongside mezzo-soprano Angela Simkin, tenor Jamie MacDougall and baritone Ross Ramgobin will perform at the Music Hall, Aberdeen, on Tuesday, December 16, at 7.30pm. The vocalists will be accompanied on
the night by Grampian Sinfonia Orchestra, conducted by Dirk van Loon. Tickets are available from www.aberdeenperformingarts.com or by calling 01224 641122.