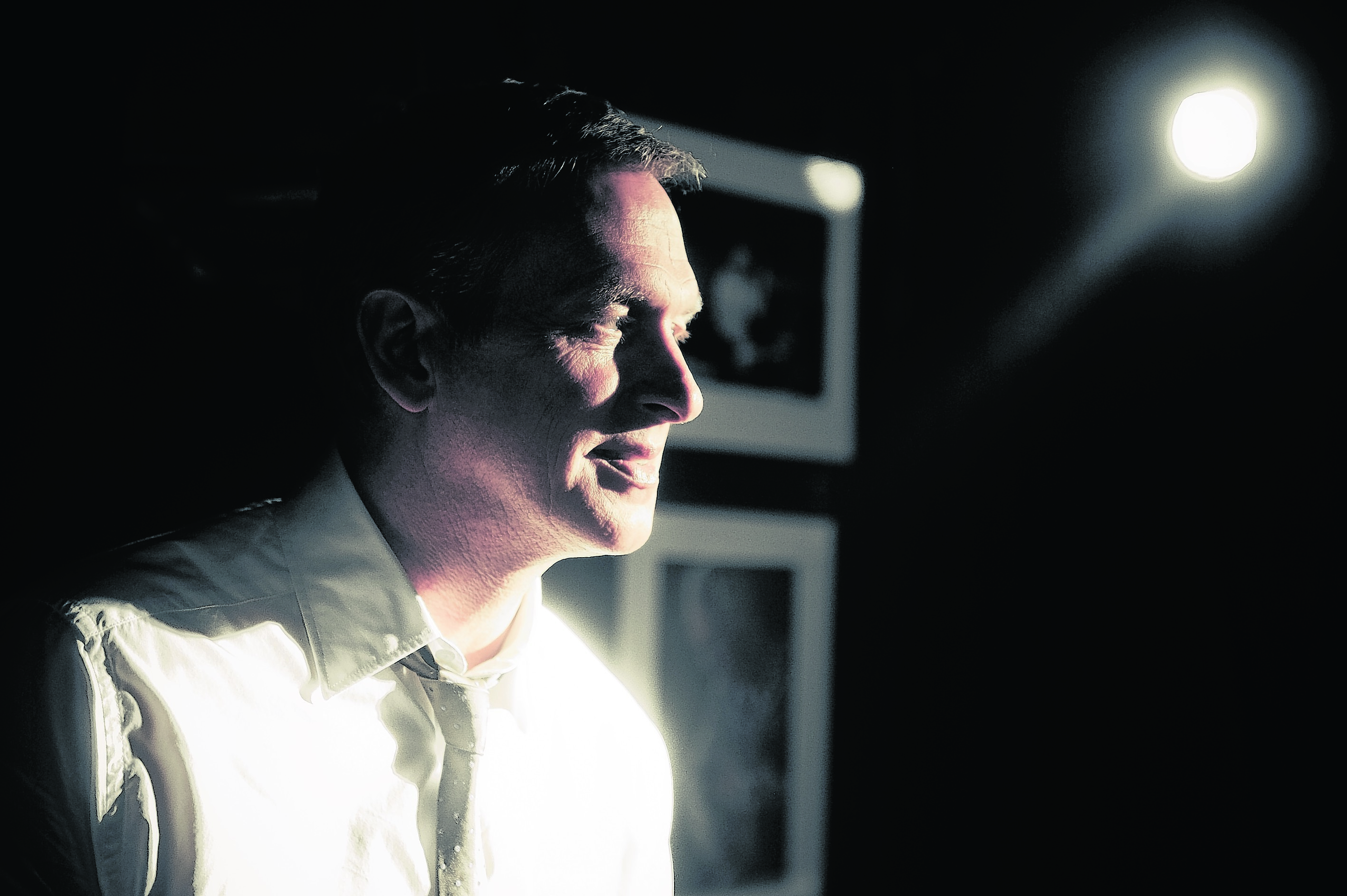 Enjoy a celebration of The Great American Songbook and more with singing sensation Peter French, as he makes an emotive debut at Eden Court, writes Susan Welsh
International singer Peter French has mixed with some of the biggest names in theatre, TV and film, but it's his concert at the One Touch Theatre at Eden Court next month that will possibly be the one that means the most to him.
For he puts the secret of his success down to the hard work of a man who knew the theatre and area well, the late, world-renowned vocal coach, Ian Adam, who was from Fortrose.
"No matter what stage I'm on, it would be hard to go on and not think of Ian. I feel I've come full circle by performing at Eden Court and Ian would have been thrilled to bits to see me perform here," said Peter.
Originally from Dundee, but with family living in Drumnadrochit for more than 20 years, Peter's urge to sing began as a child. "I've always loved singing and sang in school choirs, church choirs – basically all sorts of choirs," said Peter.
Despite his passion for singing, it was a more traditional career path he set out to follow. "I studied to be an accountant but then left Dundee to study acting at the Rose Bruford college of Speech and Drama in London and learned to be an actor working in theatre and television."
During this time, he became a model, working for the world-famous Storm Models agency which led him to travel the world working on major campaigns. But it was his burning desire to become a singer that led him to meet and study with the London-based Fortrose vocal coach and singing teacher, Ian Adam.
"This was an inspiring time for me; I had studied with Ian before, but this time it was very, very different. I became obsessed in a very healthy way with my study, it took over my life, I became focused in a way I had not previously known and spent the next seven years literally practising four to five hours a day, every day of the year," said Peter.
Ian was the coach to stars and had worked with Michael Crawford and Sarah Brightman for Phantom of the Opera – a show that changed both their lives, and as a result Ian became world famous.
"He was a remarkable and kind man who had been quite ill for the last few years of his life. He died in 2008 and I organised his funeral and was amazed to see more than 200 of the biggest stars there such as Elaine Paige, Jeremy Irons and Michael Crawford. All had been Ian's pupils at one time or another.
"I had an idea of getting this illustrious cast together to do a concert to honour this man that they all respected and loved so much. Andrew Lloyd Webber kindly gave me his theatre for the occasion and I even persuaded him to perform on stage with his brother Julian for only the second time in their lives. It was an amazing experience to suddenly become a producer and I learned a lot from it but also delighted that the concert raised more than £48,000 for charity."
Ian was clearly a remarkable teacher who pushed and inspired Peter to achieve things he never thought he could manage, and for that, his fans are very grateful. He'll take to the stage of the One Touch Theatre for one night only with the show: Peter French Sings Harry Nilsson and The Great American Songbook, when he'll be accompanied on the grand piano by his musical director, Michael Haslam.
In the first part of the show, he will sing his personal choice of songs from the great American songbook linked to a theme of moon and the night with classic songs such as, Blue Moon, Harvest Moon, Moon River and many more, but will also tell the fascinating stories about those who wrote the songs. In the second act, he'll recreate the iconic 1973 Harry Nilsson album: A Little Touch of Schmilsson in the Night.
"It was a stunning album, made as one continuous record with a full philharmonic orchestra. It's packed with songs everybody knows such as You Made Me Love You, As Time Goes By, Over the Rainbow, It Had To Be You, Makin' Whoopee and many more. My feeling is that in these tough financial times, if audiences are coming out and paying good money, then they deserve to get as much as I can give them," said Peter.
An attitude, one suspects, would have made the late Ian Adam very proud indeed.
Peter French sings Harry Nilsson and The Great American Songbook is at Eden Court at 8pm on Friday, March 6. Contact 01463 234234 or www.eden-court.co.uk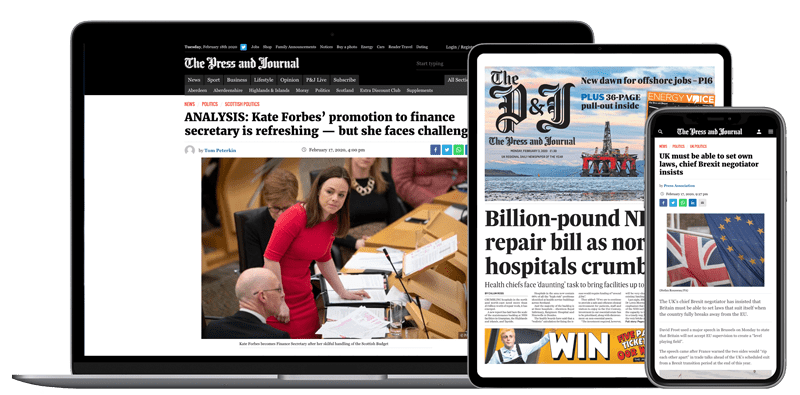 Help support quality local journalism … become a digital subscriber to The Press and Journal
For as little as £5.99 a month you can access all of our content, including Premium articles.
Subscribe