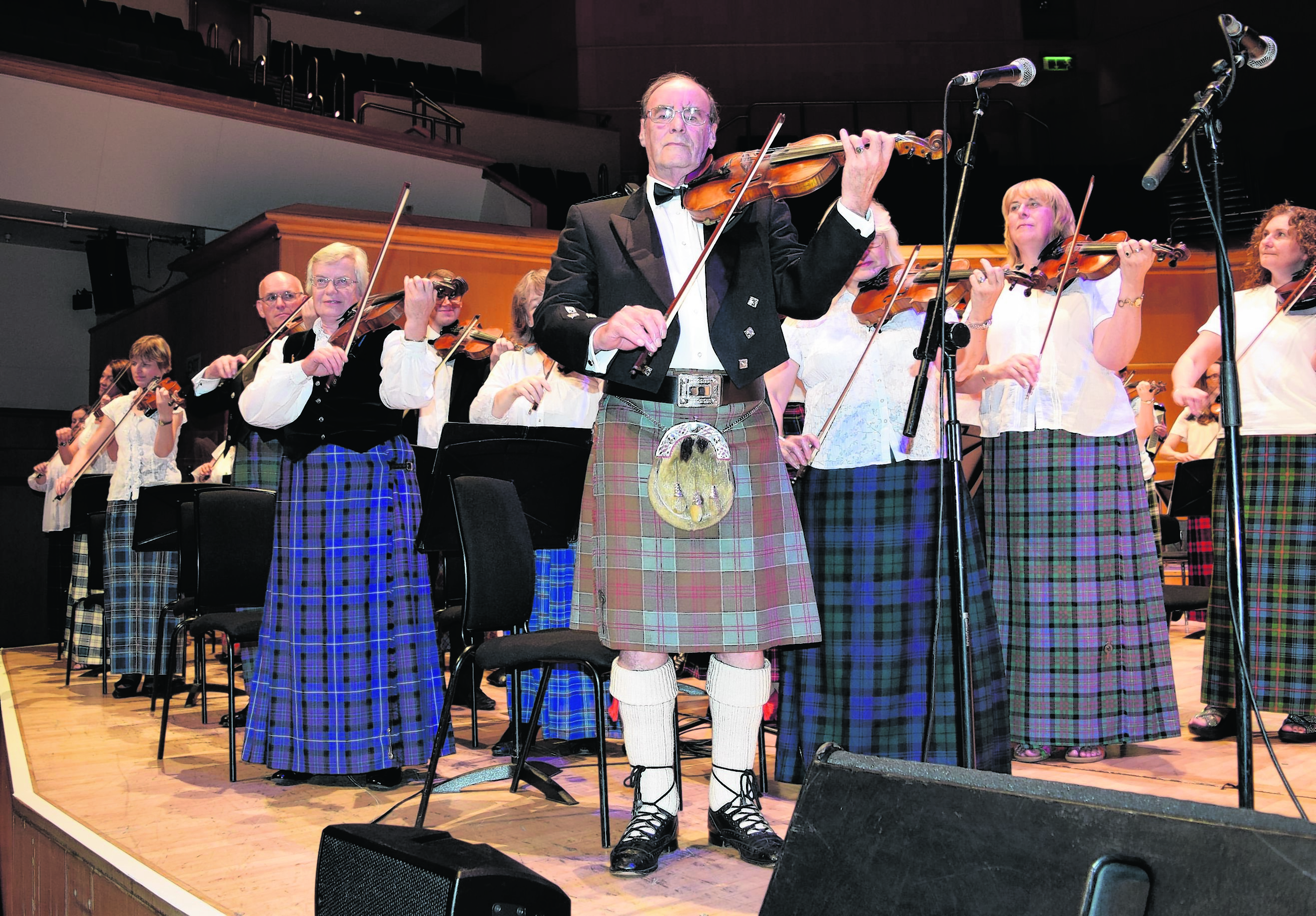 ADVERTISING FEATURE
Following another highly successful year, the Scottish Fiddle Orchestra (SFO) is looking forward to its annual visit to the Granite City – the scene of its inaugural concert, more than 30 years ago.
Strathspey and Reel Societies all round the region are in eager anticipation of another magical evening of traditional and modern music making that only the SFO can produce. They just seem to get better and better.
In addition to the great fiddle music from this superb orchestra, the recently formed Granite City Pipes and Drums make their SFO debut this year, under the direction of the great Ian Dallas. Providing the usual blend of nimble feet and graceful dancing are the Clark sisters, Catriona and Marnie, accompanied by piper Jamie Westhead.
Popular local mezzo-soprano Colette Ruddy is joined this year by Dennis Haggerty, one of Scotland's outstanding tenors. Well known and loved by SFO audiences, these two are guaranteed to produce performances of traditional and well-loved Scottish songs which will stir the hearts of any audience member, be they expats who are back home for a holiday, or local enthusiasts.
In the absence of Jim McColl this year, the SFO welcomes another couthy lad from the north-east, Robert Lovie, who is already well known as a broadcaster and singer. Having sung to millions at the opening of the Commonwealth Games, Robert is keen to get to grips with the enthusiastic SFO audiences and introduce them to his special brand of infectious humour.
Tickets are selling very fast and the evening promises to be yet another triumph for the orchestra, so don't miss out on this spectacular event.
The Scottish Fiddle Orchestra is one of Scotland's foremost traditional music organisations. The orchestra was formed in 1980, deriving its
origins from Fiddlers' Rallies which were – and are – held throughout
the country. After one of these rallies, a group of enthusiasts met to
consider the formation of an orchestra which would draw its members from a' the airts and would form a cohesive, vigorously rehearsed group of musicians.
The aim was to have a group of approximately 150 keen and interested musicians who would play together consistently, provide a series of
concerts in the main Scottish cities and work together to create the finest possible standard of orchestral fiddle playing without detracting from the strong traditional strains of our music.
The inaugural concert of the Scottish Fiddle Orchestra was on March 20, 1980 in the Music Hall, Aberdeen.
The Scottish Fiddle Orchestra will perform at the Music Hall, Aberdeen, on Saturday, April 4, at 7.30pm. Tickets are available online at www.aberdeenperformingarts.com or by calling 01224 641122. The orchestra is conducted by musical director Blair Parham, and led by Bill Cook.