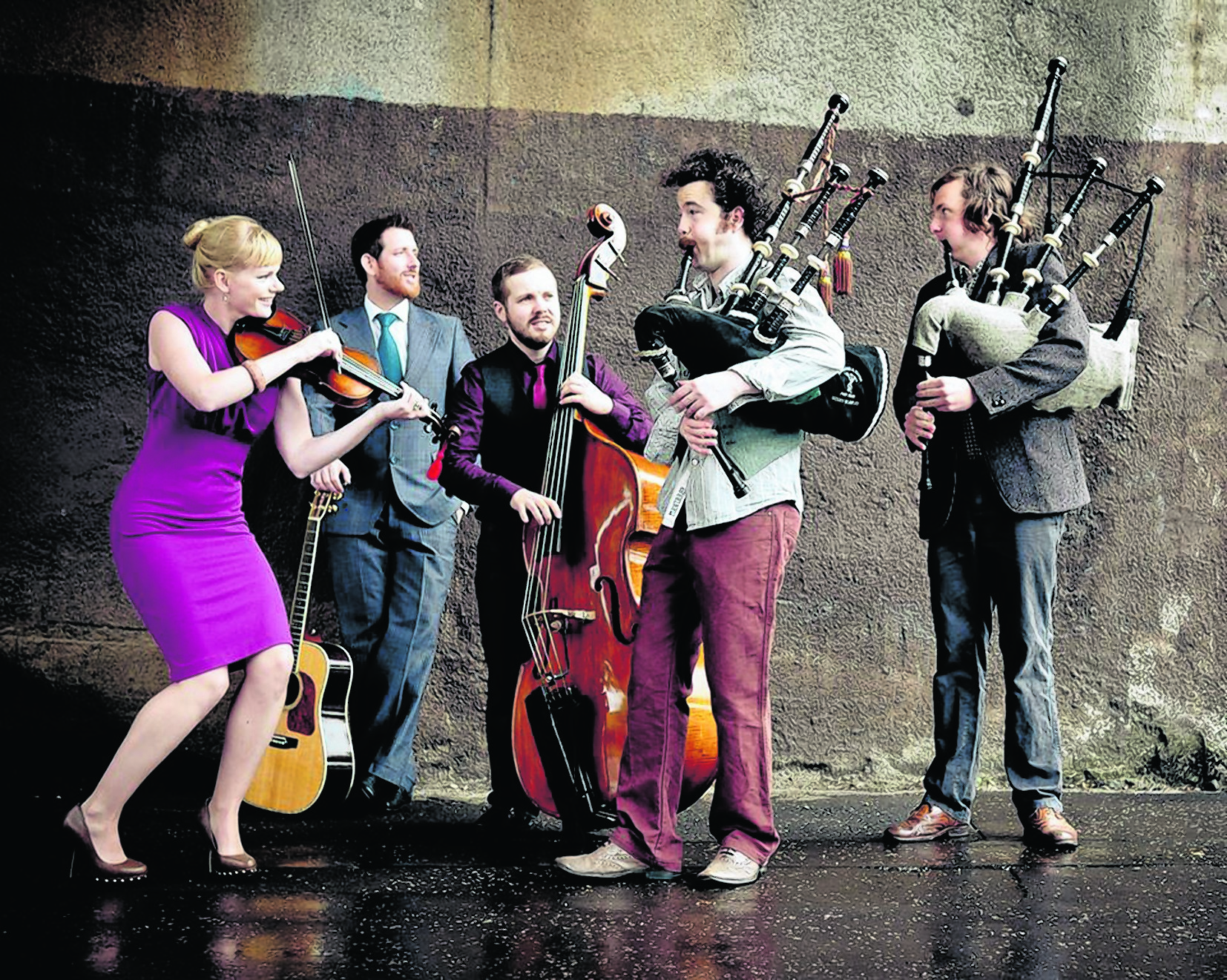 Often described as the new faces of Scottish traditional music, Breabach have had huge success in their journey so far. Cheryl Livingstone speaks to double-bass player James Lindsay about the band's upcoming tour
HI, JAMES. THANKS FOR FINDING SOME TIME TO SPEAK TO US. SO YOU ARE COMING TO THE NORTH AND NORTH-EAST, WHAT CAN FANS EXPECT FROM THE SHOW?
We'll be performing our usual diverse mix of up-tempo tunes, contemplative songs, double bagpipes and step dance.
ARE YOU PLAYING ANY NEW MATERIAL?
We will be test running some new material from our forthcoming fifth album, but also dipping into some of our older material that people may not have heard live.
FOR THOSE WHO DON'T KNOW YOUR MUSIC, COULD YOU TELL US ABOUT IT? HOW WOULD YOU DESCRIBE IT?
Contemporary Scottish folk music is a fairly succinct description. We take music and inspiration from the tradition and merge it with our contemporary influences, but always aiming to do so with respect.
AND HOW DID YOU GUYS BECOME BREABACH?
The band started about 10 years ago through the traditional music session scene in Glasgow. It has grown arms and legs since then.
YOU'VE HAD A LOT OF SUCCESS OVER THE YEARS, WITH QUITE A NUMBER OF ACCOLADES UNDER YOUR BELT INCLUDING BEING FOLK BAND OF THE YEAR. WHAT WAS THAT LIKE? HOW DOES WINNING AWARDS MAKE YOU FEEL?
It's a great honour to be recognised for the work we've put in, but the best thing is the attention that events such as the Scots Trad Music Awards give to our music scene here as a whole. There's so much exciting stuff going on at the moment.
YOUR SUCCESS HAS ALSO TAKEN YOU ACROSS THE GLOBE ON TOUR, FROM NEW ZEALAND TO QATAR, DO YOU ENJOY TOURING? WHAT'S YOUR FAVOURITE ASPECT OF IT?
We love to tour and feel incredibly privileged to get to travel to interesting places. It's great to experience the different cultures, meet new people, share our music and, most of all, eat lots of amazing food.
DO YOU FIND CROWDS FROM DIFFERENT COUNTRIES HAVE DIFFERENT REACTIONS TO YOUR MUSIC?
Throughout history, the Scots have travelled so far and wide that wherever we play there's always someone that the music strikes a chord with. It's a really amazing thing to hear that the music has touched someone. But on a more general level, I feel that people really take to acoustic folk music the world over; it has a sort of primal element to it that really gets people in the soul.
WHAT'S NEXT FOR BREABACH?
After our UK tour this spring, we head out to Canada for a few weeks in the summer, return home for some festivals in September and we'll be getting cracking on our new album. Stay tuned for more news on that in the near future: you can check out our website, www.breabach.com
Breabach will perform at Eden Court Theatre in Inverness on May 7. You can also catch them in Aberdeen at The Lemon Tree on May 22, The Ceilidh Place, Ullapool, on June 11, the Universal Hall in Findhorn on June 12 and Gaddie's at Oyne on June 13.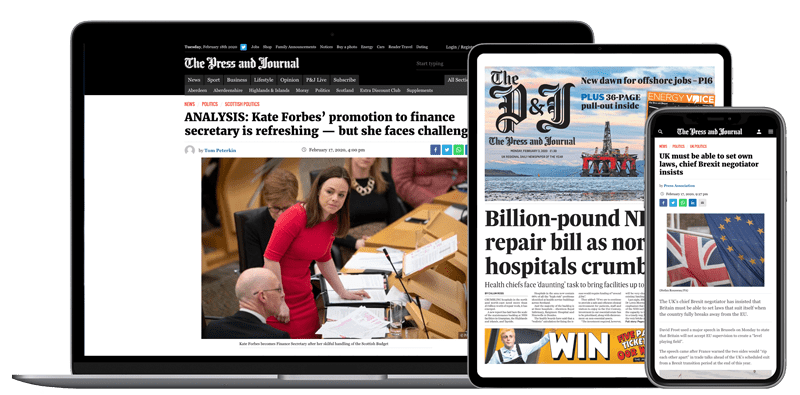 Help support quality local journalism … become a digital subscriber to The Press and Journal
For as little as £5.99 a month you can access all of our content, including Premium articles.
Subscribe