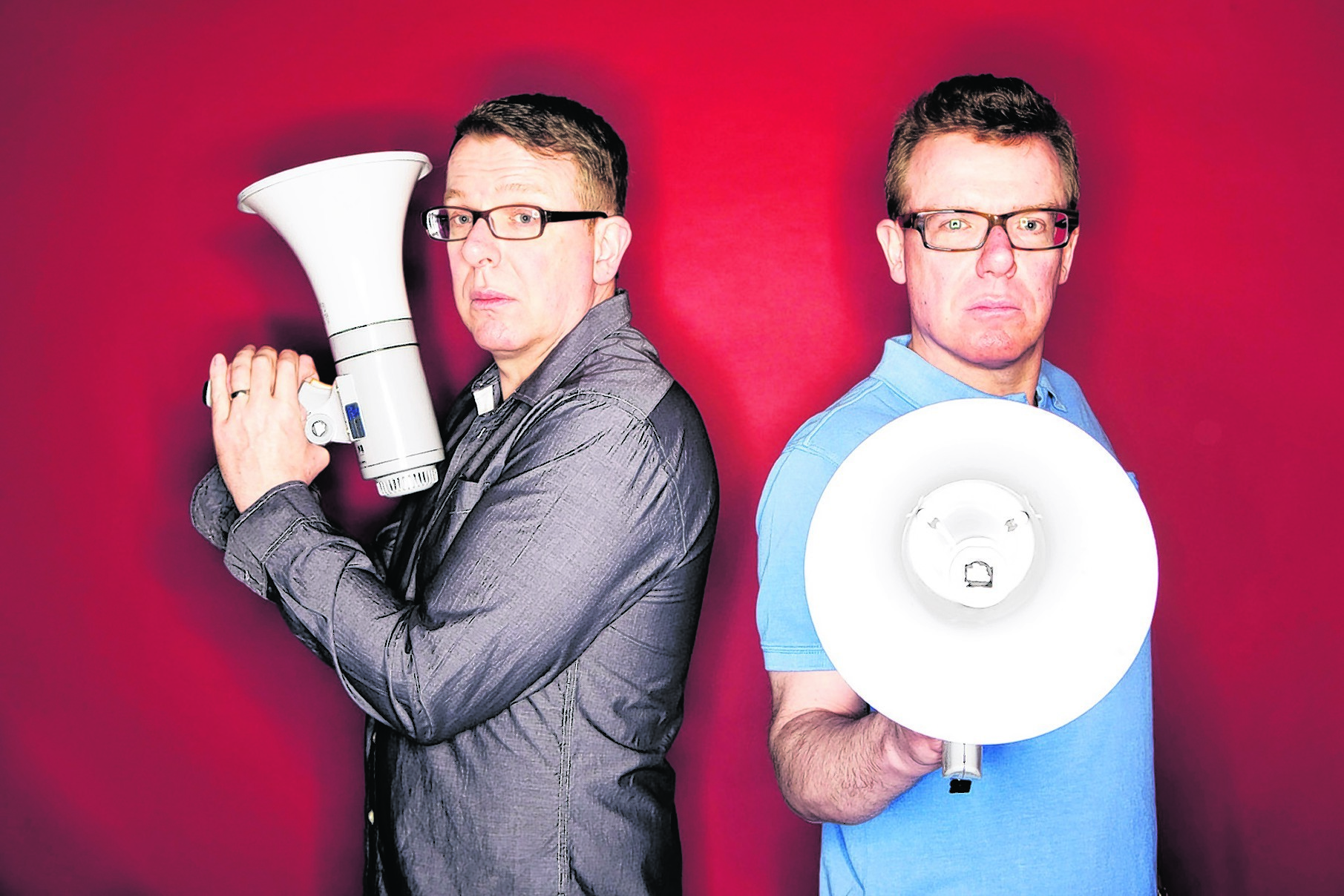 Scotland's best-loved twins, The Proclaimers – aka Craig and Charlie Reid – have enjoyed worldwide success thanks to their fantastic musical repertoire, which includes songs filled with emotional honesty, political fire, wit and singalong raucousness. Susan Welsh chats to Craig ahead of the duo's headline appearance at the Belladrum Tartan Heart Festival near Beauly tonight, August 6.
HOW DO YOU FEEL ABOUT RETURNING TO PLAY BELLADRUM ONCE MORE?
We are absolutely delighted to be heading back to Belladrum after 10 years; we first played there in 2005. It has been fantastic to see the festival grow from strength to strength and feels good to be heading back. I remember playing the festival that first time because it was a great night, so we're really looking forward to it again. I'm not sure exactly what our set will be, but it will include some new songs and favourite songs from previous albums. I think people will enjoy it. We're looking forward to heading back up north, seeing a few familiar faces and maybe a few new ones as well.
We've played festivals for over one and a half decades now and it's a big thing for us. This summer, we played Glastonbury and T in the Park as well as other family festivals, which helps introduce us to new young fans.
BEFORE YOU HIT THE BIG TIME, YOU REGULARLY PLAYED THE MARKET BAR IN INVERNESS. ANY PLANS TO VISIT IT WHILE IN THE NORTH?
Our schedule is pretty packed this summer. Straight after Belladrum we're heading down to play the Wickham Festival, but if there's a chance of going there, we definitely will visit. We are playing every weekend until virtually the end of September, then having a short break before starting the big UK tour. (It includes a show at the AECC GE Oil & Gas Arena, Aberdeen, on Saturday, November 28.)
WITH SUCH A PACKED SCHEDULE YOU'VE BARELY TIME TO STAND STILL, SO HOW DO YOU KEEP FIT?
Charlie goes to the gym, but I do stretches and pull-ups and go running as well, which I think helps. Vocally, we keep our voices fit by doing a warm-up every night, which takes about 10-15 minutes.
AS WELL AS HAVING NUMEROUS HIT RECORDS, YOUR MUSIC HAS FEATURED ON TV, THEATRE AND FILM. WHAT'S YOUR NEXT TARGET?
We've never had a target, but because our music has been used in adverts and movies it keeps you in people's minds. Having our music feature on TV, theatre and film (The Commitments, Shrek, Dumb & Dumber and Perfect Pitch, to name but a few) is fantastic and has helped bring us a whole new audience and we're very grateful for that.
When Stephen Greenhorn first approached us about using our songs in the stage musical Sunshine on Leith, we were very surprised and thought it would never work. Then we saw the theatre show and couldn't believe it and were delighted to see it playing to packed audiences in different cities every night. By the time the film version was made, we were much more confident about its success.
Stephen has joked that there might be another film based on our music, but at the moment the talk is about the stage show being rewritten and taken to the west end, but it will be going out again as a stage show in the next couple of years.
WHAT ARE YOUR PLANS FOR NEXT YEAR?
They include tours of Australia, New Zealand, Europe, the US and Canada.
For more information, visit www.proclaimers.co.uk or www.tartanheartfestival.co.uk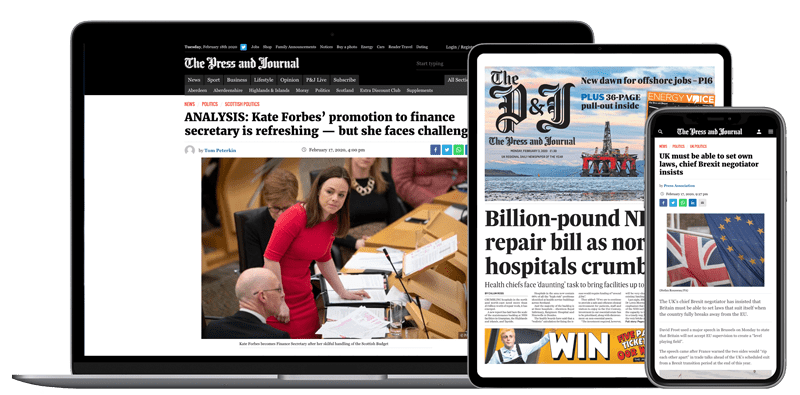 Help support quality local journalism … become a digital subscriber to The Press and Journal
For as little as £5.99 a month you can access all of our content, including Premium articles.
Subscribe