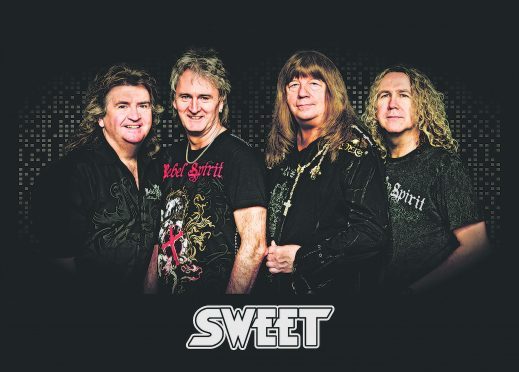 Nostalgia for the music of the Seventies isn't catered for as much as other decades it seems, but the Glitz, Blitz & 70s Hitz tour, which takes in Aberdeen in December, is the antidote to that.
Three bands – Mud 2 (Mud singer Les Gray's backing band), The Rubettes and Sweet are bringing the music of the glam-rock era back to British theatres. Alan Williams, lead singer of The Rubettes, and Andy Scott, guitarist and only remaining original member of Sweet, take time out of their busy schedules to talk to Martin Hutchinson.
YOU HAVE SAID THAT THIS COULD BE SWEET'S LAST TOUR OF THE UK. WHY IS THIS?
AS: A difficult question. As I get older, I don't want to be doing four nights in a row, two hours a night. What we should be doing is a little less but in bigger places.
WHEN DID YOU LAST TOUR THE UK?
AW: For us (The Rubettes), it was about five years ago. But the Seventies seemed to dry up here and we've been mainly touring mainland Europe where it's still big.
AS: We (Sweet) had nine number ones in Germany and only one in the UK. We toured the UK a couple of years ago, but like Alan, we mainly do Europe. Europe embraces us and acts like The Rubettes, Slade and Smokie. It's all Sixties and Eighties these days.
ANDY, YOU WERE THE LAST TO JOIN SWEET BACK IN 1970. WHAT MADE YOU JOIN THE BAND?
AS: I'd been in myriad bands and there was the possibility of success with Sweet, but they were a bit oddball as they were more into the heavier side of pop. The record company had other plans, although we did write the B-sides.
ALAN, YOU HAVE BEEN ON EVERY GLITZ, BLITZ AND 70S HITZ TOUR, BUT IT'S BEEN A WHILE SINCE THE LAST. WHY IS THIS?
AW: Well, like we said before, the Seventies seemed to dry up and a lot of the bands and artists are no longer around. In fact, I have the dubious distinction of being one of the few lead singers of the 70s still in a band.
HOW LONG WILL YOU BE ON STAGE AND WHAT CAN WE EXPECT TO HEAR?
AW: Unfortunately, only 30 to 40 minutes and we do about an hour and a half on our solo shows. But we can get all the hits in and maybe one or two extras. We may also do that thing where all four of us play drums – people seem to like that.
AS: As headliners, we'll get about an hour plus encores. Of course, there'll be most of the hits. We may not do the very early stuff (Poppa Joe, Little Willy) as we want to be more "rock" on this tour. We should have a new single out by then so we hope to play that as well.
AND THE FUTURE?
AS: We're recording a new album for Sony, then I plan to do something special that I'll know more about next year.
AW: We probably won't do any more recording, but we have a big tour in France next year and I intend to carry on while we can. I actually planned to retire 15 years ago, but the phone kept ringing.
The Glitz, Blitz and 70s Hitz tour plays The Music Hall, Aberdeen, on December 3.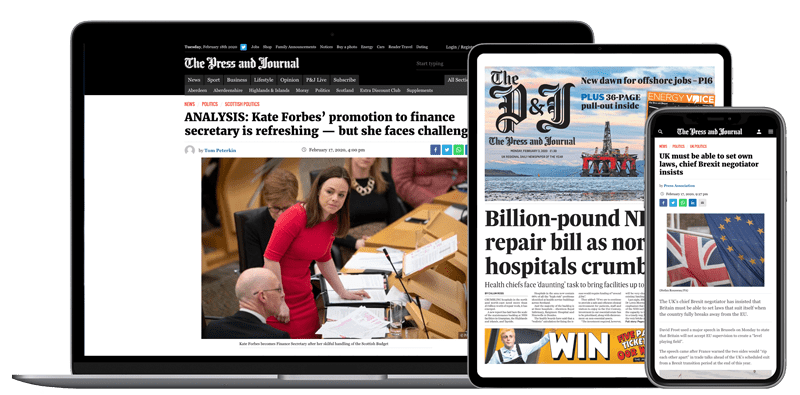 Help support quality local journalism … become a digital subscriber to The Press and Journal
For as little as £5.99 a month you can access all of our content, including Premium articles.
Subscribe