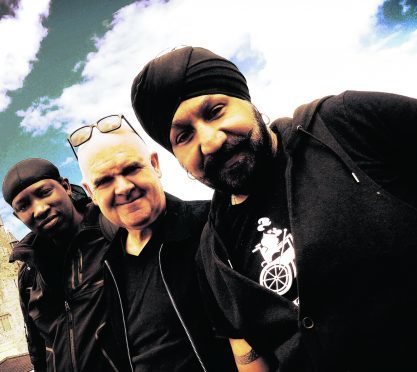 Banish the winter blues with Celtic Connections, writes Susan Welsh
For more than a decade, the bleak midwinter has been banished, thanks to the feel-good musical festival Celtic Connections. This year, it runs from Thursday, January 14, through to Sunday, January 31, and you'd be hard pushed to find a better way of boosting flagging post-festive spirits than by heading to Glasgow for what is now regarded as the biggest and best showcase of Scottish music in the world.
Some 2,500 musicians from around the world will gather in Glasgow for 18 days of concerts, ceilidhs, talks, art exhibitions, workshops, free events, late-night sessions and a host of special one-off musical collaborations.
Stars of world, folk and roots music, who will perform on 26 stages at venues across the city, include Rickie Lee Jones, The Chieftains, Lau, The Unthanks, Béla Fleck, Moving Hearts, Robert Plant, Lucinda Williams, Admiral Fallow, Toumani Diabaté, Karine Polwart, Boys of the Lough and Larry Carlton. With artists from Inner Mongolia to Armagh, Senegal to Italy and Brittany to the Outer Hebrides to Southern Manitoba performing, the festival remains a hotbed of musical talent from cultures and countries from across the globe.
The man responsible for creating such an eclectic programme is artistic director Donald Shaw, who, as part of the band Capercaillie, helped thousands of revellers bring in the New Year at the Red Hot Highland Fling Hogmanay party in Inverness.
"Celtic Connections is rooted in a love of traditional, folk and world music," said Donald.
"Since our earliest days, the passion, the skill and the excitement that you find at a live concert at Celtic Connections has inspired us to put together the programme each year. For 2016, we are bringing superstars and cult heroes, new talent and artists who were legends long before the first Celtic Connections was staged."
This is Donald's 10th year at the helm, time which he says has flown in.
"I have to make the decisions on everything and that can be a long progress as it can sometimes take up to two years to plan things, especially collaborative projects. Celtic Connections has built up a really high level of performance within the shows from across the world and brought in some amazing acts, and because it has such a high profile, many musicians see the festival as being something of a shop window and showcase for them so will create new ideas for the festival.
"As a result, there's always a lot of really special moments when people go the extra mile."
The opening concert, with Siobhan Miller at the helm as musical director, will celebrate 50 years of the Traditional Music and Song Association of Scotland. Family ties will also be to the fore at this year's festival, through shows including concerts by The Wainwright Sisters and They Might Be Giants performing a special matinee performance for children.
Jason Isbell, Sturgill Simpson and John Grant are among the stars of New Americana who will take to the stage during the festival.
"This year, we will weave stories of pilgrimage, of crossing continents, and celebrate anniversaries and the Auld Alliance," said Donald.
"Highlights include the re-imagining of Joni Mitchell's 1976 album Hejira – which explores themes of the constant journey we are all on in life – by James Robertson, while Drift is inspired by the true story of Betty Mouat, a crofter from Shetland who spent eight days drifting alone in the North Sea."
The festival also looks to the future. Matthew Welch's Blarvuster, the Aidan O'Rourke Trio and Soumik Datta and Bernhard Schimpelsberger: Circle of Sound are among those who will step into the spotlight at a new venue for the festival, Drygate Brewery, to represent a new strand, The Shape of Folk to Come.
A series of major anniversaries will also be marked, with celebrations of Aly Bain at 70 in a show entitled Le Grand Anniversaire in which he will be joined by his long-standing collaborator Phil Cunningham to celebrate 30 years of performing together. Bwani Junction will be performing Graceland, 30 years after Paul Simon's classic album was released, and four of the original members of the recording will be performing on this very special occasion.
A series of concerts, In the Tradition, will celebrate piping and Gaelic music. Nights dedicated to Gordon Duncan and the Armagh Pipers and a concert recalling the legendary Live in Ireland 78 will put the swirl and power of the pipes centre stage. A special 30th anniversary concert for Fèis Ros, music from Anne Lorne Gillies, and a show entitled Gàidhlig meets Gaelic Americana, which brings together Gillebrìde MacMillan and Kyle Carey, will be music to the ears of lovers of these two traditions, which remain as fresh, vital and entertaining as ever.
The Auld Alliance between Scotland and France will be centre stage at this year's Showcase Scotland, as the festival celebrates France as the partner country for 2016 and the 10th anniversary of the twinning of Glasgow and Marseille.
"We have a lot of amazing concerts to pack into 18 days, so it's very difficult to pick a personal highlight, but I am excited about seeing Béla Fleck, who is one of the world's top banjo players. He'll present the European premiere of his banjo concert with the BBC Scottish Symphony Orchestra. It's the first time there's been that sort of collaboration."
The atmosphere in Glasgow during the festival is always electric, with thousands of people travelling to the city to enjoy great music. At the core of the festival is the award-winning education programme, which sees thousands of children attend free morning concerts, while it also continues to foster new and young talent. Since 1999, more than 185,000 children and young people from all over Scotland have benefited from it.
"I'll be trying to catch as much of the festival as I can and I'm performing myself a few times. I'll be at the Transatlantic Session concerts, always a favourite with me. There's just too many highlights to pick one, but if you're looking for a special moment then I'd suggest Ireland 2016. It features The Chieftains and special guests including Kris Kristofferson and will be pretty special."
Celtic Connections runs from January 14-31. For full programme details visit www.celticconnections.com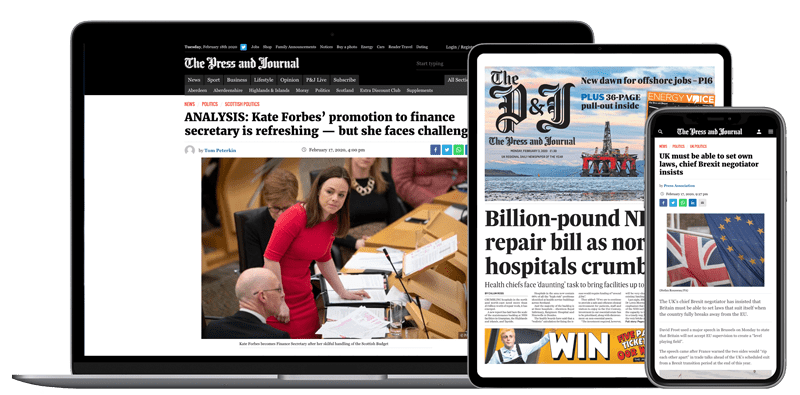 Help support quality local journalism … become a digital subscriber to The Press and Journal
For as little as £5.99 a month you can access all of our content, including Premium articles.
Subscribe