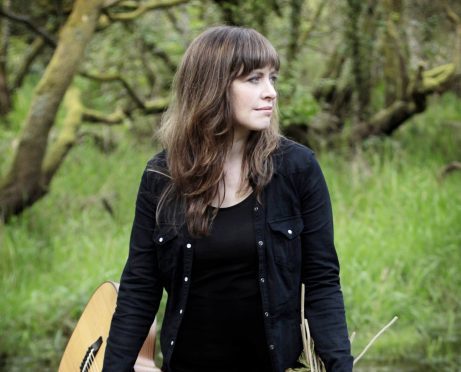 A chance meeting at a pub session in Cornwall led to singer-songwriter Sarah McQuaid being featured in the Legends of Rock photography exhibition alongside the likes of Amy Winehouse, Björk, The Prodigy and Courtney Love.
As she prepares to tour the north of Scotland in May, she reflects on the mysterious workings of happenstance
HOW DID YOU END UP HAVING YOUR PHOTO TAKEN?
I was hosting a singaround at the Blue Anchor in Helston, and this very soft-voiced, self-effacing fellow came over and asked very politely if I minded if he took a few photographs. I said: 'Sure, no bother, go right ahead, as long as you don't use a flash, cos if you use a flash it's distracting for the musicians.' He said: 'Oh, don't worry, I wouldn't be using a flash anyway.' I have to admit I feel pretty embarrassed about that conversation now. I had no idea who he was."
WHO WAS THE PHOTOGRAPHER?
Originally from Cornwall, Phil Nicholls was a staff photographer for Melody Maker magazine for many years and, early in his career, secured a reputation as an iconic, gritty rock photographer with a focus on live documentary. Happily, Sarah's encounter with him coincided with the recording of her fourth solo album, Walking Into White. "I wouldn't have dared ask him to take the photographs for it, so it's a good thing he offered."
Nicholls's photographs appear not only in the CD booklet but also on Sarah's recently revamped website: his arresting image of paper flowers floating on water in Helston's Penrose Woods (the same bunch of flowers that Sarah holds in the large-format print featured in Legends of Rock) is the background for every page on the site.
WHERE CAN THE EXHIBITION BE SEEN?
Curated by Bristol-based print and photography business Paper Gods, Legends of Rock brings to light Nicholls's breathtaking – and in some cases never seen before – archival images of Joe Strummer, Leonard Cohen, Massive Attack, Run-D.M.C., Bobby Gillespie, of Primal Scream, and Lemmy Kilmister, of Motörhead, among others. The exhibition is on view at Bristol's Steam Cafe Bar until the end of March.
WHAT DID YOU GET UP TO LAST YEAR?
2015 saw Sarah touring extensively and earning rave reviews by performing Walking Into White live in its entirety as the first half of every show.
Following one such performance in the US, The Huffington Post wrote: "Finding treasure feels great, and such is the case with musician Sarah McQuaid . . . I've attended hundreds of concerts of all kinds, and her subtle mastery onstage launches her straight into my fave shows ever. One voice, one guitar, and the wondrous reminder of the magic of music. Sarah has the gift."
WHAT ARE YOU LOOKING FORWARD TO THIS YEAR?
"Playing a mixed set after a year of playing the album live. It'll be nice to have a bit of flexibility again. It's fun to be able to chop and change whenever I like, and to be able to play a request straight away if somebody shouts one out. I've also got some new material that I'm looking forward to road-testing."
Having been on the road virtually nonstop for the past seven years, Sarah will take a year-long break in 2017 to focus her energies on writing and recording a fifth solo album, as well as penning a sequel to The Irish DADGAD Guitar Book, the popular tutor she authored on the alternative guitar tuning she uses exclusively.
"I'd like to do a follow-up book that focuses on song accompaniment and that demonstrates the versatility of DADGAD," Sarah said. "A lot of people think of it as a specifically 'Celtic' tuning, but I write all my songs in DADGAD, and it's also great for all sorts of different genres, from blues to classical music to rock'n'roll.
"And I've already started writing songs for the next album. I was really happy with the production on the last one; my cousin Adam Pierce co-produced it with Jeremy Backofen, and it was recorded in their studio in upstate New York, so I'm hoping to travel over there next year to do the new one with the same team. It's exciting."
WHERE CAN WE SEE YOU PLAY LIVE?
Aros Centre, Portree, Skye, on May 12; Stonehaven Folk Club on May 13; Tin Hut Sessions, Gartly, on May 15, and Ardross Community Hall on May 15.
Contact: www.sarahmcquaid.com/ tour/ for full details for all shows.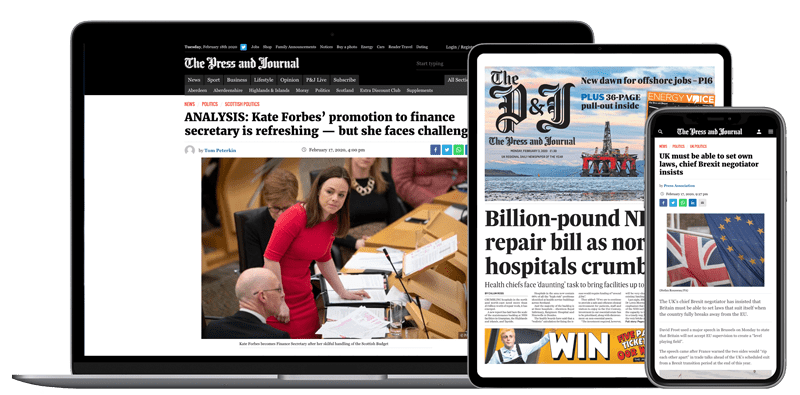 Help support quality local journalism … become a digital subscriber to The Press and Journal
For as little as £5.99 a month you can access all of our content, including Premium articles.
Subscribe