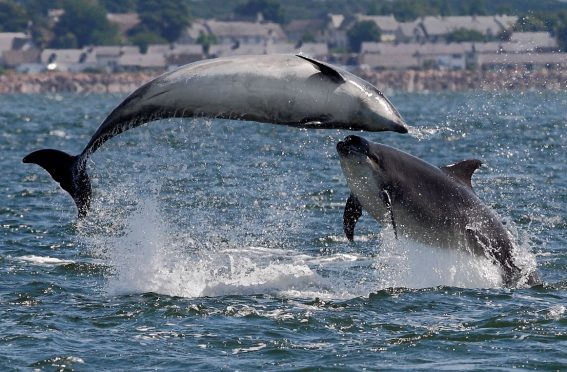 Wildlife enthusiasts in Moray have organised a weekend of whale and dolphin events to capitalise on a surge of interest in the majestic sea mammals.
More than 1,000 people were drawn to the coast at Hopeman at Burghead earlier this year when two humpback whales were spotted.
Crowds lined the Moray Firth for days in the hope of a glimpse of the giant mammals above the waves.
Now a series of events, entitled "Big watch at the Broch", has been lined up by the Burghead Headland Trust to raise awareness of the stunning wildlife that calls the north-east of Scotland home.
Yesterday trustee Steve Truluck explained the excitement was already building ahead of the event with several whale and dolphin sightings this week.
He said: "When the humpbacks were here earlier this year the response was just incredible.
"It seemed amazing to us though that so many people hadn't even seen a dolphin off the coast, let alone a whale.
"I live in Hopeman and see them all the time. It just seems natural to try and raise awareness of them to let people know what's just under the surface of the sea."
The mass dolphin watching session next weekend has been organised to coincide with Whale and Dolphin Conservation's (WDC) wider Shorewatch scheme.
Visitors to the Burghead Visitor Centre will join hundreds of others lining the UK coastline in recording sightings of sea mammals.
Expert talks have also been arranged to provide a greater insight into the life and challenges facing marine life in the Moray Firth as well as providing tips on how to spot them.
Pippa Low, operations director at North 58 Sea Adventures in Burghead, will be running boat trips during the weekend.
She said: "There's been a few sightings of bottle-nosed dolphins over the past couple of weeks. They're starting to come in a lot more now. We've seen minke whales too so chances are we should see something.
"It's pretty incredible to see them. I often asked if I get bored of them but you just can't."
Big watch at the Broch runs from noon until 4pm on Saturday, June 10 and Sunday, June 11 at Burghead Visitor Centre.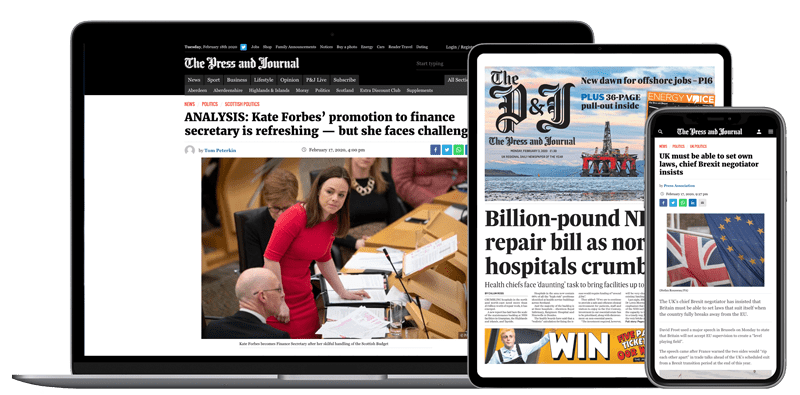 Help support quality local journalism … become a digital subscriber to The Press and Journal
For as little as £5.99 a month you can access all of our content, including Premium articles.
Subscribe