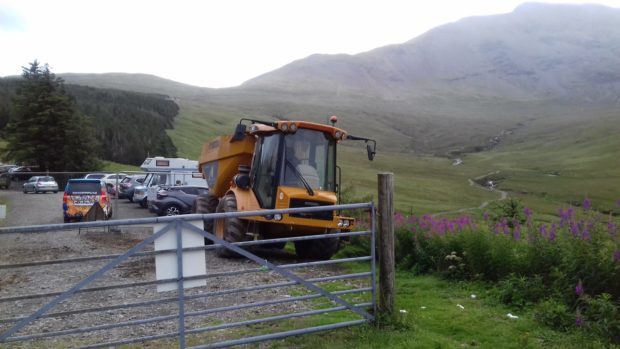 Ground works have officially begun on brand new car parking facilities at one of Skye's popular tourist's attractions bringing an end to endless congestion.
The Fairy Pools existing 35 space car park will benefit from an additional 130 car parking spaces, alongside the installation of much needed toilet facilities and visitor information.
Following completion, the new and improved car park will accommodate more than 100 cars and approximately 20 mini-buses and campervans.
More than 100,000 per year visit the Glenbrittle based attraction.
Kate Forbes MSP spoke of her hope that this new development will bring an end to congestion issues.
She said: "The most important people are local residents, whose lives have been disrupted by crazy parking on the side of the road and thoughtless littering. I hope that a brand new car park, toilets and amenities will resolve that."
The development will be completed in two stages enabling the attractions existing facilities to remain open while works are underway.
This comes just one year after the area -surrounding the popular attraction – was subject to severe traffic congestion, as motorists were forced to leave their cars at the roadside due to the sheer lack of facilities available.
Ownership of the land was recently transferred from Forestry Enterprise Scotland into the hands of the Minginish Community Hall Association.
Nick Duffill, Trustee of the Minginish Community Hall Association (MCHA) added: "Parking is only one of the challenges faced by many of Skye's most popular locations, and as a community organisation working together with others we can play our part in ensuring that tourism not only provides a good experience for visitors, but actively protects Skye's most important and most fragile assets."