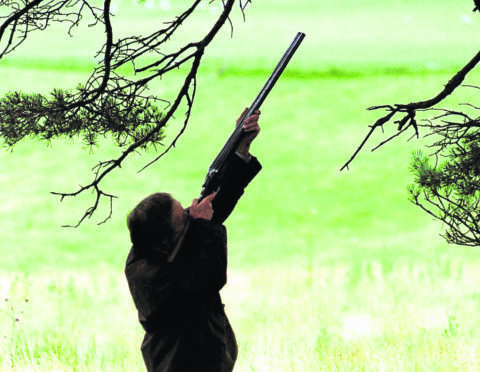 Scotland's countryside is expected to benefit from "millions" of pounds worth of free conservation this grouse shooting season.
The Scottish Gamekeepers Association (SGA) claims the work its members will carry out over the coming months will benefit both threatened species and the public purse.
In total, the organisation estimates that its gamekeepers' conservation efforts are equivalent to 3.9 million days or 16,000 full-time jobs.
SGA chairman Alex Hogg said: "Someone ultimately has to pick up the tab for conservation because it is expensive.
"Our members are out every day in all weathers controlling predators and undertaking habitat work at landscape scale.
"This protects game species – the business model – so some of the income comes back, but it also benefits an array of species particularly the many threatened ground-nesting birds we now have in Scotland."
He added: "They might not have research letters after their name but (gamekeepers) are carrying out practical conservation, paid for by the shooting income that drives the business model.
"By controlling foxes, rabbits, deer and mountain hares, they are also helping the farmers protect livestock, poultry and crops for the food chain, and young trees.
"I don't think it is an over-estimation to say this service would be valued at millions per annum, if it was to be funded by public finance."
This year's grouse shooting season will begin on Monday, but the SGA has revealed it is expecting a "poor" outcome.
In recent months grouse breeding has been affected by extreme weather, resulting in fewer available to shoot without greatly affecting population numbers.
As a result many estates have begun cancelling shoot days to preserve their future stock.
It is feared this may have a knock-on effort on both tourism and the Scottish Government's tax income.
Mr Hogg said: "This year, sadly, it looks like we will welcome less international shots for the grouse and that will squeeze the money available for estates to pay for everything else.
"But the management still goes on every day, without diverting public cash the government needs away from other priorities like schools, roads and hospitals."