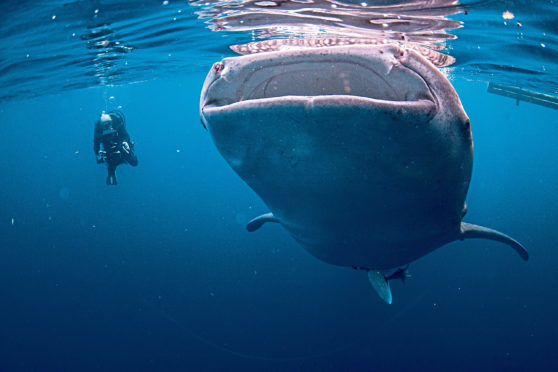 Doug Allan is one of the world's best-known wildlife photographers and cameramen.
Born in Dunfermline, his initial diving experiences were in Scotland, including work in the mighty River Spey.
He became passionate about photography while working as a research diver and scientist with the British Antarctic Survey. Then a chance meeting in 1981 with broadcaster and naturalist David Attenborough introduced him to the world of television work.
Doug, who is heading for the north of Scotland next month as part of a brand-new touring show, which takes in Banchory, Kirkwall, Ullapool, Fort William, Skye, Oban, Shetland and Inverness, specialises in natural history, expeditions and science documentaries in some of the wildest and most remote places on our planet, particularly the polar zones.
Over his career, he's filmed for series such as Blue Planet, Planet Earth and Frozen Planet, as well as making programmes for the Living Oceans Foundation in the US about coral reef conservation and overfishing.
Sir David Attenborough says of him: "For me, wildlife cameramen don't come much more special than Doug. There's no one else who knows these frozen worlds as he does.
"Doug is a fusion of dogged endurance, determination, a great affinity with the natural world and a desire to get to places that others do not go."
It's that dogged determination to bring the natural world indoors that has seen him take on tremendously challenging assignments, and also allowed him to see, first-hand, the effects that climate change and pollution are having on our beautiful world.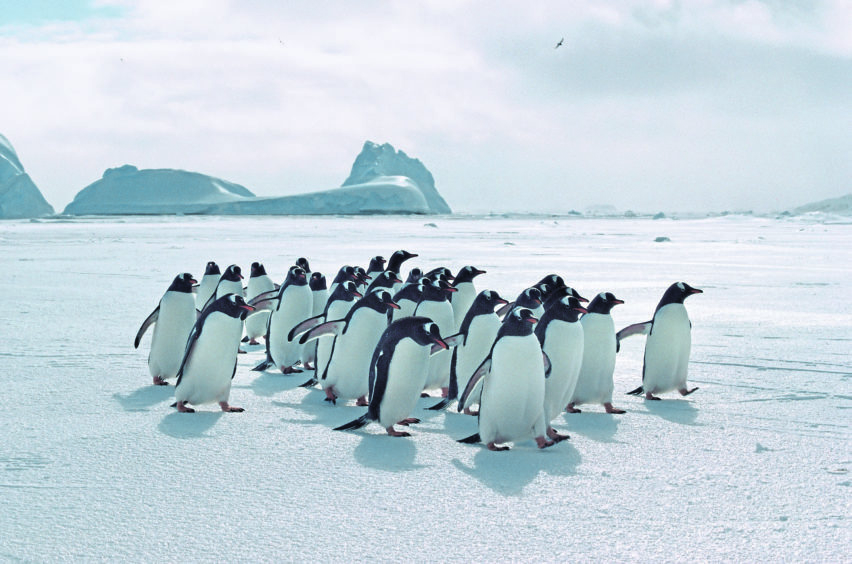 Speaking of his return to his old stomping ground of the Highlands, Doug said: "Since I was last in Inverness two years ago, people have definitely become more conscious of the problems of plastic and pollution.
"This is partly because of Blue Planet 2, although I could feel the wave of awareness was breaking even before that series.
"Climate change and other issues are slowly pushing their way up the news agenda, certainly amongst younger people.
"We shouldn't think of them as special environmental news items, but more as subjects that are as important as economics, or politics or life in general. These are challenges that affect us all."
Doug says the biggest evidence of climate change he's seen has been in the Arctic and Antarctic.
"I first went to the Arctic in 1988. Back then it was very predictable as to what time of year the ice would break up, what state it would be in throughout the year and where you'd find various animals at different times.
"All that has now become much more variable, even all the way up to the North Pole.
"There's a lot less ice up there than there used to be.
"And if you go to the other end of the world, to the Antarctic Peninsula, for example, it's also changed there for the wildlife.
"We filmed extensively for Life in the Freezer back in 1991/92 and spent a lot of time covering Adelie penguins.
"We returned to those same penguin colonies five years ago and found their numbers down by 70%.
"The Adelies have been raising fewer chicks, possibly because the krill and fish stocks on which they feed have moved or become less plentiful.
"We know from weather records that the summers and winters are getting warmer on the Antarctic Peninsula. So the Adelies also face competition from penguins like the Gentoo, which normally lives further north.
"But climate change is affecting the whole world.
"To take another example, there's been a crash in the seabird populations in Orkney and Shetland.
"The numbers of nesting birds you find on the sea cliffs has dropped to a fraction of what it was."
Doug said one of the first films he made was for the RSPB in Orkney, where he spent days at Marwick Head filming kittiwakes, fulmars and guillemots.
"The numbers of birds since then has dropped dramatically because their food source seems to be moving away or is no longer available," he revealed.
"These changes can sometimes be put down to overfishing of that food source, but it's also possible that with the sea warming up, currents may have changed, and so the food source ends up further away, out of reach of the foraging birds. That could be causing it."
"Fifty to 100 years ago, people thought there's no way human beings could affect something as big as the atmosphere or oceans.
"But we're beginning to realise now that we are causing profound changes.
"Extra carbon dioxide in the air means that more of the gas dissolves into the ocean, so makes the seas more acidic. We're actually changing their chemistry.
"And wherever you go in oceans, you'll find floating microplastics.
"Those can only come from human activity, and have only gone into the oceans during the last 60-70 years.
"There simply weren't any plastics around before that."
Doug says he'd like the government at both national and local levels to give more priority to the environment.
"It would be great to see a reduction in the amount of plastic produced, but the big concern right now is how we dispose of it when we're finished with it.
"I'm hugely encouraged to see so many people taking up arms against single-use plastic. That should be banned as soon as possible," said Doug.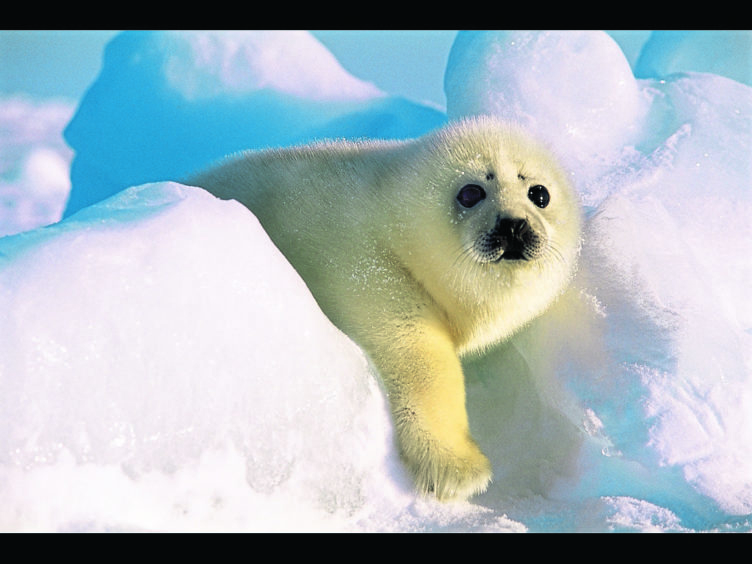 "Scotland's Government is ahead of the game in terms of recycling, which is great, but wouldn't it be grand to see the return of amenities like public water fountains?
"There were loads of these when I was a kid – now they've all disappeared.
"But these would do away with people having to buy bottled water.
"Getting fully into recycling or having a decent disposal system in place will take time, but we'll get there with a change of attitude.
"We need to change our priorities, and take on board a new model of economics, where we come away from consumption and consider recycling and re-use of materials. Business as usual isn't an option for the future wellbeing of the planet."
Doug Allan's talk, entitled Wild Images, Wild Life, visits Woodend Barn, Banchory, on October 9; Orkney Theatre, Kirkwall, October 11; Macphail Centre, Ullapool, October 12; Nevis Centre, Fort William, October 13; Aros Centre, Skye, October 14; Corran Halls, Oban, October 15; Eden Court Theatre, Inverness, October 24; Mareel Arts Centre, Shetland, November 4.
Doug would like to see people use fewer plastic bottles and has called for the return of public water fountains.
His wish may come true sooner than he thought as councils may soon be obliged to consider how the provision of water fountains could be improved after Green MSP Alison Johnstone's amendments to the planning bill were backed by a Holyrood committee on September 19.
It could mean, for example, that all developments over a certain size or in certain locations need to include water refill points and public toilets.
Alison also put forward a proposal to allow councils to consider introducing more water fountains. This is aimed at addressing what she sees as an "urgent environmental problem" where free water outlets will reduce the need for single-use plastic bottles.
Alison said: "There was a time when public water fountains played an important role in improving public health. As with public toilets, they were introduced by the Victorians into our towns and cities, but many of these have been lost today.
"It's often quicker and more convenient to buy a one-off plastic bottle than to hunt for a safe place to refill a reusable water bottle.
"Providing refill points is a simple way to get people to ditch plastic bottles."