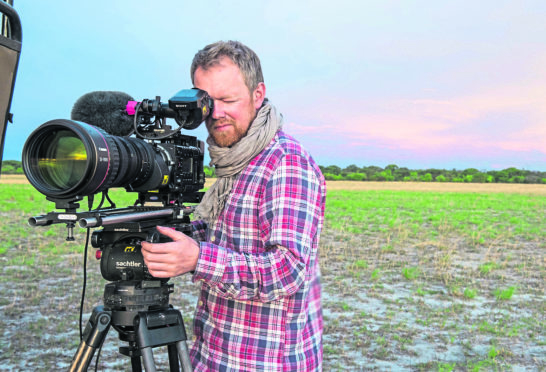 You have to have a particular kind of patience to camp out at high altitude for 15 hours straight, in a bid to film the migration of a Tibetan antelope.
The struggle to breathe at 16,000 feet, the need for absolute stillness and reliance on equipment which may let you down in adverse weather conditions.
Raymond Besant does not believe he is a particularly patient man and even admits he suffers from itchy feet if he stays on his home island of Orkney for too long,
Patient, no. But tenacious, most certainly.
It is perhaps the latter quality which has seen Raymond progress from photographing his first football game for £40 to travelling the world with the BBC.
You may not have heard of the award-winning wildlife cameraman and photographer, although his name rolls in the credits of dozens of documentaries.
But you will almost certainly have seen his work, from Springwatch to Scotland's Wild Heart.
Raymond has come a long way from his time spent pitchside and he's more likely to be filming Sri Lankan elephants than Scottish Premiership matches these days.
But his passion for people and places has not dimmed and he believes his love for film and photography started in early childhood,
"I grew up on Orkney and even when I was a child, I loved bird watching," said Raymond.
"My parents weren't particularly into it but I loved to watch wildlife programmes.
"I remember on Christmas Day one year, I wanted to watch a documentary on wildebeest."
Raymond quickly progressed from bird watching to taking pictures when he was given a camera at school.
He went on to study bioscience at Robert Gordon University, having been offered a place on a photography course in Glasgow.
In hindsight, he believes it was the wrong decision and he sought camera work after graduating.
"I enjoyed the first three years but my fourth year was chemistry, which I really hated," said Raymond.
"I think I wrote to every Premier League club in Scotland, asking if I could come along with my camera.
"The response was surprisingly good; I'm an Aberdeen fan and only Hearts said no.
"I was able to build up a portfolio and then I was given a chance at a free paper called The Herald and Post in Aberdeen.
"I was given £40 to take pictures at a match and it was enough to keep me going."
He then spent several years working as a photographer for The Press and Journal.
Raymond put together short films on his days off and his debut film The Flying Dustbin documented how the fulmar, a seabird related to the albatross, is affected by plastic pollution in the North Sea.
The project proved to be the break he needed and work came in from BBC Natural History Unit and BBC Scotland.
Raymond has spent the past nine years working in almost inhospitable climates, camping on uninhabited islands and putting together a photographic book on Orkney.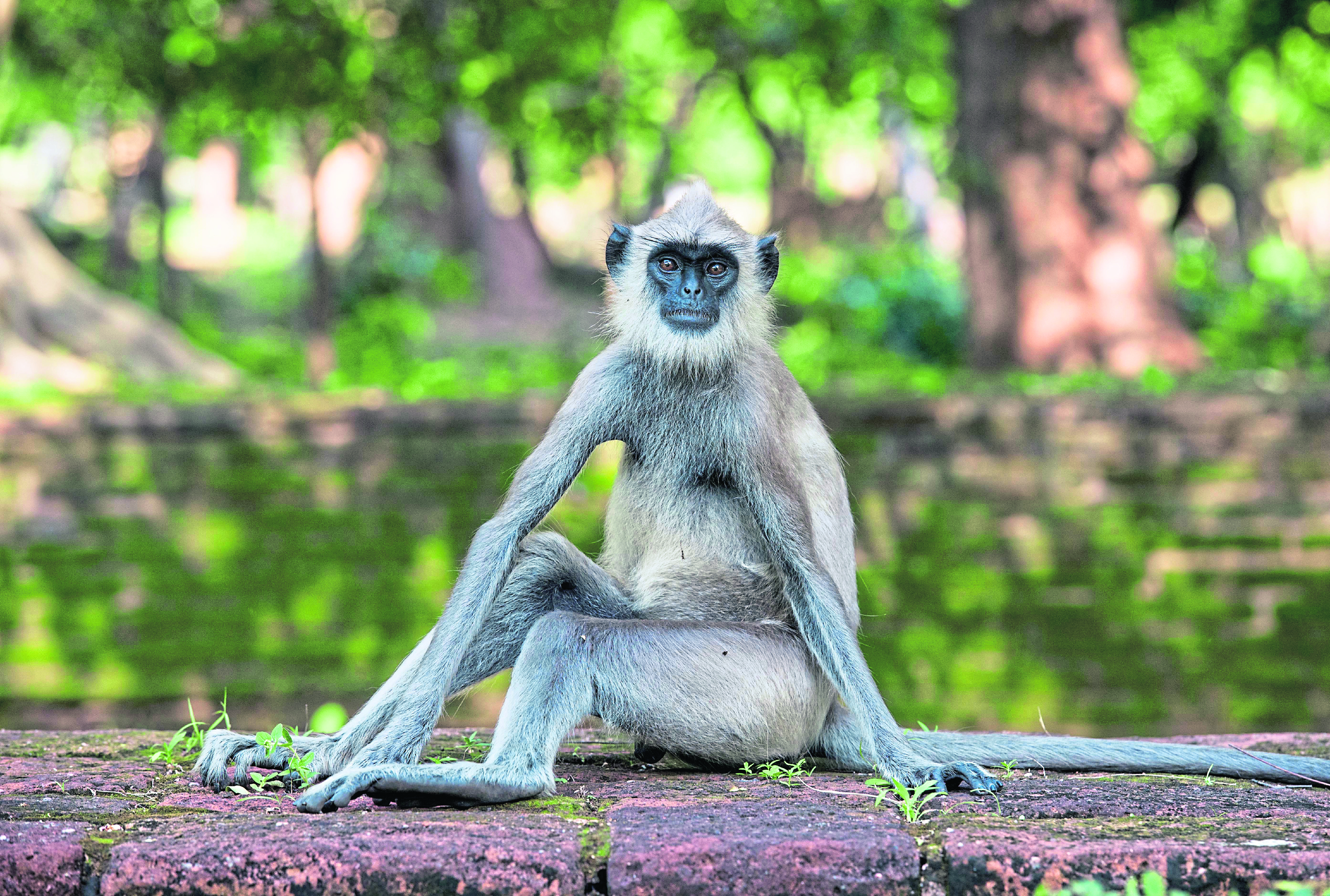 "These days almost everything I film is wildlife," he said.
"Obviously I've witnessed some distressing sights in nature, but you are almost removed when you are behind the lens.
"It is only later that the impact of what you've just filmed really hits you.
"Wildlife is my passion because I find animals fascinating and it allows me to express my creative side.
"Of course there are challenges; it depends where in the world you are filming."
---
>> Keep up to date with the latest lifestyle features with The P&J Lifestyle newsletter
---
Raymond has recently returned from Shanghai province where he flew in to an altitude of more than 9,000 feet in order to film wolf and chiru migration.
"It's advised that you build up slowly to working at that altitude but our location was a two-week drive," said Raymond.
"I thought I felt OK until one day I bent down to pick up my tripod and almost blacked out.
"I woke in the night to find blood all over the sheets.
"The air is so dry that it feels like having sandpaper inside your nose."
Raymond then camped out in a hide for 15 hours, with only a plastic bag and toilet roll serving as sanitation.
"We were a small team working at 16,000 feet," he said. "Just breathing was a challenge and you have to carry heavy camera equipment between you.
"The thought of what you might be able to film and the fear of missing it drives you forward. In a weird way, it is almost quite relaxing."
Raymond's favourite animals to film are elephants and he believes their behaviour is similar to humans.
"I think they are incredible," he said.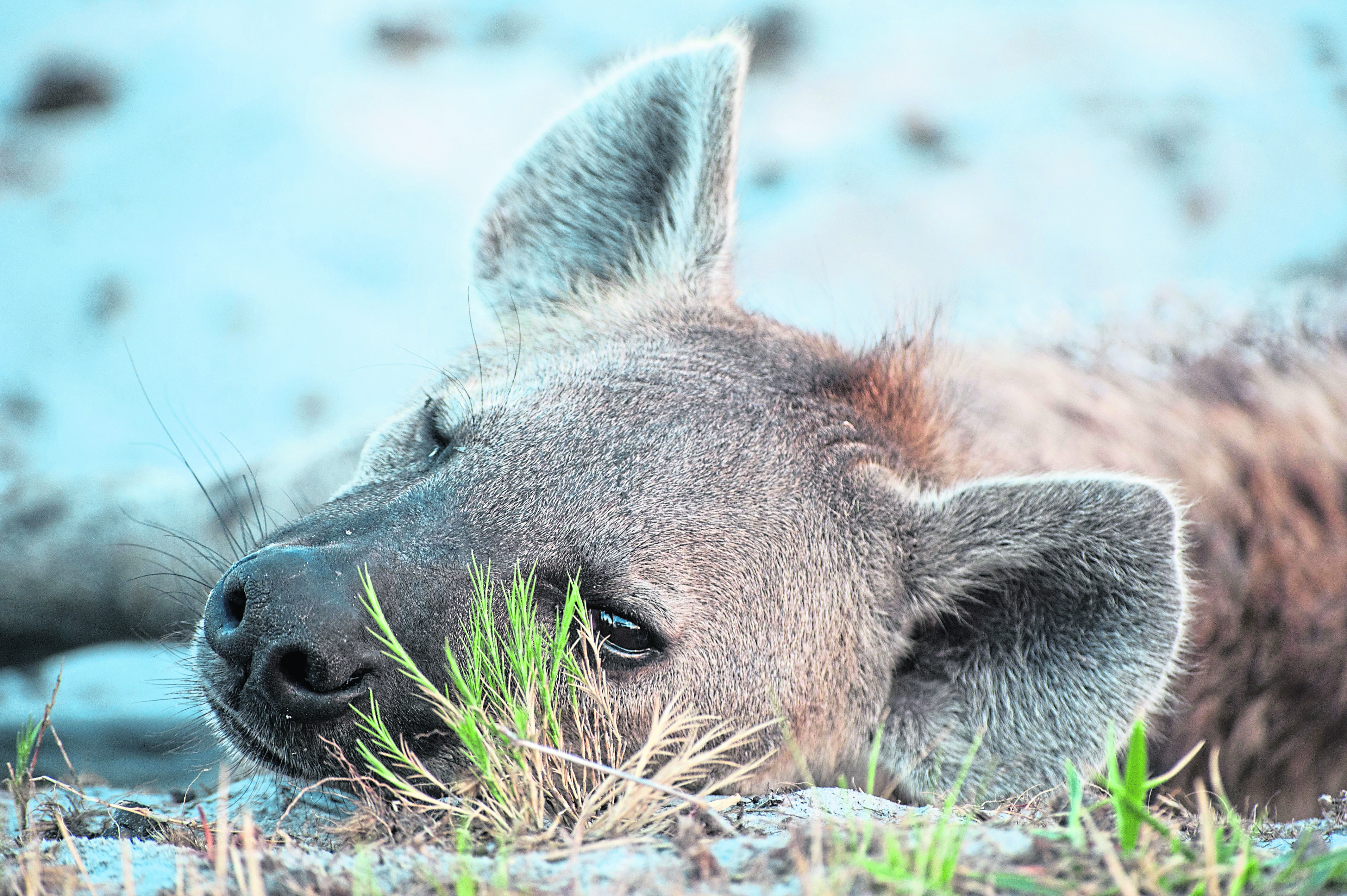 "Their complex communication and the way they take care of their young as a family is amazing to film."
Raymond's ultimate travel destination is south Georgia, where he hopes to film sea birds one day.
He moved back to Orkney a few years ago and despite travelling the world, he can always rely on his 12-year-old daughter to anchor him.
"She's showing some interest in photography but she isn't overly eager to come bird watching with me," said Raymond.
"I think she's grown bored of me pointing out buzzards."