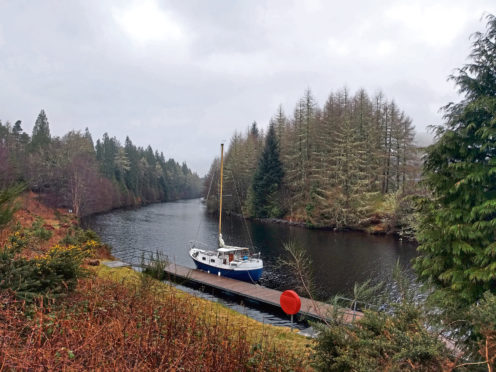 Thanks to the Caledonian Canal, you can journey from the shadow of Scotland's highest peak, Ben Nevis, to the shores of the nation's most famous stretch of water, Loch Ness… And you don't even need a barge.
Just put your best foot forward and venture from one fort to another – that's Fort William to Fort Augustus – in a pair of walking boots.
It's an exhilarating – and not too laborious – outdoor adventure that has you venturing north through the Great Glen, covering half of the Great Glen Way, the waymarked long-distance trail which concludes in Inverness.
Beginning in Fort William, with a grand view down Loch Linnhe, you simply join the towpath of the Caledonian Canal, designed and engineered by Thomas Telford in the 19th Century to provide a through route from west coast to east coast.
The canal runs all the way to the Highland capital, cutting through the Great Glen and linking three lochs: Loch Lochy, Loch Oich and Loch Ness.
The first landmark, while leaving Fort William, is Neptune's Staircase, a photogenic flight of eight locks for raising and lowering boats.
Strolling canal side, you might be joined on the towpath by the occasional cyclist. Indeed, this inspiring expedition through the Great Glen can be achieved on a bike should you prefer pedal power.
After 10 or so miles on the towpath, you will reach the canal locks at tiny Gairlochy which has a couple of B&B options, while four miles east is Spean Bridge where some of the accommodation providers offer a complimentary pick-up service for walkers.
Continuing north, you will cross Gairlochy's swing bridge then follow a gravel path through woods before descending through the trees to reach the shores of the wonderfully named Loch Lochy. Scotland's third-deepest loch reputedly hides a monster called Lizzie, presumably a cousin of Nessie.
After a while the path climbs away from the loch for a short section on a country road before returning close to the loch's shore again on a gently undulating forest track.
Eventually you will reach a ruined bothy and head downhill to Laggan Locks where there is a moored barge that doubles as a restaurant, should you need sustenance.
Shortly afterwards you will swap the towpath for a track through pine woods. There is then a brief stretch on an old railway line before you transfer to a path which skirts the eastern shore of Loch Oich.
Only four miles long, the smallest of the three lochs linked by the Caledonian Canal is also by far the shallowest.
During the canal's construction, Loch Oich had to be partly dredged to make its waters navigable. The Caledonian Canal reaches its highest point at Loch Oich at just over 100 feet above sea level.
Then it's back to the disused railway line – which runs above the loch shore – on gravelly terrain that is ideal for walkers and cyclists.
After passing through a long tunnel, you will leave the line and return to the canal towpath.
It's a lovely stretch of canal as you cover the final few miles of this journey. Passing Kytra Lock with its lock-keeper's cottage, the Caledonian Canal then broadens before you reach the village of Fort Augustus, which lies on either side of a flight of five locks.
You should head straight for the pier to gaze out over Loch Ness and pat yourself on the back for making it here on foot – or two wheels – from Fort William.
Gary Sutherland is the author of Walk This Way, Life Cycle and several other travel books. See garysutherland.co for more details.
THE FACTS
Terrain: Canal towpaths, forest tracks, old railway lines
Location: Lochaber and the Great Glen
Public transport: Fort William has its own train station on the West Highland Line. Various Scottish bus operators also serve the town
Start: Fort William
Distance: 34 miles
Time: 2-3 days (walking), 1-2 days (cycling)
Difficulty: Moderate for those with a decent level of fitness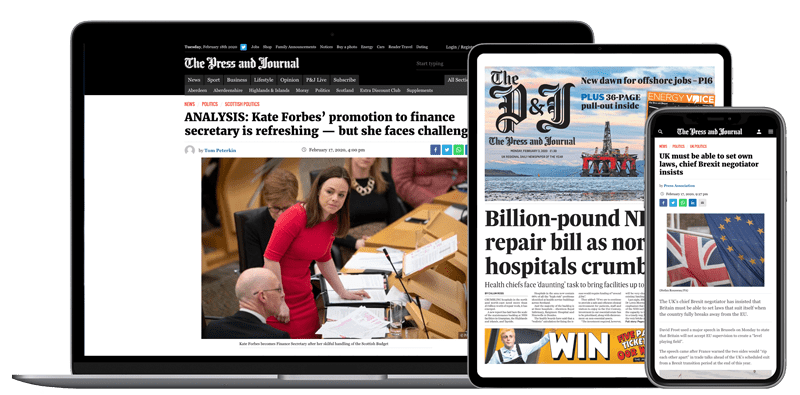 Help support quality local journalism … become a digital subscriber to The Press and Journal
For as little as £5.99 a month you can access all of our content, including Premium articles.
Subscribe