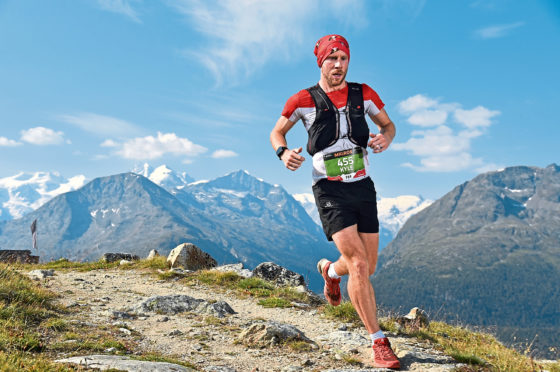 Have you heard of Pitfichie?
It is popular among mountain bikers, but it is a trail runner's paradise with its fire-track roads for faster runs and technical routes to the top of its four peaks for those who like a challenge.
You can run and mountain bike for miles and miles without touching the same path, and the views of Bennachie in the distance make for a stunning treat.
On the road from Tillyfourie to Monymusk, there is a sign for mountain biking trails on the left. About half a mile along that country road is the official Pitfichie car park (AB51 7SS is the nearest postcode).
From there, you go through a gate and have about a kilometre of tough uphill before reaching a fork where you should go to the right. After a little incline from this turn off, you can see the Whitehill Stone Circle. That makes for a well-deserved break after climbing the first hill from the car park. You then get a nice downhill, which is the beginning of a beautiful 10km undulating loop.
This loop is on a fire-track road where you can cut off to technical trails on the left, or alternatively continue through the forest and you have the option to tackle Pitfichie Hill, Cairn William, White Lady and Green Hill if you have the time and are feeling tough! About a mile from the finish of this loop marks King's Stane (Stone), another opportunity for a break.
King's Stane is also a starting point up to Cairn William via Devil's Staircase; a pretty tough and technical route passing very rocky terrain, with views of Pitfichie Hill in front of you. Officially, there are two challenging mountain bike routes up these hills, but from our experience, we have found a few extra hidden gems.
There is lots of wildlife to be spotted in the area, and more often than not you can see deer either close by or in a nearby field. Also keep an eye out for red squirrels. When one minute you could be passing enchanting green forests, and the next you will be on granite hilltops, you will not regret the trip when you can see the spectacular views of Bennachie and the Vale of Alford.
It is a haven for mountain bikers, downhill bikers, trail runners and even horse riders galore, and a lovely hidden gem only half an hour from Aberdeen.
Married couples don't come much fitter than Kyle and Debbie Greig; one is a professional triathlete, the other a world-ranked ultra-marathon runner, and between them they have multiple national titles and even a national record for cycling. They are constantly exploring new and exciting training grounds to ensure they remain at the top of their sport. They are offering a coaching-mentoring service for runners and triathletes. To find out more information email tartanrunningshorts@gmail.com
The lowdown
Location: Whitehills car park, just off the B993 between Tillyfourie and Monymusk
Distance: The longest official trail is 11.5 miles, but you can join other trails making it longer, or do an out and back for your preferred distance
Time: Allow seven hours if walking the Cairn William Trail (long route)
Difficulty: If sticking to Cairn William, the paths are wide and well-manicured. For the mountain bike trails, you can get exposed tree roots, muddy sections and rock features
Equipment: Hiking shoes, trail running shoes, a horse or mountain bike with all extras; backpack if you want to stop at the top of one of the hills for a picnic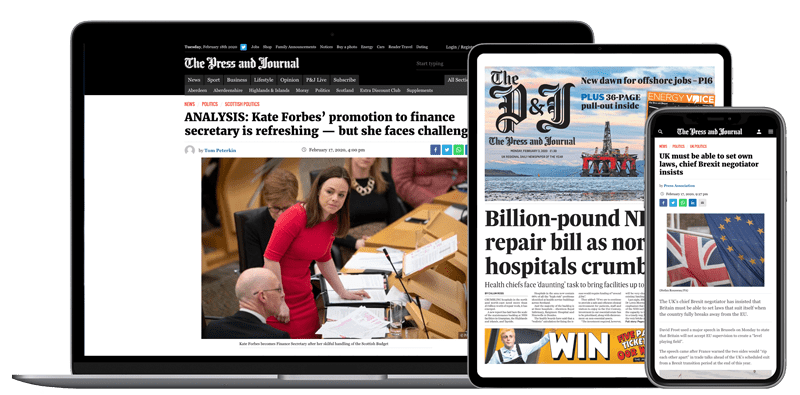 Help support quality local journalism … become a digital subscriber to The Press and Journal
For as little as £5.99 a month you can access all of our content, including Premium articles.
Subscribe