VIDEO: Blisters, bothies and beer: Why I can't wait to tackle the West Highland Way again
Splashing through puddles as sideways-falling rain crept slowly into my hood, it's fair to say it took me a while to fall in love with the West Highland Way.
We were only one mile on from the starting point in Milngavie and I was already beginning to contemplate building a boat and collecting two of every animal.
My wife, a veteran of the long-distance walking trip, talked me into this. As a seasoned runner, I underestimated the challenge and baulked at the idea of shelling out for high-quality hiking boots and waterproofs.
Having reluctantly given in, she took much glee in me conceding that without a decent jacket the rain would've buried me on the first day.
A heavy downpour had turned our path into a river and given us a stern reminder that like most outdoor pursuits in Scotland, how good this was going to end up being would depend a lot on the weather.
Six days and 96 miles between Milngavie and Fort William was our goal and as anyone who has ever spent any time in Scotland knows, it would be downright foolish to expect six dry days in a row.
Luckily, after the opening day monsoon we were treated to four dry – almost pleasant – days on the toughest parts of the trek before we capped off the trip with a slow descent into soggy Lochaber.
Day one was a leisurely stroll of 12 miles to Drymen, on terrain that was mostly flat if a little muddy in places.
Arriving at our hotel thoroughly soaked, we ate some haggis for dinner, listened to three teenage Glaswegian bar staff debate the best strategy for jackpotting the pub's puggy and then struggled to fall asleep because of the loud din of a ceilidh directly below our room. I challenge anyone to have a more Scottish experience than that.
Day two brought about tougher terrain but much more pleasant conditions. A climb up Conic Hill offered a steady challenge made entirely worthwhile by the stunning views of Loch Lomond at the summit.
With 15 miles on the clock we settled down in Rowardennan for the night ahead of day three, where the fun really began.
My pricey Berghaus boots had betrayed me the day before, either that or I'd just tied them too tight.
A brutal blister on my ankle bone meant walking with them would be impossible and I had no choice but to bring in a flimsy pair of Nike trainers to finish the job.
Day three was a slightly shorter one at 14 miles but it was far more challenging. We spent most of the day clambering up and down rocks on the shores of Loch Lomond.
Not for the faint-hearted or anyone afraid of wild goats, particularly during the stretch between Inversnaid and Inverarnan. You need to be able to trust that they aren't going to rush you into the water if you look at them a bit funny.
Days four and five saw the mileage ramp up, but the inland terrain away from Loch Lomond was far more forgiving.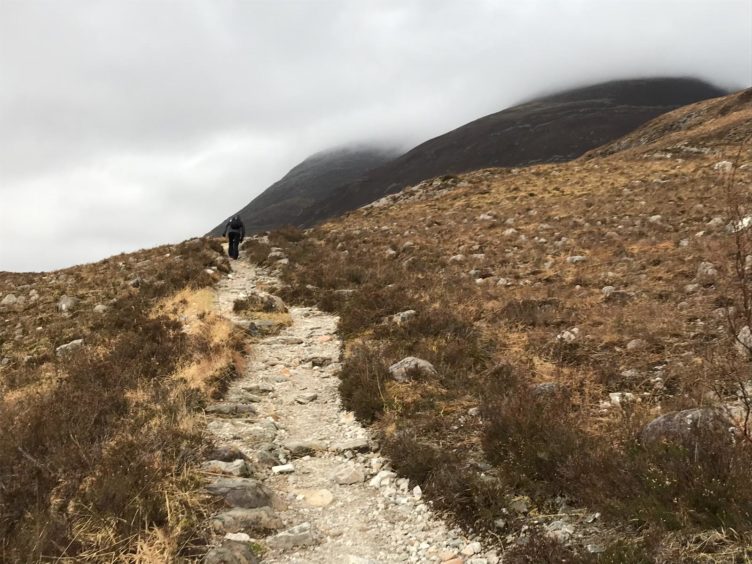 The 20 miles between Inverarnan and Bridge of Orchy was a varied stretch through farmland, forestry and riverside paths. Stopping off for some fish and chips at the Real Food Café in Tyndrum was our own personal highlight of the day.
The 21 miles between Bridge of Orchy and Kinlochleven had a similarly pleasant lunch stop. The impressively rebuilt King's House Hotel was the perfect place to re-fuel and rest up some tired limbs ahead of tackling the Devil's Staircase.
Despite the ominous sounding name, it actually wasn't too bad and the views at the top across Glencoe made the steady ascent thoroughly worth it.
The climb out of Kinlochleven to kick off day six offered some stunning views but soon the storm clouds returned and most of the final 15 miles was spent with our heads down battling the elements.
Arriving at the finish line in Fort William for a deserved celebration, it all felt worthwhile.
Not just because I saw some beautiful parts of Scotland I would have otherwise missed but because of the great sense of camaraderie among the walkers along the route.
Seeing the same faces day after day, we encouraged and kept each other going. Strangers who would have otherwise blanked one another passing on a city street stop to chat and become coaches, supporters, even friends.
That alone is enough to make me want to lace up my fancy hiking boots and give this trip another go sometime.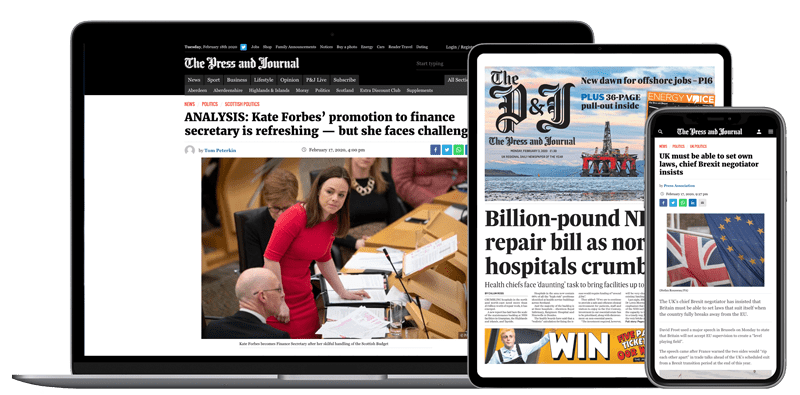 Help support quality local journalism … become a digital subscriber to The Press and Journal
For as little as £5.99 a month you can access all of our content, including Premium articles.
Subscribe