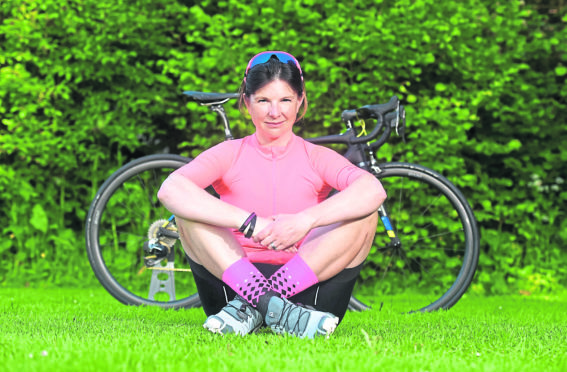 Lucy Ritchie has joined an international team of female cyclists in a bid to raise awareness about inequality in the sport. She told Ellie House why the Tour de France must start accepting women competitors
Lucy Ritchie is used to being the only woman in a room full of men.
From studying geology at university, to working in oil and gas, she is unperturbed by a male-dominated sector.
When Shell started drilling in the North Sea's Penguin oil field last year, Lucy was appointed as team leader.
She believes that she has never experienced discrimination in the workplace, and is automatically respected by male colleagues.
But after taking up cycling at the age of 39, a creeping sense of unease set in.
Having started the sport to combat stress, Lucy soon discovered that her gender went against her.
From the races she could not enter, to the belief that she would not be able to match her male counterparts in the distance covered, inequality was rife.
As almost 200 competitive cyclists take part in the Tour de France this month, Lucy is peddling for change.
Women will not cross the finish line with the men as they are barred from entering the race, which has been taking place for more than 100 years.
The only offering for female competitors is a one-day 90-kilometre race, whereas male riders cycle for 21 days.
Having decided that enough was enough, Lucy has joined an international team of 10 women who set off on a gruelling 3,460km race on Wednesday.
Determined to raise awareness of the many inequalities within the sport, the team left one day prior to the official men's race.
They are expected to arrive in Paris on July 27 and Lucy spoke to your life before leaving for the starting point in Brussels.
"I already feel emotional when I picture coming over the finish line in Paris," said Lucy.
"I'm riding alongside women from all over the world and we haven't actually met in
real life.
"It already feels like a sisterhood though, we're very supportive of each other.
"Sometimes I can be the only woman in a meeting of 30 men and that has never bothered me in the past.
"Geology was also male dominated, but I had the same opportunities throughout
my career.
"I'm 44 now and I've been cycling for five years.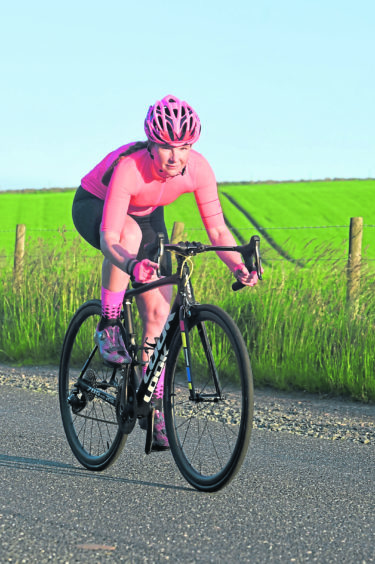 "It started off as a way to combat stress and just improve mental health in general.
"I got hooked quite quickly and discovered that I could easily keep up with the guys.
"I started entering amateur races, including the UCI world amateur road races championships.
"The men had to cycle 100 miles, whereas the women only had to do 60 miles.
"And I thought to myself, why was that?
"There was this belief that women couldn't cover the same distance as men and would take longer to do so.
"If you look at what happened in Belgium, women are just as good as men."
Lucy is referring to the Omloop Het Nieuwsblad race, when Swiss cyclist Nicole Hanselmann caught up with the men's team.
She was asked to stop until the gap with the men's race was restored.
"That makes me so angry and I'm determined to shout about it, to raise awareness that this is happening across the sport," said Lucy.
"Our team will be riding the exact same route as the men in the Tour de France.
"I've been training since November, my life has been about miles, miles and more miles.
"I'm not taking this lightly.
"I know we are all going to be faced with extreme fatigue.
"We'll be cycling between 100 kilometres to 240 kilometres each day. We'll have saddle sores and hunger because we'll be burning a crazy amount of calories, and functioning on little sleep.
"It's not just about the belief that women are not as good as men at the sport, it's the way women's races are treated in general."
Female events often struggle to attract sponsorship and coverage, and there is also a huge divide in salary for professional cyclists.
Lucy hopes this will change for the future generation.
"It's said that women don't bring in the same revenue and that's why we can't get sponsorship," she said.
"How can we attract a bigger audience if we aren't getting equal coverage though?
"I hope our team can improve things for the next generation of female cyclists.
"We need to encourage young girls into cycling and we're determined to see this
fight through.
"I am quite frightened about what comes next because this has engulfed my life for so long. There has been no time for anything else.
"But if it makes a difference, it has been worth it."
You can track Lucy's progress at www.internationelles.com