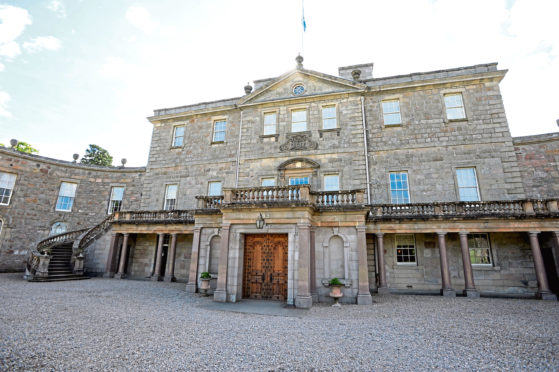 Having moved to Aberdeen three years ago, I have always marvelled at just how quickly you can escape the city for the glorious countryside.
I grew up in rural Wales, meaning I am far more at home stomping about in muddy fields than jostling shoulders on busy pavements.
Having visited many a country pile thanks to our family membership with the National Trust, I am ashamed to say that I had never enjoyed the delights of Haddo House in Aberdeenshire.
This fabulous stately home and the surrounding country park is one of the most popular visitor attractions in the north-east, perhaps even more so thanks to a major regeneration project – which was completed at the start of the year.
Determined to enjoy the historic beauty, I arranged to meet friends on a cold but sunny Monday morning; toddler and terrier in tow.
What could possibly go wrong, I thought, while wrestling with the dog's special seat belt as my son demanded a banana.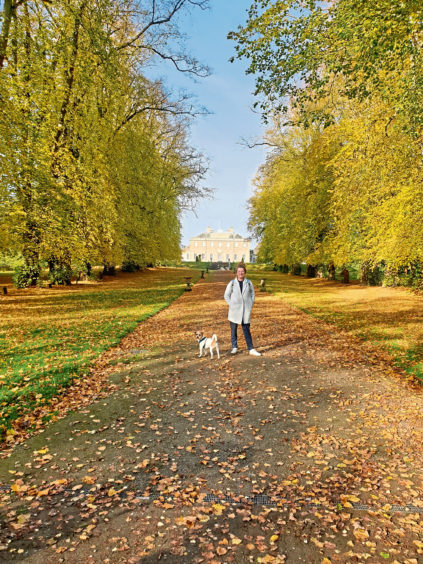 Well… absolutely nothing, for I can't recommend the delights of Haddo enough.
We made the 40-minute journey from Aberdeen with no mishaps, having set off relatively early at 8.30am.
Although Haddo House isn't open for tours until midday during the week, you are free to roam the surrounding park from dawn till dusk all year round.
It's relatively easy to find on the outskirts of Methlick, and the winding estate driveway is rather befitting of this Georgian property.
Were it not for the raisins lodged in every crevice of my car, I could almost fancy that I was visiting the Gordon Family, who transformed the once boggy land more than 500 years ago.
The car park was almost empty when we arrived, and I can highly recommend visiting early doors.
With the mist rising from the grassland and the morning sun dappling through the autumn branches, all felt peaceful and still.
Part of the joy of the country park is the fact that it enables you to roam to your heart's content.
You can walk for miles thanks to a new network of paths.
Muddy in places, you're best wearing wellies or walking boots.
The scenery is particularly stunning at this time of year.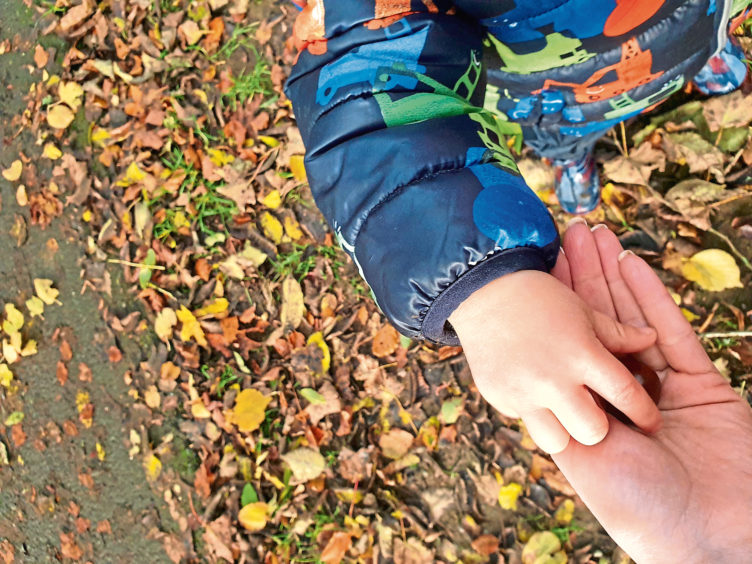 It's not difficult to spot wildlife, and Haddo's red squirrels are undoubtedly the stars of the show. They are often easier to see in the winter, but tend to blend in with the fabulous colours at this time of year. They are also well used to people, meaning you can get quite close before they disappear up a tree trunk.
You can make the very most of red squirrel spotting opportunities thanks to a newly-built viewing hide and feeding station.
The lake is home to otters alongside Goldeneye and Goosander ducks, as well as Greylag Geese who pay a visit from Iceland.
There is also a small duck pond, and Reuben was stopped in his tracks by its rather enthusiastic residents, who made it clear they were expecting brunch.
You can buy duck food on site, but my organised friend created a quackers friendly mixture of porridge oats and seeds.
I made sure to keep Alfie on a lead and at a safe distance during duck feeding, as Jack Russells and birds don't tend to mix.
He thoroughly enjoyed being off lead the rest of the time, however, and there are dozens of trails to explore.
We then made our way to one of several adventure playgrounds.
Part of the revamp, there is a wide range of wooden play equipment available for all ages at several different spots.
Rope climbing frames, safari jeeps and the classic swing, Haddo puts the average play park to shame.
The more eagle-eyed will also be able to spot the rare and spectacularly coloured Waxcap fungi, which can be seen on the lawns and gardens in September and October.
We made our way back to the car just as the grounds were starting to get busy at lunchtime.
You could easily spend all day at Haddo, and factor in a tour of the house itself before enjoying a fine piece in the lovely tearoom.
There is also a visitor centre, and toilets are available in The Pheasantry and stable block.
As a mum, I believe the best kind of days are spent taking big bellyfuls of fresh air, when you are unaware of the hours slipping by.
Haddo certainly delivered on this front, and we can't wait for our next visit.
The park
Where: Haddo House and Country Park, Methlick, Ellon, Aberdeenshire AB41 7EQ
Toilets: Yes
Suitable for dogs: Yes, keep on a lead at certain points due to wildlife
Parking: Yes, plus overspill car park
Difficulty: Depends how many climbing frames you attempt!