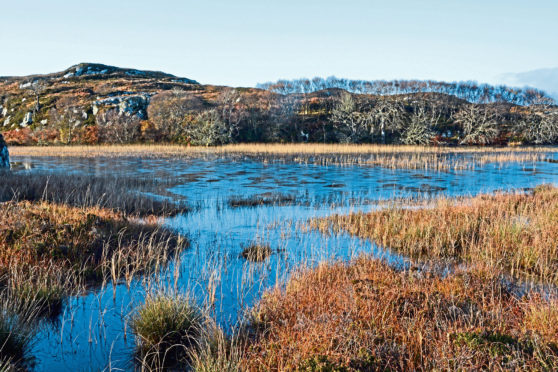 This is a circular walk starting and finishing in Drumbeg, Assynt, in a beautiful part of north-west Scotland.
I started out at the Drumbeg Viewpoint, which can be found at GR 120330 on the OS map no 15. There is a toilet adjacent, and food is available at Drumbeg Hotel, Drumbeg Store or Assynt Aromas tearoom (note that all of these are only open in summer).
Underfoot is a rough 4×4 track but with no appreciable gradient. This route is around four miles long, so allow a couple of hours or more to complete it.
As well as an ideal starting point for this walk, the viewpoint makes an excellent overnight stop with a campervan, which is what I did. It is worth stopping here simply to wake up to a spectacular view across Eddrachillis Bay towards Scourie and Handa Island to the north.
If you can tear yourself away from the view, leave the car park and turn left into the village. Pass the store and hotel, then once you reach the old school (now the village hall) on your left, look out for a small yellow building to the right. Now disused, this was once the meeting place for the Free Presbyterians. Now turn right on to the start of the peat road and pass Assynt Aromas. You could enjoy a cuppa now or return after the walk, the choice is yours.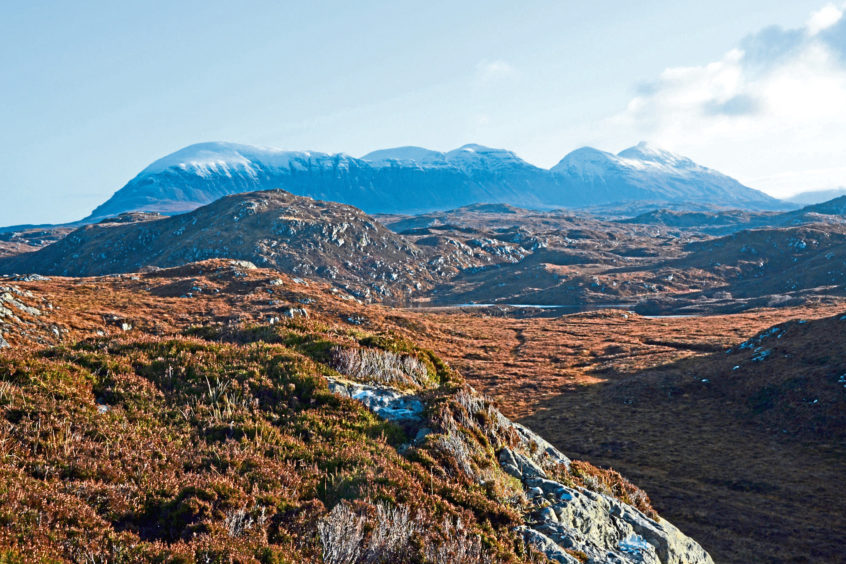 There are now some gates to negotiate, so leave these as you find them. If closed, you must close them behind you as you are entering common grazing. It is important that dogs are kept on a lead as livestock may be encountered. Just below Assynt Aromas you pass the eastern end of Drumbeg Loch with its wooden jetty and a Wheely boat. Since 2018, this wheelchair-accessible boat has enabled disabled anglers to fish the loch. 2018 marked the 25th anniversary of the much publicised buy-out of the estate by Assynt Crofters Trust.
Past the loch, the track rises slightly to give a superb view over Drumbeg and Eddrachillis bay. Now in what is known as "Cnoc and Loch" the colours around will mesmerise – from the bright greens of summer to the orange and yellows of autumn. Wildlife also abounds, with every chance of red deer being spotted.
Built over 150 years ago, these roads allowed the crofters and villagers to carry home peat dug from the moss. In those days, this was the most common – if not the only – fuel available. In the late 1800s and early 1900s, the Congested Districts Board funded improvements, the labour being provided by locals. This allowed easier access by horse and cart. No peat has been harvested here for some years, but old workings – although mostly grown over – can still be seen.
Just over a mile in, and after passing a small lochan on the left, a small cairn marks an indistinct path linking to the Culkein peat road. No more than a single-file path, it skirts a larger lochan to the right before joining the track.

Before leaving the Drumbeg road, I suggest a climb to a higher vantage point. The ridges of Spidean Coinich and Sail Gorm, which form part of Quinag, can be seen to the west. To the south, Suilven, Cul Mor and Stac Pollaidh rise majestically from their surroundings. Once on the Culkein road, continue northwards for just over a mile to reach the B869. A right turn here and a further half-mile or so on the tarred single-track road leads back to Drumbeg.
During the summer, ranger-led walks are available and would give a greater insight into this amazing landscape.
For more details, visit www.highlifehighland.com/rangers/upcoming-events
The walk
Route: Drumbeg-Culkein peat roads
Location: Start at the viewpoint, GR 120330 OS map no 15. The viewpoint is on the B869
Map Used: OS map no 15
Distance: 4.3 miles
Duration: 2 hours
Wildlife: Yes
Facilities: Food and toilet nearby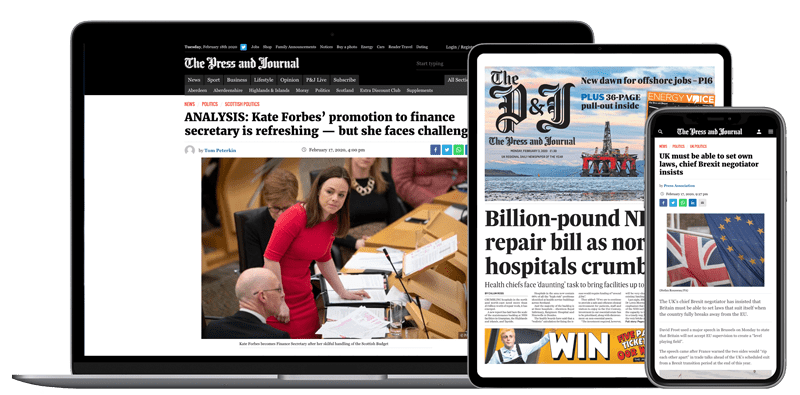 Help support quality local journalism … become a digital subscriber to The Press and Journal
For as little as £5.99 a month you can access all of our content, including Premium articles.
Subscribe