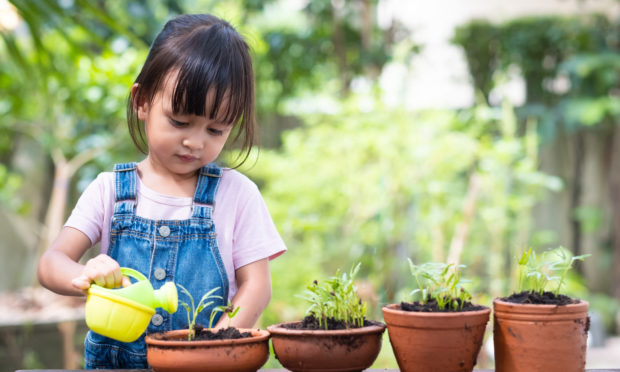 When the trampoline has lost its bounce and only the cat is interested in the contents of the sandpit, it's time to find something else for kids to do in the garden.
Such as, learn about gardening itself.
This week is National Children's Gardening Week, so to help youngsters dig for victory, here's a selection of books to get them started:
RHS Get Growing by Holly Farrell (Frances Lincoln, £14.99)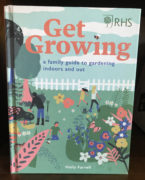 This easy-to-use family guide to gardening covers everything from how plants work to identifying plants, growing easy fruit and veg and getting children to take part in creating wildlife gardens.
There's ideas for art projects, tips on growing edible flowers and designing a herb garden.
If they are fascinated by wildlife, they can learn how to make a garden for minibeasts and birds, or create a pond in a bucket.
They'll probably need help from an adult to start them off, but the activities aren't difficult and should help them reconnect with nature.
The book strikes an excellent balance between education and fun.
I Ate Sunshine For Breakfast by Michael Holland and illustrated by Philip Giordano (Flying Eye Books, £14.99)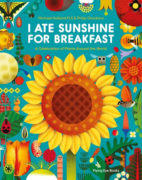 Expert ecologist and educator Michael Holland shares this brightly illustrated guide to plants around the world, enabling children to become more acquainted with their leafy neighbours and showing how plants help create everything from rubber to honey.
DIY projects for young gardeners include creating cornflour slime; exploring the effects of freezing conditions on deciduous and evergreen trees; upcycling using jars, bottles and tins as well as collecting seeds from the foods you eat; and how to make a power plant with a potato.
The Book Of Brilliant Bugs by Jess French (DK, £14.99)
This book is ideal for little ones  fascinated with creepy crawlies and who want to learn more about them.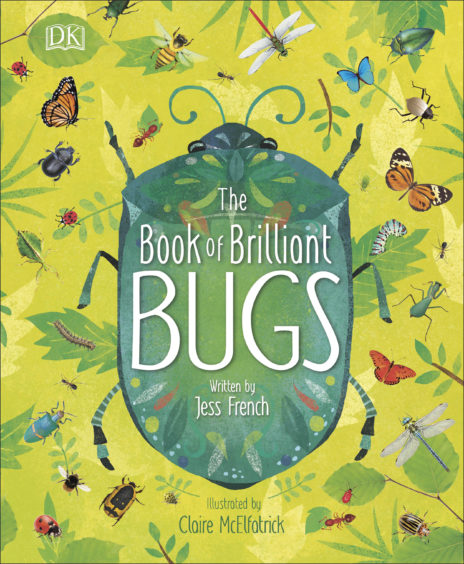 Featuring everything from honey bees to crickets, spiders to beetles, it explains how bugs are huge contributors to our planet and can survive almost anywhere.
In easy-to-understand language, French explores the crucial role bugs play at the start of the food chain, their importance as pollinators helping plants grow and looks at the predatory bugs which keep pests at bay.
Gardening With Emma by Emma Biggs (Storey Publishing, £14.99)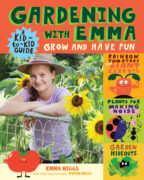 This fun guide is written by Emma Biggs, a 14-year-old gardening ace, and is aimed at eight to 12-year-olds.
With a little help from her dad, Steve, she offers simple projects from step-by-step bug catchers, to growing all your pizza ingredients.
Growing cool plants is a big focus of the book, featuring everything from species that tickle and make noise, to vegetables ranging from the tiniest to colossal.
Under Your Feet by Dr Jackie Stroud (DK in association with RHS, £9.99)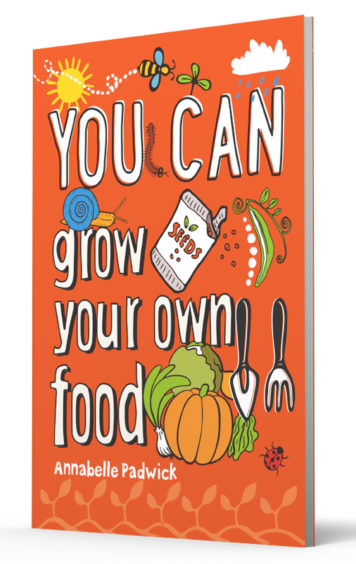 This book for slightly younger readers is awash with fantastic facts about soil, worms and other organisms, cleverly punctuated with illustrations in earthy shades, along with things your children didn't know about the secret world underground.
Ideal for budding young scientists.
You Can Grow Your Own Food by Annabelle Padwick (Collins, out June 11, £7.99)
The perfect go-to book for children who are curious about gardening, the book is packed with gardening projects and easy tips on how to grow fruit, veg and herbs outside and indoors.
It includes space to scribble and draw, so children can design their own gardens and keep track of their progress.
Visit: childrensgardeningweek.co.uk