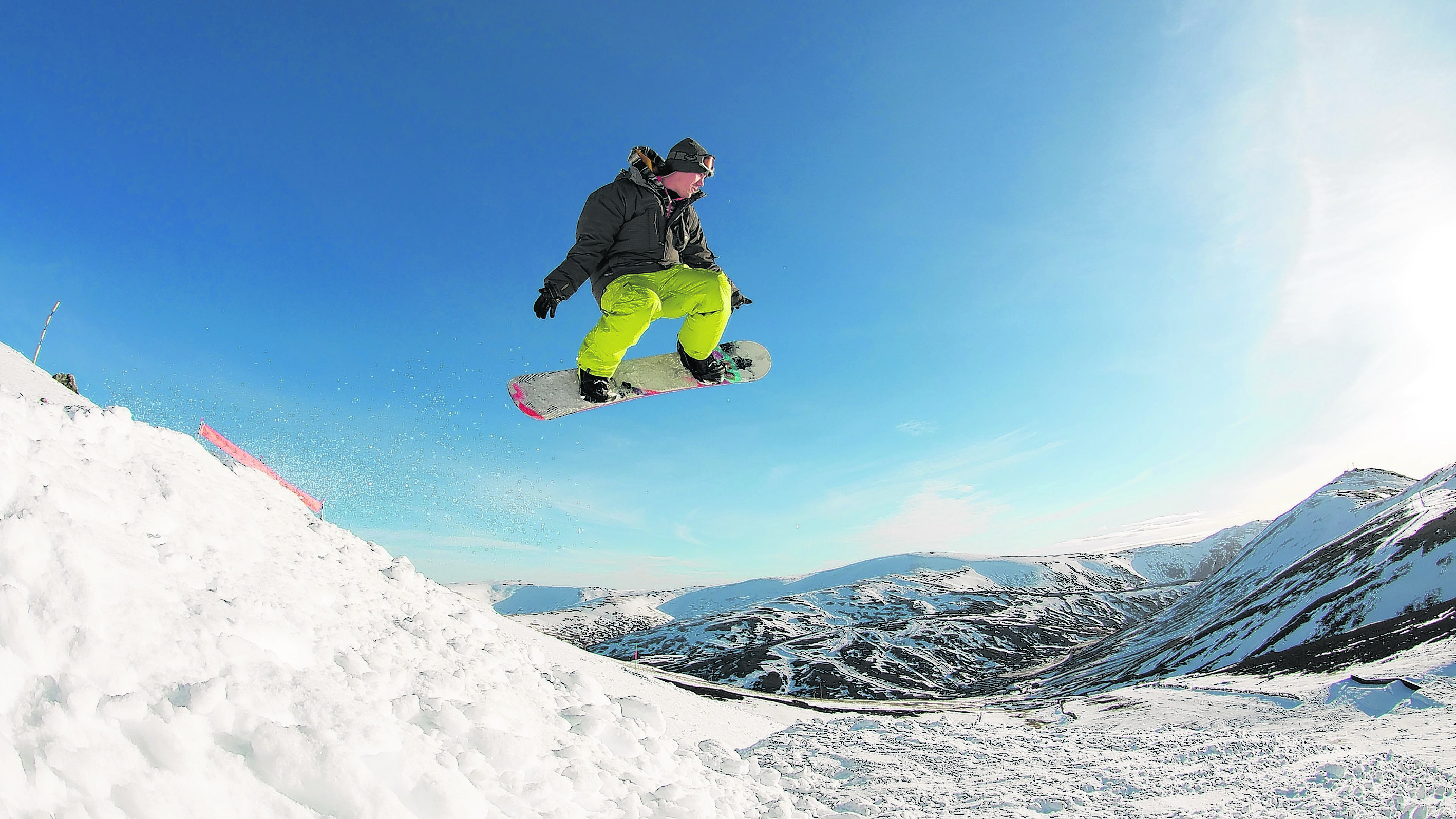 A guide to Scotland's five ski-ing and snowboarding resorts
There's no need to dig out your passport, euros or dollars if you want to go ski-ing this winter, as Scotland has five ski resorts and, with World Snow Day taking place on Sunday, January 18, there really is no time like the present to hit the slopes.
Between them, they can offer amazing cross-country, downhill and off-piste runs. The tough decision is deciding which resort to visit – CairnGorm Mountain, The Lecht, Nevis Range, Glenshee or Glencoe Mountain. Each offers something different, although all the resorts enjoy stunning views of beautiful mountain ranges, adrenalin-pumping runs, experienced and professional staff and, best of all, they are easy to get to.
All activities are dependent on weather conditions, so it's important you check on www.ski-scotland.com or call the mountain resort before you travel. Here's a short guide to each resort.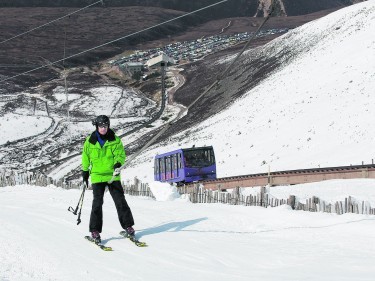 CAIRNGORM MOUNTAIN, CAIRNGORMS NATIONAL PARK
CairnGorm Mountain, located in the national park near Aviemore, is regarded as one of the most beautiful and challenging ski-ing areas in the UK. It featured this week on a new TV series, The Mountain, and snow junkies are encouraged to visit the resort throughout the rest of the winter season.
The resort has an altitude of 3,600ft and has 18.5 miles of pisted runs – including 12 green, 11 blue, nine red and three black runs – and 11 lifts to take skiers and snowboarders up the mountain, as well as the UK's highest mountain railway which takes all visitors up to 3,500ft. One-day lift passes are £34.50 for adults, with concessions available, plus passes ranging half to five days.
The Ptarmigan Restaurant and Bar offers fine local produce and stunning panoramic views, while the new Storehouse Restaurant at the bottom of the mountain caters for 150 snow lovers. Also new for this season is the Outfitters shop where visitors can pick up equipment, clothing, guide books and more. There's a Ski and Snowboard School with a four-star VisitScotland rating. Professional instructors offer group and private lessons suitable for total beginners and also those looking to improve their technique (instruction starts at £89 per person per day). There's no accommodation at the resort, but plenty at nearby Aviemore, Grantown, Inverness and within the Cairngorms National Park.
Contact: www.cairngormmountain.org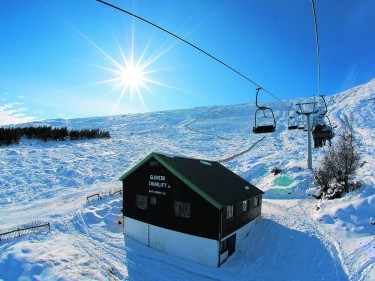 GLENCOE MOUNTAIN, THE HIGHLANDS
Glencoe Mountain is the UK's oldest ski resort and is located 13 miles from the village of Glencoe. The resort is ideally suited to more-experienced skiers and snowboarders and it is home to the UK's steepest black run. It does, however, have a large plateau area which is ideal for beginners and those looking to practise technique; you can even borrow a sledge for free and enjoy some old-fashioned fun. The mountain is in a large basin area that retains snow for longer than some of the other resorts, meaning that ski-ing and snowboarding are often available until April or May. The resort's highest altitude is 3,636ft and there are 12.5 miles of pisted runs, split into four green, six blue, seven red and two black runs. There's also an artificial slope at the base of the mountain.
During World Snow Day on Sunday, children will receive free chairlift passes and there will be a snowman building competition, igloo building workshops and sledging races. All activities take place from noon-3pm and there are prizes to be won.
There are two eateries – the fully licensed Lodge at the base, which serves home-cooked breakfasts, lunches and dinners daily, while the other is at the top of the mountain. Stay onsite in one of the resort's 10 Hobbit-style microlodges that sleep four people (£50 per lodge per night). Campervan and caravan hook-ups are available (£15 per pitch per night) with unlimited power and water, drying rooms and hot showers. Camping pitches are also available for the brave-hearted or for later in the ski-ing season.
Contact: www.glencoemountain.com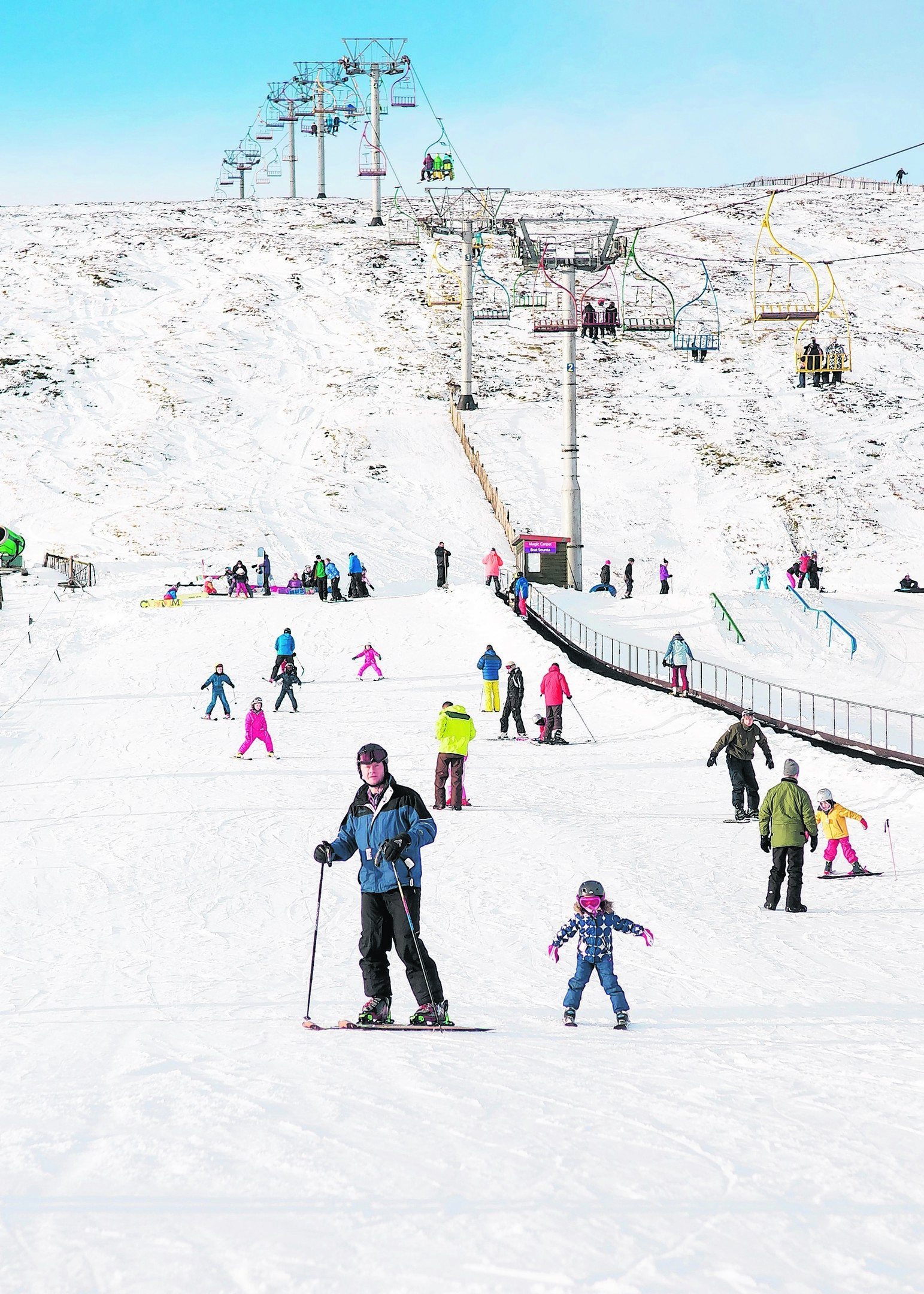 THE LECHT, CAIRNGORMS NATIONAL PARK
Located on the east side of the park, The Lecht is one of the smaller resorts but offers consistently good snow conditions, making it ideal for beginners, intermediate skiers and snowboarders. At its highest altitude of 2,600ft, The Lecht has 12.5 miles of pisted runs, including five green, nine blue, five red and one black run where you'll be able to use the slalom and timing poles. For those who like to freestyle ski and do snowboarding tricks, there are rails and jumps to play on. When conditions allow, the resort builds a half pipe out of snow for jumps, tricks and entertainment. Also on offer is snow tubing, which is great fun for kids and adults (£15 per hour per person, includes use of the mountain lifts). There are two restaurants within the lodge at the mountain base, plus an equipment shop and ski lodge. One-day lift passes are £29 per person with concessions available for limited routes, half-day passes, students and children.
Contact: www.lecht.co.uk
NEVIS RANGE, NEAR FORT WILLIAM
Visitors to the Nevis Range are in for a treat before they even pull on their skis as the car park is just above sea level, and all visitors then take the gondola part-way up the mountain to the snow sports area which is 2,150ft high and offers panoramic views across the mountains. Its highest point is 4,006ft above sea level, and there are 12.5miles of pisted runs which are made up of six greens runs, 13 blue runs, 11 red runs and five black runs – the most black runs of any Scottish ski resort. When the snow conditions are good enough, the team builds a terrain park with ramps, rails, jumps and trick areas for seasoned skiers and snowboarders to practise on. Nevis Range also is an access point for experienced skiers to go off piste and explore the Back Corries. Freeride clinics and Back Corrie workshops will run throughout the season for skiers who want to explore the off-piste areas.
Other snowsports available here include sledging, snowshoeing and an artificial ski slope throughout the year. A one-day lift pass for Nevis Range is £31 with concessions available plus half-day and five-day passes.
Contact: www.snowsports.nevisrange.co.uk
GLENSHEE, CAIRNGORMS NATIONAL PARK
Glenshee, which at the time of going to print didn't have quite enough snow for ski-ing, takes its name from the Gaelic, Glen of the Fairies, and it's certainly a magical experience taking to the slopes here. It's the largest ski resort in the UK and covers 2,000 acres with 25 miles of piste runs including eight green runs, 13 blue runs, 13 red
runs and two black runs. It has excellent facilities for total beginners, including equipment and clothing hire (from £17pp) and lessons with qualified instructors (group lessons from £22pp), all of which can be booked online. One-day lift passes are £30 for adults, with concessions available. The ski and snowboarding school will have beginners of all ages making tracks in the snow in no time at all, and for children there is sledging, snowman building and ice-cave building on offer. There are three eateries at the resort, one at the base and two on the mountain, perfect for enjoying a hot chocolate and a bite to eat part-way through your day. If one day of ski-ing or snowboarding isn't enough, you can make a weekend of a visit to Glenshee by taking your caravan or motorhome as there are hook-up spaces available.
On Sunday, January 18, children under 16 will have free access to the beginner's area and to the Baddoch chairlift. There will also be snow sculpture making and sledging.
Contact: www.ski-glenshee.co.uk
For more inspiration, tips and information on ski-ing and snowboarding holidays in Scotland,
go to www.ski-scotland.com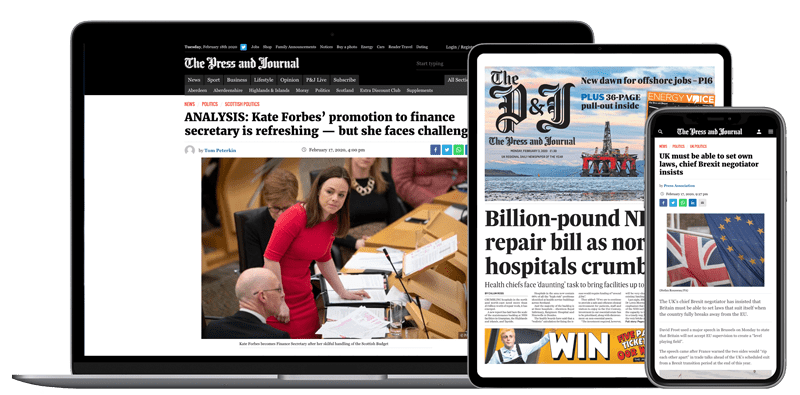 Help support quality local journalism … become a digital subscriber to The Press and Journal
For as little as £5.99 a month you can access all of our content, including Premium articles.
Subscribe