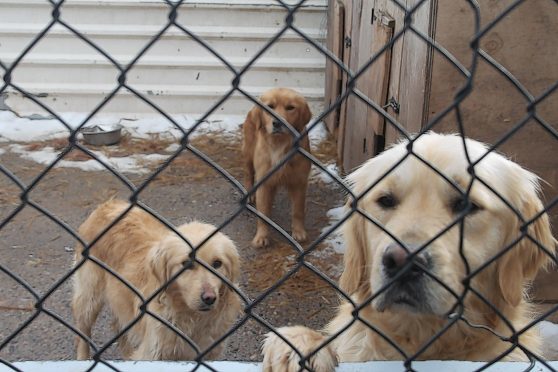 It is one of the more painful parts of being a vet, the upset of seeing families go through the agony of losing a pet.
One episode I remember with particular sorrow involved children who had been absolutely thrilled to get a puppy.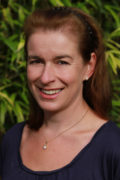 Sadly their joy turned very quickly to heartbreak.
The animal, bought from a suspect source, had been taken away from its mother too early. Left vulnerable to infection, tragically it died from a disease which could have been prevented, devastating the parents and children who had been thrilled to welcome a new arrival into their home only a few days earlier.
A cautionary tale that highlights why buying a puppy is a big deal.
If you are new to pet ownership, be prepared for the emotional and financial long-term investment that taking on a dog in your household will bring.  A decision that brings rewards, change and challenges in equal measure isn't one to be taken lightly.
I recommend to prospective owners that they should get pre-purchase advice from a veterinary professional ahead of taking on a new pet. These kinds of consultations offer the chance to ask questions about specific breeds and crossbreeds, find a pet that will fit with their lifestyle and access information on responsible sourcing and ownership. To give an example, a Bernese Mountain Dog has very different needs to a Yorkshire Terrier, and just because a particular breed looks cute or friendly won't necessarily mean it is the right fit for your family.
While it is positive to see that most of us do some research before taking on a pet, it's a huge concern that three in ten do nothing before making this life-changing commitment.  Sadly, vets see all too often the tragic consequences of people taking on pets without looking into reputable sources or first asking themselves if they can cater for their new addition's very specific health and welfare needs.
Recent awareness drives such as the Scottish Government's Buy a Puppy Safely campaign and the SSPCA's Say No to Puppy Dealers pledge have shone a new spotlight on the risks of getting a dog from a dubious source.  In a shocking case from close to home, two people were recently convicted of animal cruelty offences after breeding dogs in appalling conditions at a puppy farm near Fyvie.  Over 100 animals were removed from the site following a major SSPCA investigation, with the youngest puppy only a few days old.
When you buy a puppy from a disreputable breeder, there's a danger that you'll be taking on one who has been removed from its mother at a very young age and raised in appalling conditions that put profit over welfare.  They may be kept in small pens, with bitches used to produce multiple litters every year, and puppies often suffer from disease, other health problems, and poor socialisation, leading to heartache and financial costs for the new owners.
BVA's Scottish Branch is also warning owners about the risks of rehoming a dog from abroad.  Adverts for organisations that rehome European dogs are often only a couple of clicks away, but in reality so-called "Trojan" dogs often harbour unknown health histories, and may pose a risk to the native pet population if they bring in diseases which are either new to the UK or have been previously eradicated.
I've recently seen two families local to me taking on dogs from Romania and Spain. It is all too easy to think we are 'saving' these dogs but just don't realise the risk to our own local population of pets. While it may be a hard truth to take, we would always advise people to look at rehoming dogs who are already in the country; there are so many dogs in Scotland who deserve a loving home and who don't pose a potential health risk to themselves and the pets around them.
The realities of buying a puppy without research or responsible sourcing can be grim and upsetting, but the good news is that there are easy steps that owners can take to ensure that they are taking on a happy and healthy dog and feel well-equipped to meet its welfare needs.
First and foremost, I would advise finding an assured breeder or go to a recognised UK rehoming charity. A breeder should always allow you to visit the puppy before you take it home and see it interacting with its mother.  If in any doubt, don't be afraid to walk away.  It may be tough to do, but it's the only way to stop fuelling this terrible trade.
The RSPCA and Animal Welfare Foundation's Puppy Contract is also an indispensable resource to help buy a puppy responsibly and safely. Any breeder who refuses to comply with it should set alarm bells ringing.
Finally, vets will also be happy to help if you have any questions or concerns as you progress to pet ownership, from researching the right pet for you to providing tailored advice for keeping it in tiptop condition throughout its lifetime.  Good luck on your journey.
---
Kathleen Robertson is the Scottish Branch President of the British Veterinary Association and works as a locum vet in Moray and Inverness.