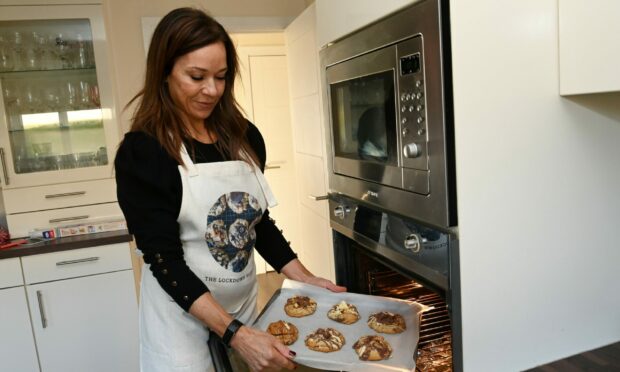 Pam Sainsbury is a force to be reckoned with.
The mum of two took life by the horns when she hit 40, and decided to do something every year which scared her.
From skydiving despite the fact she hates flying, to walking on fire and pushing her body to extremes after reaching the semi-final of Ninja Warrior UK, Pam believes that her self confessed "mid-life crisis" has changed her life for the better.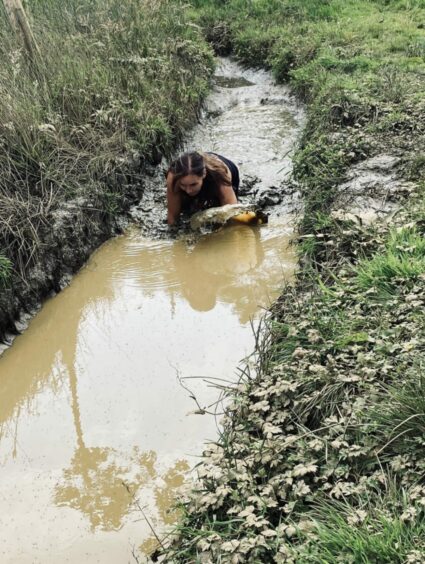 Determined to beat her "20 year old self", Pam can usually be found competing in gruelling events such as The Banchory Beast or Spartan, and prides herself on her love of obstacle racing.
But when Pam isn't flinging herself through freezing cold mud or pounding the pavements complete with her weighted vest, she can actually be found baking in her kitchen in Cults.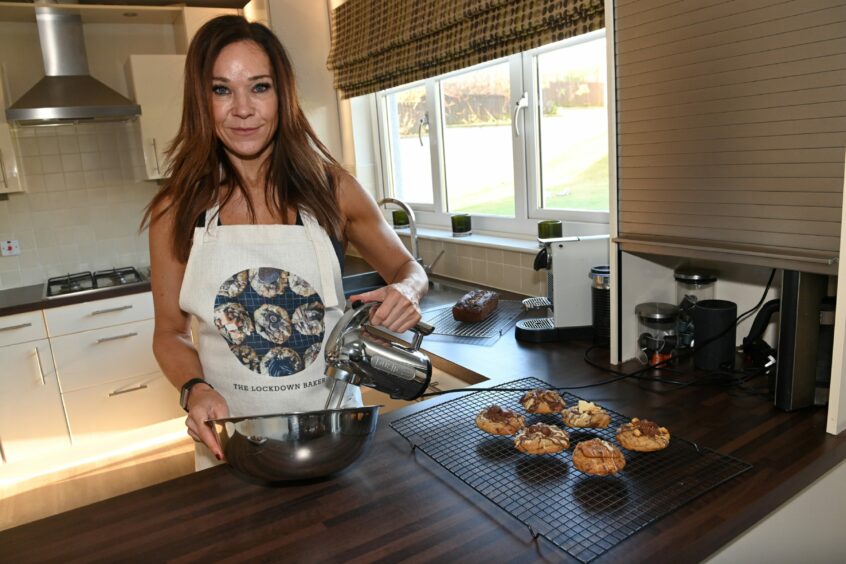 From delicious looking nine inch cookies to stuffed truffles and mouth watering brownies, Pam's talent has enabled her to launch her own business – The Lockdown Baker.
But fitness and fattening treats don't really seem to go hand in hand … do they?
Well aside from her firm belief of everything in moderation, Pam is also catering to the fitness industry after all.
Her protein bakes have proved a massive hit, and are the perfect snack for before or after a workout.
We caught up with Pam and found out why lockdown gave her the chance to branch out, and rediscover her identity.
"I was a stay at home mum for years, but I think sometimes you can lose your identity and your confidence as a mum," said Pam.
"I actually love pushing myself and that's where fitness comes in, I love obstacle racing and I always trained a lot.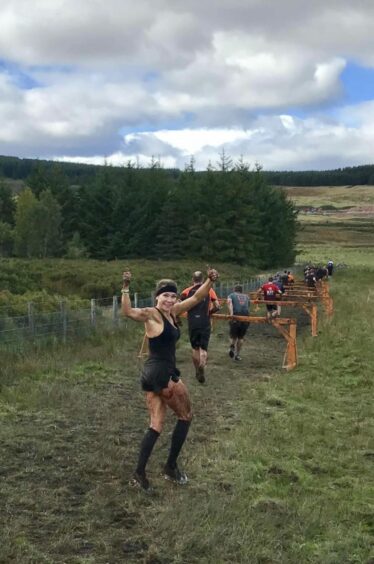 "But then lockdown hit and I couldn't get to the gym as easily. I found I had a lot more spare time.
"I needed something else, lockdown gave me the opportunity to re-evaluate my life."
Pam was no stranger to the kitchen, having worked at The Marcliffe as a pastry chef when she was a student.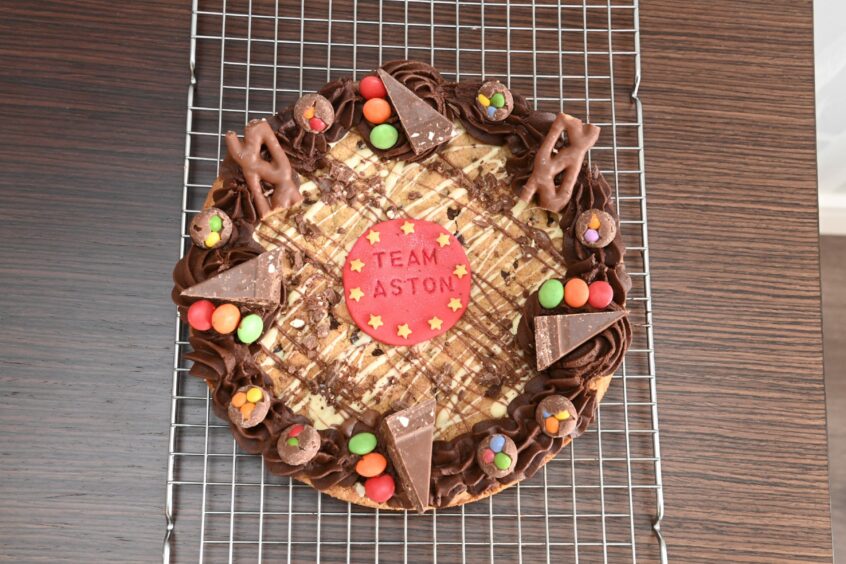 "I worked across all departments, but I really enjoyed working in pastry," said Pam.
"When I started baking during the first lockdown, it was stuff like scones and tray bakes. I was just giving it away for friends and family.
"When we were allowed to meet in gardens, the girls came round and I was talking about what I was going to do, like maybe be a PT.
"They said I should start promoting my baking, so I launched an Instagram page."
Pam how has hundreds of followers, with dozens of orders keeping her busy.
You can choose from loaded cookies, nine inch cookies, truffles, brownies and of course protein bakes.
"The protein bakes are a treat for someone in that it's high in protein, low in fat and has a reasonable amount of carbs," said Pam.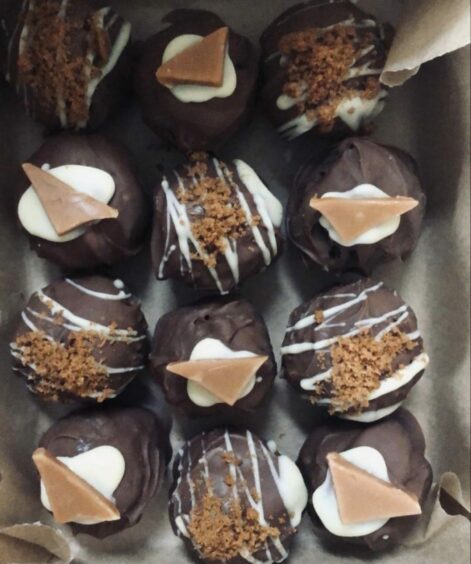 "They're good for pre and post workouts, I calculate all the macronutrients so you can fit it into your plan.
"The protein bread is also really popular, it's 154 calories a slice. I go to a few gyms where a lot of people buy from me.
"There wasn't really anywhere in Aberdeen where you could get protein bakes, it was all manufactured protein bars."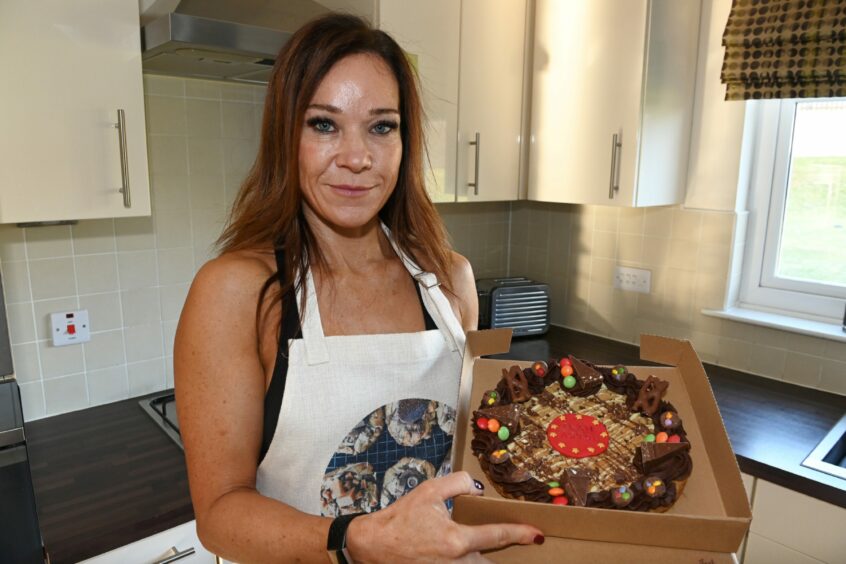 Pam enjoys experimenting with recipes and also gets inspiration online alongside her own experience, having done plenty of food plans as part of her fitness regime.
"The feedback has been fantastic, I get people who order from me every month by sending me a message on Instagram or Facebook," she said.
Pam is currently busy with Valentines orders, which will include treat boxes for two people.
She believes it has been quite a journey since she launched last year.
"When people first started to buy from me, I really doubted myself because I knew there were so many bakers out there," said Pam.
"I just thought people were buying from me because of my friends, but I started to get all these repeat customers.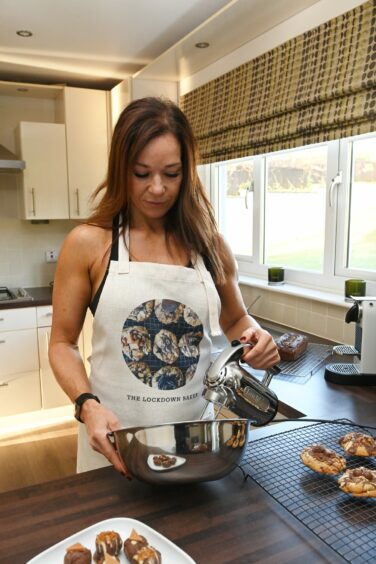 "I really had to push myself, and I couldn't believe the amazing feedback I was getting.
"It finally feels like I have found my identity again, it has been a real confidence booster."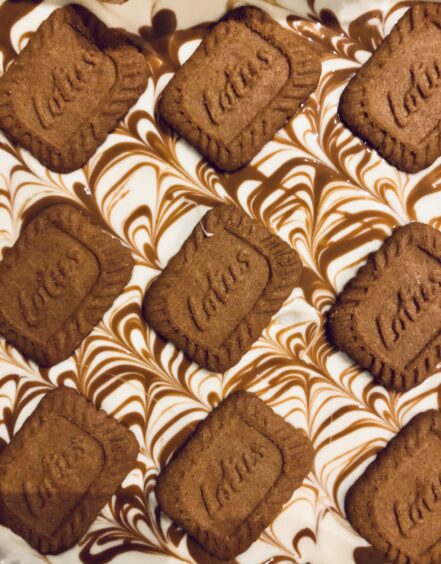 Having worked flat out at Christmas, Pam now juggles her day according to orders – either pulling long days of having that bit more flexibility.
"I learnt so much from The Marcliffe, Stewart Spence was absolutely great," said Pam.
"But I couldn't sit and make a cake for six hours. I love splattering chocolate, its the creativity.
"People are so appreciative as well. A lot of people who buy me from work in personal training, so they get the protein bakes. But they also get the goodies as well."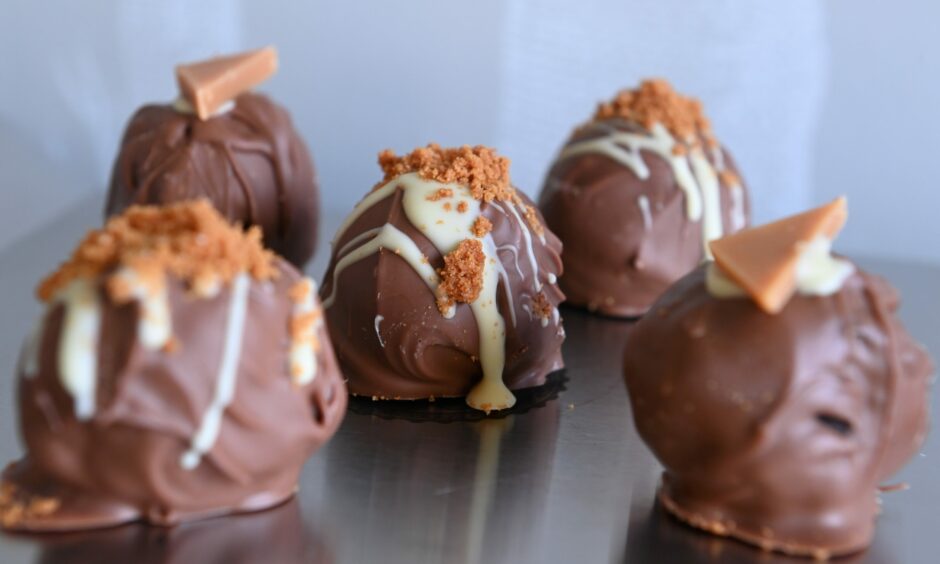 Pam can send her protein bakes in the post, but everything else must be collected from Cults, although she sometimes delivers locally.
Her products are also stocked at Duncano's in Westhill and The House Spa on Great Western Road.
Although Pam has no plans to expand the business just yet, never say never.
"I didn't think I would be where I am now, so I want keep going and maybe expand as my kids get older," she said.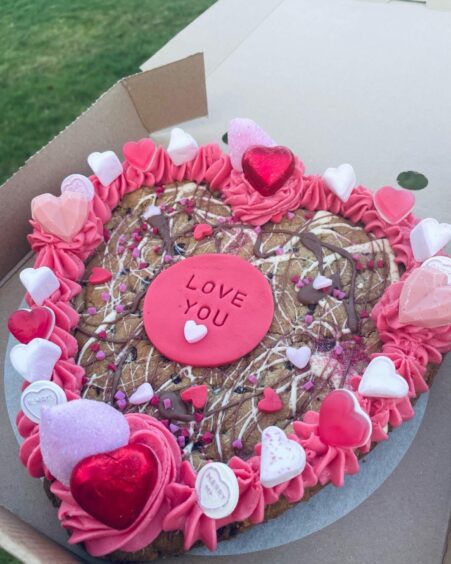 "All I know is that I love what I do.
"I'm quite proud of myself, I act as if I am quite outgoing but I think I am quite an unconfident person deep down.
"I have no regrets though, I don't intend to grow old gracefully."
You can find out more on Pam's Instagram at @the_lockdownbakerx or head to her Facebook page @TheLDB Aberdeen 
A round of questions with Pam Sainsbury
What three things would you take to a desert island?
My weighted vest, my trainers and a battle rope.
What is the best food and drink pairing?
Strawberries and champagne.
What can always be found in your kitchen cupboards?
Flour and Cadburys chocolate.
Name a dish that you have tried but wouldn't try again?
Steak and Kidney pie.
If you had to eat one dish for the rest of your life, what would it be?
Fillet steak, sweet potato fries and a salad. Probably something like rocket, parmesan and pine nuts.
Tell us a secret about the baking industry?
Always use chilled butter.