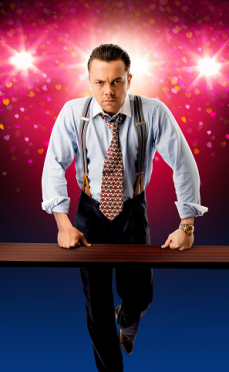 Confession time. I'm not a huge fan of American actor, Adam Sandler and wasn't blown away by the hit 1998 movie he starred in, The Wedding Singer.
I wasn't overly keen, therefore, to see the stage musical of the same name, adapted from the film, currently running at Eden Court Theatre.
But before the orchestra had struck the first note, I began to change my mind.
Rather than sit facing a pair of closed curtains, the open set was designed to look like an American drive-in movie theatre with a large screen showing trailers for 80s movies such as, Back to the Future, The Goonies, Weird Science and Rambo, all of which helped transport the audience back to that era.
The opening scene, a colourful, all action, all singing, all dancing number, It's Your Wedding Day, set the tone for what was to be a superb night of musical theatre from start to finish.
The plot is very easy to grasp. Wedding singer, Robbie Hart, played by established theatre and singing star, Jon Robyn, is performing at a wedding the day before his own wedding.
There he meets waitresses, Julia (Cassie Compton whose work includes appearances in Call the Midwife and X Factor) and Holly (Lucie Jones, who represented the UK in Eurovision this year).
Immediately there's a spark of attraction between Robbie and Julia, who is also planning her own wedding to Glen (Ray Quinn of X Factor fame). In this set of mixed doubles, Julia is sweet and kind while Glen has gone from being a nice boy to ruthless Wall Street love rat. Meanwhile Robbie's sex mad girlfriend Linda (Tara Verloop) has become bored with him and jilts him at the alter.
What follows is a classic love story, told in a very funny, often cheeky manner, with lots and lots of song and dance numbers used to tell the narrative.
The cast has a huge amount of theatre and musical heritage to call upon, and their acting skills allow the audience to believe there is genuine chemistry between them all.
Jon Robyn as Robbie and Cassie Compton were on stage for much for the show and both gave first class performances, with some of their duets, such as If I Told You, being beautifully sung.
As the ruthless Glen, Ray Quinn, put in a powerful performance with just the right level of menace to make you want to boo, while Lucie Jones as unlucky-in-love waitress, Holly, delivered a knock-out performance.
Special mention too must go to Scotland's own Barbara Rafferty (Rab C Nesbitt), who played Robbie's young-at-heart rapping granny. Given the lively performance she put in, must have access to a secret fountain of youth…
With a slick set, numerous scene changes, great lighting and a fabulous band playing live, this was a superb, feel good show.
While I've no desire to wear Dynasty-style dresses or neon leg warmers again, this is one aspect of the 80s I'd happily re-visit again thanks to this fantastic musical.
The Wedding Singer musical, can be seen at Eden Court Theatre, Inverness until Saturday, July 1.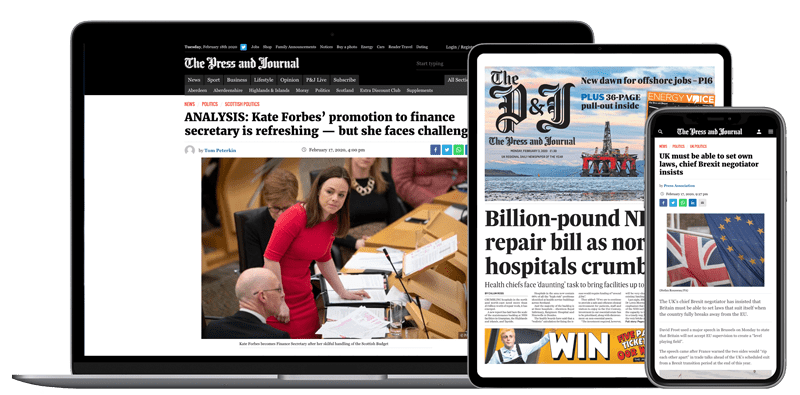 Help support quality local journalism … become a digital subscriber to The Press and Journal
For as little as £5.99 a month you can access all of our content, including Premium articles.
Subscribe