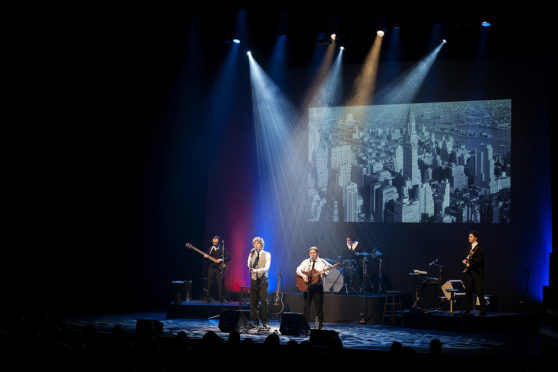 For the fourth night in succession I was in Eden Court reviewing a show.
Thoughts about theatre overload were blown away as soon as the band opened with, Sound of Silence, the classic Simon & Garfunkel hit from 1966.
Sam O'Hanlon took the role of Paul Simon and Charles Blyth performed as Art Garfunkel, supported by a superb three piece band: Leon Camfield on bass guitar, Mat Swales on drums and Will Tudckwell on electric guitar and keyboards.
The band played in front of a huge screen which, throughout the show, projected images of Paul and Simon's early years mixed with old photographs showing what was happening in the world, particularly America, at that time.
At times, images of everything from race riots and anti Vietnam war protests to The Flintstones, proved so watchable I almost forgot to look at the band.
Simon & Garfunkel's music provided the soundtrack to many lives.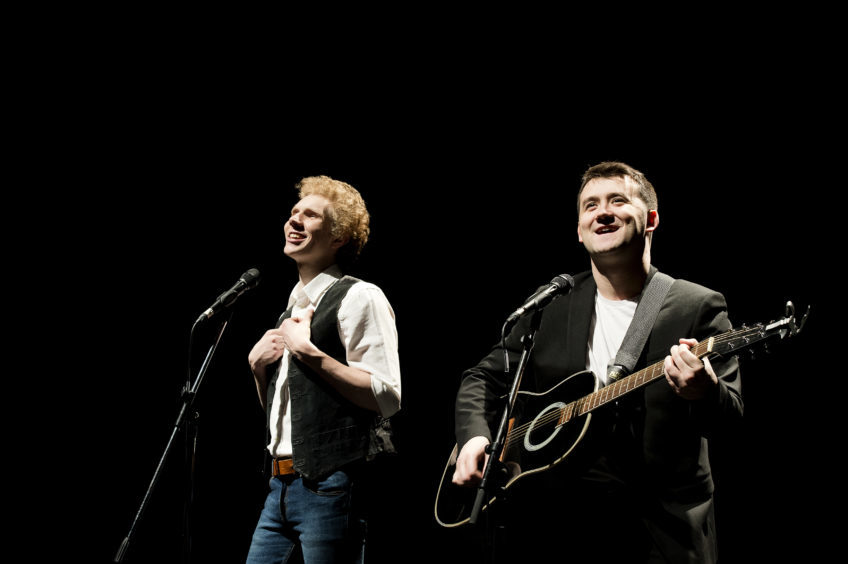 The show took the audience on a nostalgic trip down memory lane but also reminded us what a talented duo they were.
In between songs, we learned Paul and Art had grown up in the same area of New York, gone to the same schools and both were fascinated by music, particularly the music of the Everly Brothers who were their musical heroes.
Anecdotes and songs came thick and fast, including some less well known numbers. Jazz, folk, rock 'n' roll, ballads. Their music covered a raft of genres, but always featured beautiful harmonies.
I am a Rock; Homeward Bound, Scarborough Fair, A Hazy Shade of Winter, Cecelia, Baby Driver, The Only Living Boy in New York and a rocking version of Mrs Robinson, preceeded by a great clip from the comedy, The Graduate to name but a few.
Their album, Bridge over Troubled Water was the best-selling album in 1970, 71 and 72, but by then their rollercoaster friendship was stretched to the limit and they'd gone their separate ways.
The show ended, like all their shows, with a tribute to The Everly Brothers, with a great version of Bye By Love which brought the audience to their feet.
The returned to the stage to perform a moving version of, Bridge Over Troubled Water and The Boxer which brought another standing ovation.
An outstanding show and one not to be missed if it returns to the Highlands next year.
---
Susan Welsh saw, The Simon & Garfunkel Story at Eden Court Theatre, Inverness.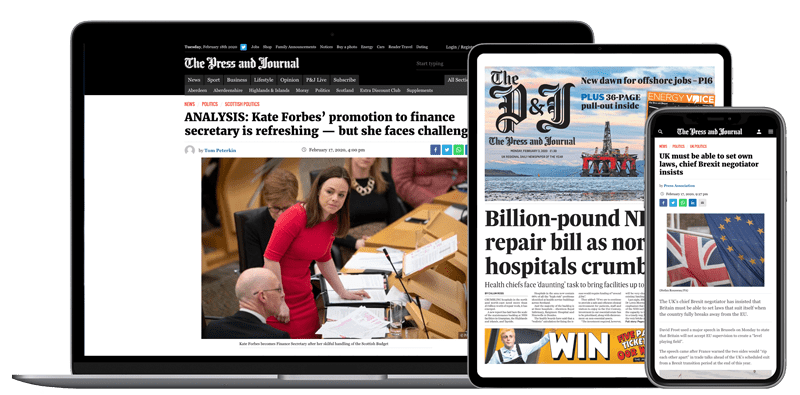 Help support quality local journalism … become a digital subscriber to The Press and Journal
For as little as £5.99 a month you can access all of our content, including Premium articles.
Subscribe