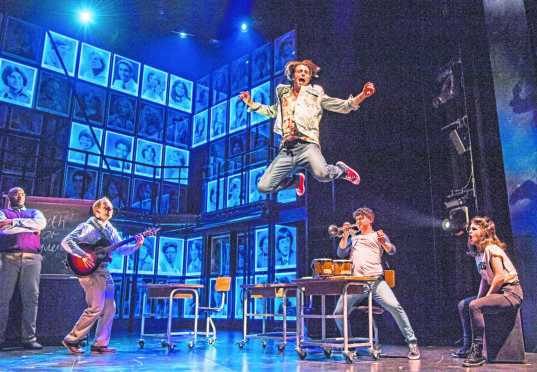 Stan Arnaud watched Fame the Musical at Eden Court Theatre, Inverness
There was a palpable buzz of excitement in the busy foyer of Eden Court Theatre, in Inverness, ahead of curtain-up on the first night of a week-long run of the hugely popular touring West End smash hit Fame the Musical.
And an excited, virtually full-house, audience was not disappointed as it was treated to a superb evening of high octane music, dance, fun and drama.
Based on the much-loved 1980 teen musical film, the stage show is currently on its 30th anniversary – and according to its billing "definitive" – tour.
The show's enduring popularity and appeal is evident in annual statistics included in the programme.  Last year alone, it attracted 433,155 theatre goers as it visited 98 venues and eight different countries.  Drilling down further, the figures suggest, it's not just the class of 1980-something that keeps coming back for more, with 39% of 2018's total audience watching it for the first time.
For those not in the know, described as "bittersweet but uplifting," the show follows the lives of a diverse group of fame-seeking young students at New York's High School for the Performing Arts, shining the spotlight on the highs, lows, romance and heartbreaks they encounter along the way.
Light-hearted and filled with laugh-out-loud moments in the main, it also touches on darker issues, including prejudice, identity, literacy, sexuality and substance abuse.
Cleverly directed and choreographed by Nick Winston, this production has a scattering of recognisable names among its 20-strong cast, including former Hollyoaks stalwart Jorgie Porter, as Iris, Any Dream Will Do TV talent show runner-up Keith Jack, in the role of Nick, and singer Mica Paris magnificently commanding as stage school head, Miss Sherman.
The show explodes onto stage in a burst of flashing lights, with instruments played live on stage and dancers in action all over the set, and seldom pauses for breath until the final number.
Clever props helping to set the various scenes include a rotating blackboard, that transforms into a ballet mirror, and battered high school lockers, desks and chairs that glide around the stage propelled by the cast members.
Among the stand-out songs are the scene-setting Hard Work and Mica Paris' wonderfully soulful rendition of These Are My Children.
And, of course, there's that unforgettable theme tune, with had the audience at the Empire Theatre on its feet by the end of the night.
Fame the Musical is at Eden Court until Saturday.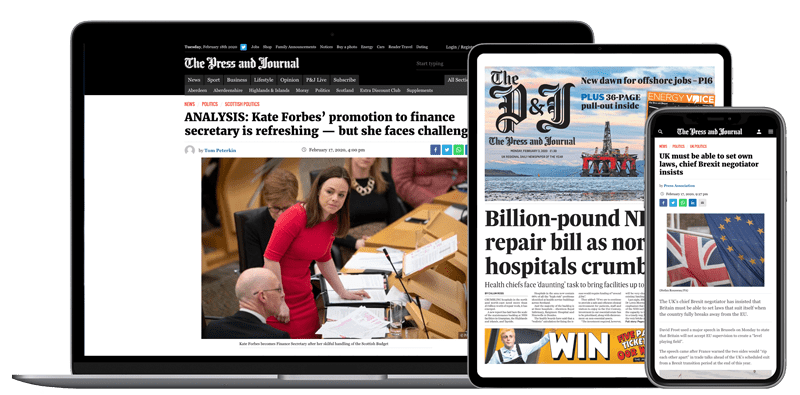 Help support quality local journalism … become a digital subscriber to The Press and Journal
For as little as £5.99 a month you can access all of our content, including Premium articles.
Subscribe