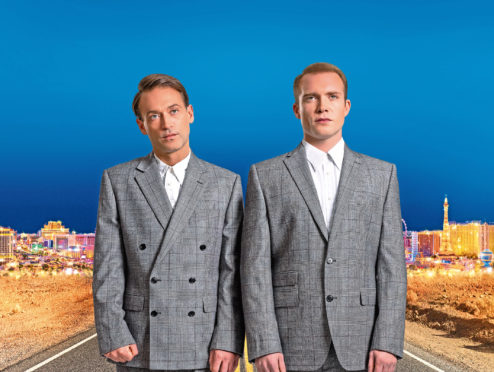 Last year marked the 30th anniversary of the American comedy-drama Rain Man.
Released in 1988, the Oscar-winning film won the hearts of viewers by portraying the tumultuous relationship between a selfish car dealer and his autistic brother.
It was the first time autism had been shown on the big screen, and helped individuals with the condition to become visible in society.
This week, Rain Man is coming to a theatre near you, as the much-loved storyline has been translated into a stage production, which hits His Majesty's Theatre in Aberdeen on April 1.
Starring as the self-centred Charlie Babbitt is former Hollyoaks actor Chris Fountain, who wasn't fazed by the big shoes he had to fill.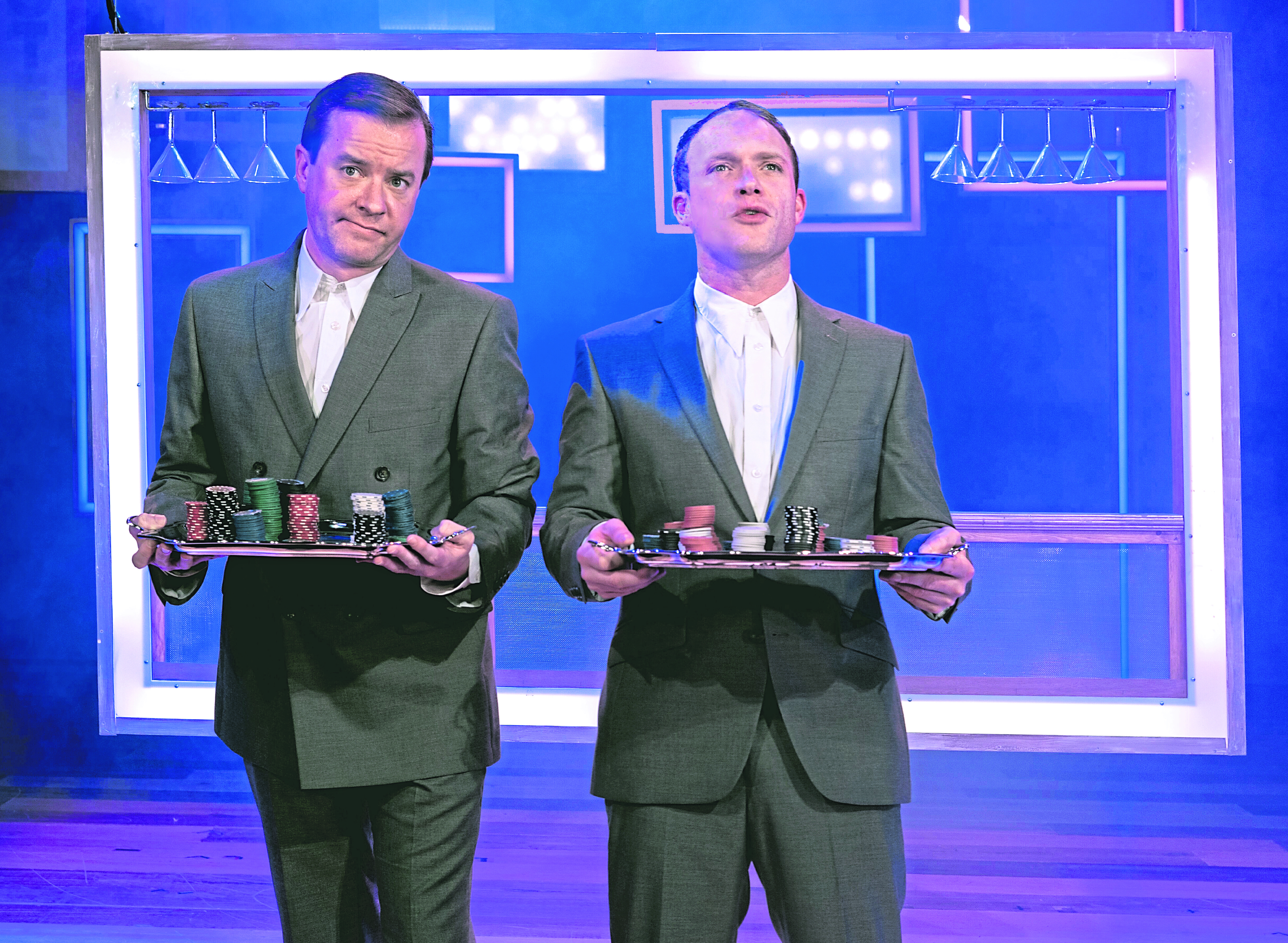 "Rain Man is one of my favourite films," said the 31-year-old.
"It features two great performances from Dustin Hoffman and Tom Cruise, so I was 100% interested as soon as I heard about the stage show version.
"Their performances are iconic, but it was the story that was the main draw for me.
"It's great to have the film as a reference; Tom Cruise portrayed Charlie absolutely magnificently, but I want to create my own version of him."
The plot follows the life of car dealer Charlie after the death of his estranged father.
Upon returning home to Cincinnati to tie up loose ends, he discovers he has an autistic older brother named Raymond and that his father's multi-million dollar fortune is being left to the mental institution in which Raymond lives.
Motivated by his father's money, Charlie checks Raymond out of the facility to live with him in Los Angeles and the brothers' cross-country trip changes both their lives.
"My character, Charlie, is not a nice person at the start of the show," said Chris.
"I don't like him and hopefully the audience won't either.
"At first all Charlie's interested in is trying to get half of the money, but as the show progresses, the two go on a journey and start to bond.
"I really relish the opportunity to play a character so different from myself.
"It's a test of your ability and it's a challenge, but by the end of the show you see Charlie in a different light.
"He really connects with Raymond in a way you don't think is possible at the start."
In comparison to watching a film on a flat TV screen, Chris is of the firm opinion that seeing a story play out live on stage brings a new element to the narrative.
"You can connect with certain things when you're watching a film in your house, but when you're in a theatre and you can hear the voices up close, you can see the emotion and the facial expressions, you really feel like you're a part of the story, rather than watching it through a piece of glass," Chris said.
"It was daunting to join a cast who had already toured together. In that respect, it was a bit like being the new kid at school.
"It would have been easy for Jonathan [O'Boyle, the director] to say, 'Mat [Horne] and Ed [Speleers] did this, you do it too.'
"But he hasn't. He's giving us freedom to put our own spin on things this time around, which is fantastic."
Chris is no stranger to touring. We might know his face from prime time soaps, but he started his career on the stage.
"My first ever job – I was 10 when I did it – was the UK tour of Les Misérables when it came to Bradford," Chris said.
"I did it for two months and when it finished I was inconsolable.
"I wanted to do it forever. Following that I did Oliver! then Les Mis again.
"But I got to a point where, in musical theatre, I was too young to play an adult and too old to play a child, so I started exploring TV.
"It's great to get back into theatre though, especially a touring show.
"Everyone knows you can go and see amazing shows, plays and musicals in London, but in regional theatres, you don't always get that.
"I think it is important for touring shows to continue so people outside the capital still have the opportunity to go and see really good theatre.
"Rain Man is a great example; audiences can expect a whirlwind of emotions – laughs, sadness and a heartwarming night out."
Rain Man is showing at His Majesty's Theatre in Aberdeen from April 1 to April 6. For tickets visit www.aberdeenperformingarts.com