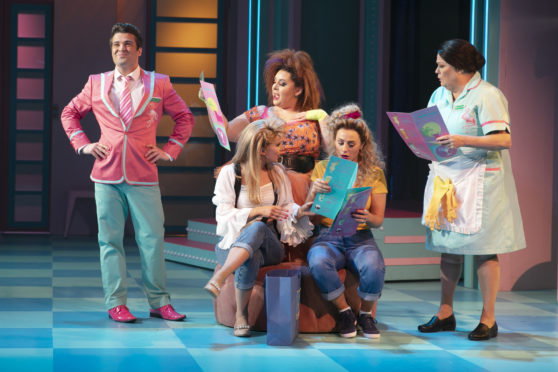 On the way into the Eden Court Theatre the audience had to contend with thunder, lightning and downpours, but once inside, they were transported to sunny Spain via the musical Club Tropicana.
The plot of the 1980s-set show is thinner than a tube of cut-price sun cream: bride jilts groom at the altar; both end up at the same shambolic hotel in Spain.
It's basically a summer panto for adults – with some characters you want to cheer and applaud – and others you'll want to boo.
As it is set in an era when equality was less to the fore, at times the risqué script and a couple of scenes made me slightly uncomfortable.
But overall I really enjoyed my brief Hotel Tropicana escape.
The main reason was because the cast were brilliant, presenting superb, athletic dance routines; fantastic vocals sung to a stage band, while they all demonstrated brilliant comedy timing.
Former X Factor winner Joe McElderry was superb as very funny hotel entertainer Garry and had the audience eating out of the palm of his hand.
But the star was Kate Robbins (Spitting Image and Dinnerladies) as Spanish maid Consuela.
Add to this a very funny blind date scene and much of the story being told through the songs that provided the backdrop to the 80s and you have a formula for a nostalgic, funny night out.
For me, stand outs were a twist on Buck's Fizz's Making Your Mind Up, and McElderry's version of Frankie Goes to Hollywood's Relax – superb stuff.
Club Tropicana The Musical is at Eden Court Theatre, Inverness until Saturday.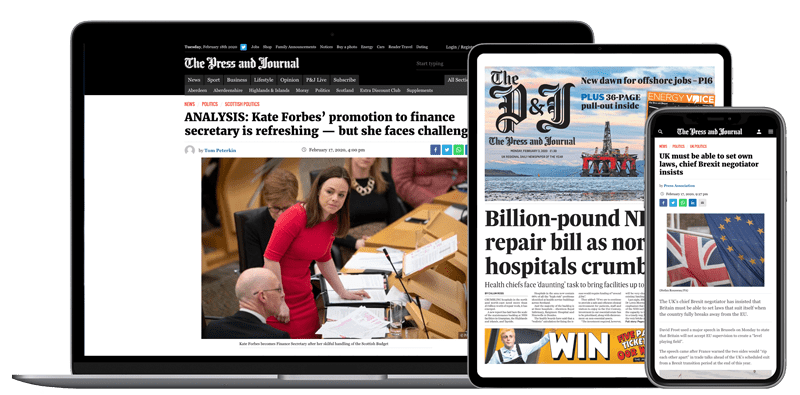 Help support quality local journalism … become a digital subscriber to The Press and Journal
For as little as £5.99 a month you can access all of our content, including Premium articles.
Subscribe