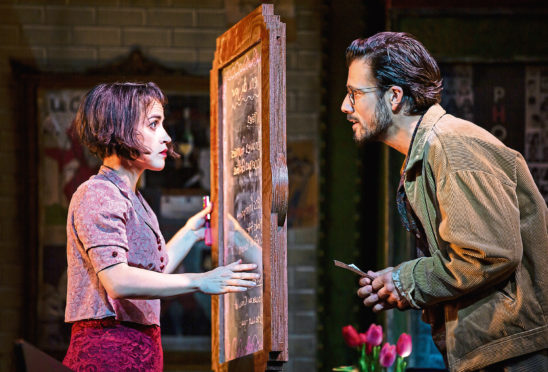 North audiences will be transported to 1990s Paris next week thanks to Amélie The Musical.
Based on the much-loved five-time Oscar-nominated film, the show, which has sold out regularly and is said to be a visual delight, stars French-Canadian stage and screen star Audrey Brisson as Amélie Poulain, and Danny Mac as Nino.
Amélie is the story of a young woman who lives quietly in the world, but loudly in her mind.
She secretly improvises small, but extraordinary acts of kindness that bring happiness to those around her.
But when a chance at love comes her way, Amélie realises that to find her own contentment, she'll have to risk everything and say what's in her heart.
Although times are hard for dreamers, Amélie is someone to believe in.
Danny, a theatre favourite who captured the nation's hearts after appearing on Strictly Come Dancing in 2016, plays introverted but extraordinary character Nino. He said: "It's a show with a very simple meaning that I think we can all relate to.
"It's about how we connect with people and the way in which we do so, which can affect all of us.
"You see that happen through one young lady's eyes.
"Seeing how she affects all the people around her is absolutely incredible."
Audrey, who takes the starring role in the production, which plays Eden Court, said: "You can sit on your sofa and watch the film, and you'll still be able to enjoy the beauty and be moved by it. But when you come to the show, you have real people singing for you, looking at you, talking to the audience. We invite you into the story.
"I think it's great to remind people that we are, as humans, all in this together.
"No matter how lonely you might feel, you've got someone next to you listening to that same story.
"When you're in an auditorium of people who will all experience the story differently because they have their own journeys, you've got a room filled with different interpretations of what it is to be human.
"I think that's quite potent and wonderful."
With music by Daniel Messé, lyrics by Nathan Tysen and Daniel Messé and book by Craig Lucas, this new musical adaptation is directed by Michael Fentiman.
He said: "I really hope audiences will be enchanted by our little Parisian Tale.
"We are led by the wonderful Audrey Brisson, who (I am sure you will agree) was born to play the role of Amélie.
"Amélie is a show about making connections, the simple acts of kindness that pull people closer, not further apart.
"In such divisive times, we all need a little piece of Amélie."
Amélie The Musical is at Eden Court Theatre, Inverness, from September 17-21. Contact: 01463 234 234.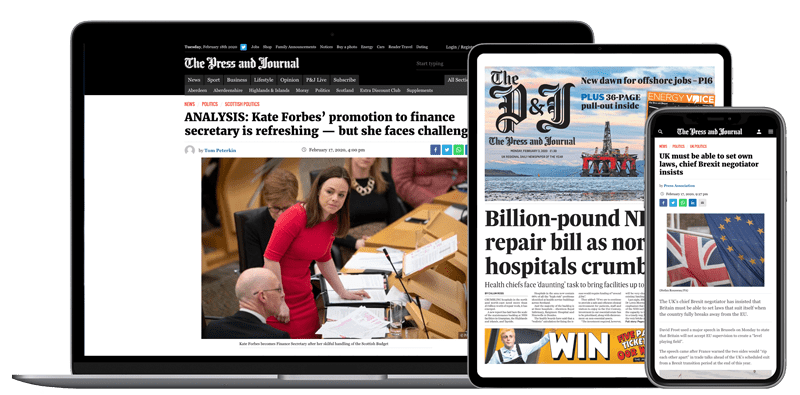 Help support quality local journalism … become a digital subscriber to The Press and Journal
For as little as £5.99 a month you can access all of our content, including Premium articles.
Subscribe