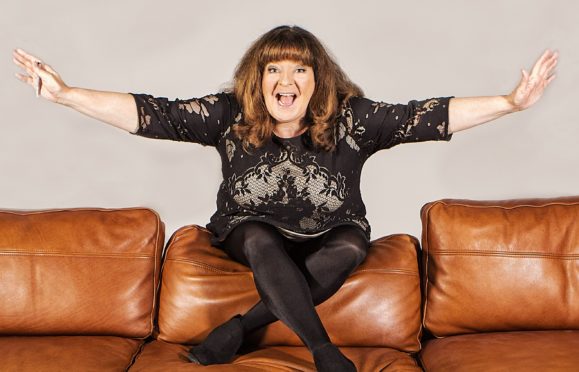 Stuart Findlay saw Janey Godley: Beyond the Fringe at Eden Court's One Touch Theatre in Inverness.
Janey Godley makes a point of telling her audience they're in the wrong place if they're easily offended.
A few minutes in with a dozen unrepeatables under her belt, you can see why.
The good news for this Eden Court crowd was that she very rarely missed the mark during an excellent performance.
Unashamedly political, Janey told the sold-out crowd you didn't need to support Scottish independence to enjoy the show. She just probably wouldn't be your pal.
She's right, to an extent. But if you believe Boris is doing a good job, he'll deliver Brexit and all is rosy in the UK's garden, probably best you sit this one out.
The voiceovers that have brought her acclaim and millions of hits from across the world made up a large chunk of her show.
The material was mostly fresh and provided a steady stream of laughs.
Boris Johnson, Theresa May, Donald Trump and Ross Thomson were among those who got a hefty kicking but some of her best ones came when she left politics alone.
The same can be said of her material outside of the voiceovers.
Describing herself as an "overfriendly cleaner who just wandered in", she's been working on her craft for more than 30 years and it shows.
There's vulgarity and aggression but most of her stories have a certain charm to them and almost all of them had the audience holding their sides.
Her response to online trolls is particularly impressive, if not necessarily a strategy you would recommend.
She fires back with both barrels and she gave the same impression on stage, at one point goading a would-be heckler to have another crack.
The silence that followed almost disappointed her, but as she embarks on a tour of Scotland she'll no doubt have an opportunity to unload a few one-liners on anyone that dares to take a pop.
Janey Godley is performing at Aberdeen's Tivoli Theatre tonight.