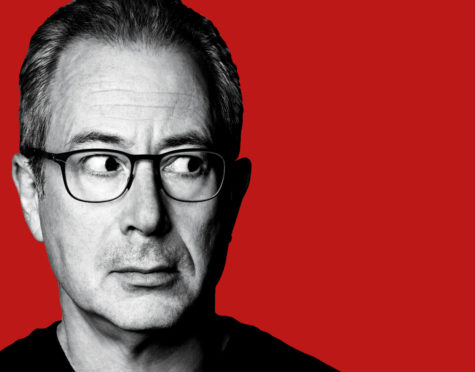 Sarah Bruce saw Ben Elton at Eden Court, Inverness.
Wow. What a lot of words.
In that sense, nothing has changed with Ben Elton's act. It's like a machine gun of opinions – on getting older, modern music, mobile phones, the menopause.
And, as he promised early on, very little Brexit, although plenty other politics. Spoiler alert: he's not keen on the current ruling crop.
Elton is back, at 60, with a new script. As he said himself, he used to be an angry young man – and now he's an angry old one.
And just because he's in an M&S polo shirt, it doesn't mean the urgency has gone.
Even the opening music tells a story – Bowie, Slade, T Rex. We'll talk about the exit music later.
Elton made good use of the rather stern recorded message about mobile phones to open his act, and by the end of the first half my face was sore with laughing.
It's hard to explain: if I tell you he ranted on about being old, the Tories and tattoos, it sounds cliched.
But it wasn't – and he also threw in OAPs doing the Hokey Cokey to one of Kanye West's less family-friendly tracks and proffered a theory as to why sex shops are the winners as the high street dies. And swore. A lot.
The premise was "I don't get what I got" – in other words, even Ben Elton isn't sure about what he thinks any more. So what hope do the rest of us have?
The show was brilliant – and Elton got a standing ovation for his efforts and seemed genuinely touched by it.
And then his mainly-more-than-middle-aged audience (present company excepted) filed out, with a chuckle, to possibly the rudest song I have ever heard.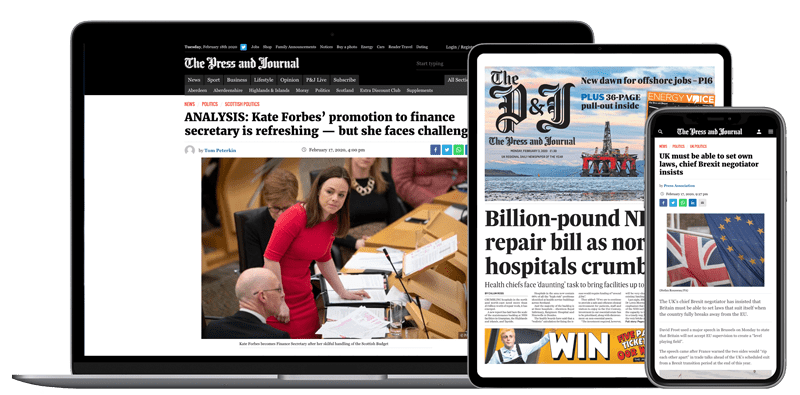 Help support quality local journalism … become a digital subscriber to The Press and Journal
For as little as £5.99 a month you can access all of our content, including Premium articles.
Subscribe