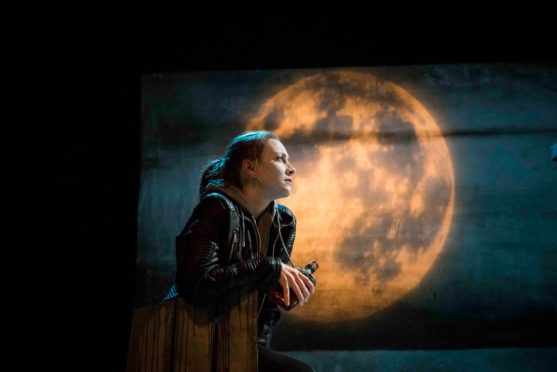 Susan Welsh saw The Stornoway Way at Inverness's Eden Court Theatre.
Having had its world premiere at An Lanntair on the Isle of Lewis, Dogstar Theatre Company's latest production, The Stornoway Way, made its way to Inverness where it went down a storm with the audience.
The play is an adaptation of Kevin MacNeil's novel; a romantic tragi-comedy which tells the story of struggling musician, Roman Stornoway, played by Naomi Stirrat, and his relationships with women, island life and alcohol.
Spliced through with half a dozen musical numbers performed by members of the talented three strong cast, it had a great mixture of songs, old jokes and stories told in both English and Gaelic.
Rachel Kennedy and Chloe-Ann Taylor showed great skill by each playing several different characters, who at times, stepped out of character to interact with the audience.
At its heart lies a story about escape.
Roman and his girlfriend Eilidh (Kennedy) can't wait to escape from what they think are boring, island lives.
Roman, an underachieving charmer, uses 'chicken'  – his term for whisky – to escape reality.
But as Eilidh points out, it's not the 15th drink he takes that causes problems, it's the first one.
With her help they manage to 'escape' to Edinburgh where she's organised time in a recording studio for him.
But although he's left Lewis, his desire for strong drink remains which eventually leads to them sleeping rough.
After meeting a mysterious Hungarian student Eva (Taylor) things start to unravel in Roman's life resulting in tragic consequences which make for uncomfortable viewing.
But even at its darkest point, black humour bubbles underneath.
A bittersweet story where you can't help but like Roman, but feel you'd like to knock some sense into him too, it's one which sadly, many people will be able to relate to.
Directed by Inverness-born Matthew Zajac who recently toured Scotland for the sixth time with his play the phenomenally successful work, The Tailor of Inverness, the play puts life for some in the Western Isles in the spotlight in a brutally honest, but often amusing way.
The Stornoway Way can be seen at Latheron Hall, Latheron on Tuesday, October 29 and Reay Village Hall on Wednesday, October 30.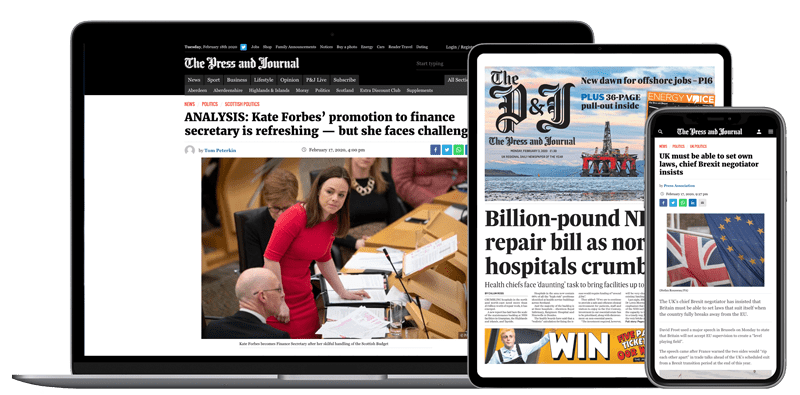 Help support quality local journalism … become a digital subscriber to The Press and Journal
For as little as £5.99 a month you can access all of our content, including Premium articles.
Subscribe