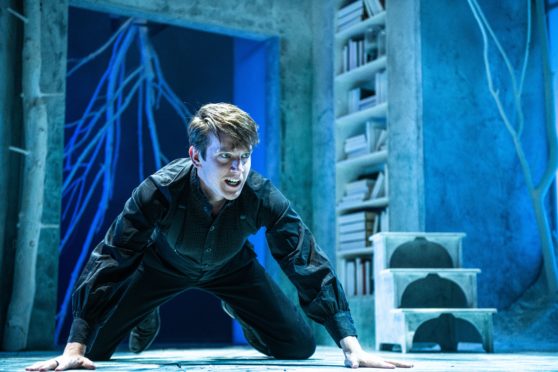 The real-life tale behind the creation of Frankenstein is almost as well known as the story itself.
Author Mary Shelley put pen to paper at the age of 18, with the aim of winning a wager with her husband Percy Bysshe Shelley and Lord Byron to see who could write the best horror story.
Happily she won, and the novel was published two years later in 1818.
Now, more than 200 years later, her name is still widely known, and she is credited with creating the first true work of science-fiction.
But few Frankenstein fans know anything more about its young, female author.
"Every version I've seen of Frankenstein becomes about Victor Frankenstein and the creature so you have these two very iconic male protagonists," said Rona Munro, a Scottish playwright who has reimagined the tale for modern audiences.
"It's been done as a metaphor for fathers and sons, and everyone talks about Prometheus and the patriarchal God, Adam the man… but the thing that seems to get completely obliterated is that this came from the mind of an 18-year-old woman, and a very intelligent and talented one at that.
"She's become completely invisible in the narrative of Frankenstein and even when she is credited with its creation it's almost as if she did it organically or spontaneously, as she didn't know what she was doing and it was just a mad dream.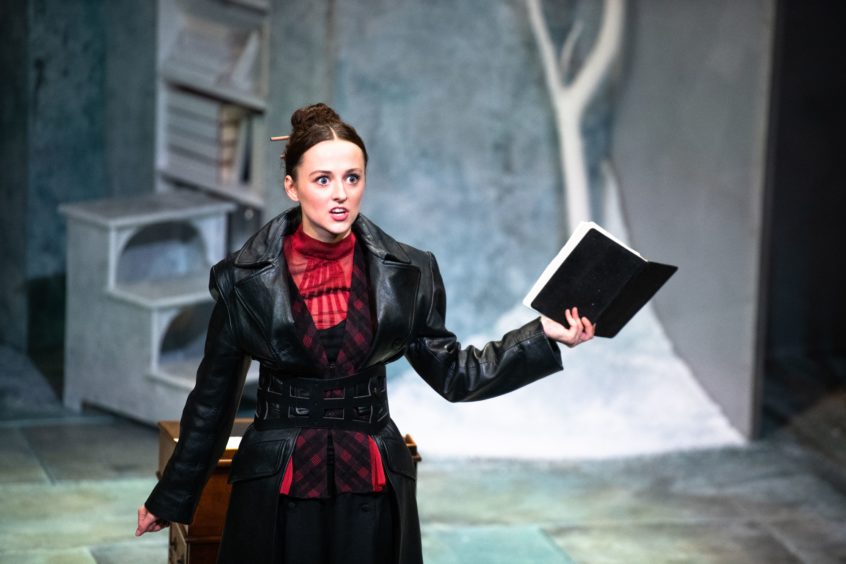 "As a writer, when you look at the book you go: 'That is a very solid piece of storytelling by someone who is really skilled in structuring the narrative and putting it all together'.
"That's not to say it isn't without its faults, but when you think it was written by someone who was 18 in the 1800s it's extraordinary.
"I just wanted to make that visible because I don't think it usually is."
So Rona set about creating her own stage version of the classic story, this time putting Mary Shelley front and centre.
In a twist, she employs Mary – who is depicted as a young writer – almost as a narrator, who is working out how to tell the story which came about through a contest to write a horror tale.
"She's a character in the play really," said Rona.
"If I said she was a narrator it would give the impression that it's about storytelling but it's a much more active role than that.
"The book is all her voice, when you think about it.
"I've just put that voice on stage with her as a character so you see the story but you also see some of the emotional journey she went through to create it."
The show arrives at Aberdeen's His Majesty's Theatre early next week, before a stint at Eden Court in Inverness from February 17.
With a full cast and immersive set-design, Rona hopes her take on the spine-tingling classic will get under the skin of audience members.
"What I can tell you is that it won't be what people expect," she said.
"After James Whale did the film in the 1930s with Boris Karloff, the monster became this kind of sewn-together creature with bolts in his neck.
"But if you read the description in the book there's no mention of him being sewn together and there's no description for how Frankenstein assembles the monster," Rona added.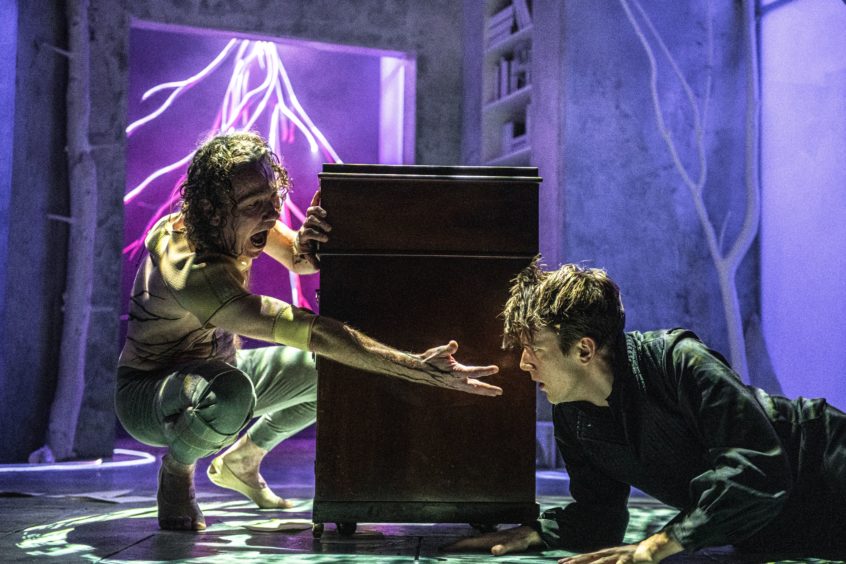 "It suggests something much more chemical, almost as if he was boiling corpses down and reassembling the body matter.
"Our monster is not going to be sewn together from bits of people, he's not going to have a bolt in his neck and he's not going to be animated through lightning.
"He'll look utterly terrifying but he won't look like you expect."
Frankenstein might be a timeless tale of horror, but Rona hopes her stage version will also appeal to a younger audience.
"I think there is something in the story, because it was written by a young woman, an adolescent, that young people get, it really speaks to them," she said.
Rona herself is one of Scotland's most prolific playwrights, having written works including The James Plays – about the Stewart kings – staged to critical and audience acclaim by the National Theatre of Scotland.
Her television work includes being the only writer to have written episodes for both the classic and new Doctor Who series.
Frankenstein, meanwhile, is billed as part of His Majesty's Monsters and Murder series, which includes Dial M For Murder and A Monster Calls.
See the show at HMT from February 4 to 8 and at Eden Court in Inverness from February 17 to 22. For tickets, see www.frankenstein-play.com