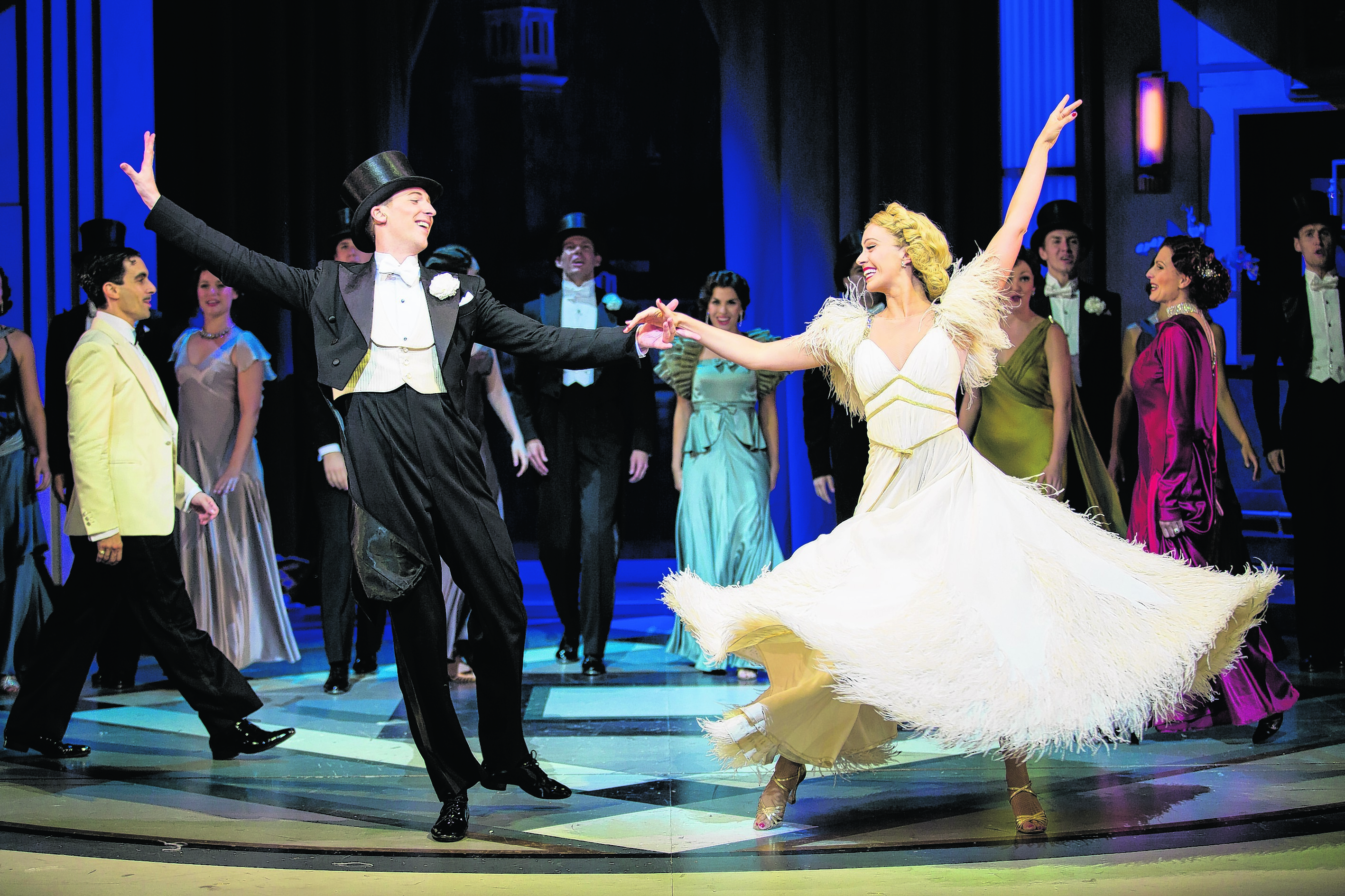 Stepping into Fred Astaire's tap dancing shoes is a dream come true for Alan Burkitt. Andrew Youngson reports
Being the understudy must be a fairly thankless task at times, but for Alan Burkitt, it paved the way for stepping into the spotlight full-time.
As understudy for the role of Jerry Travers in the London stage adaptation of Top Hat, Alan had a few opportunities
to show his stuff in the odd matinee. But it was when leading man Gavin Lee took over from Strictly Come Dancing star Tom Chambers, that Alan's moment to shine truly came.
On Gavin's opening night, the seasoned performer wasn't able to take to the stage, opening the door for Alan.
"He was struggling with his voice and so it was arranged that I would do the matinee and he would come back and do the evening. But in the end there was no way he could do it, so I had to," Alan explained.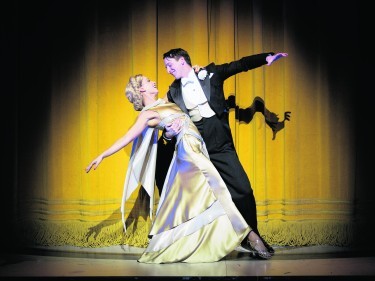 And so all the reviews the next morning glowed about Alan's performance – a positive outcome to an unfortunate event.
"It was nerve-wracking because this was my chance and I didn't want to mess it up. But it was nice exposure for me," he admitted.
Come the UK tour of the Olivier-award-winning production, the 32-year-old was the natural choice to take the reigns for
the role of Jerry – the tap-dancing lothario made famous by Fred Astaire in the 1935 motion picture.
Since stepping out from the shadows, Alan has delighted at being able to make the role his own. When crafting his own version, Alan didn't intentionally look to Fred's performance, but he notes that having been a fan of Astaire since a child, some of his moves and character might have filtered through.
"Fred is my absolute idol. I love his ease and grace, and everyone when I was younger used to call me a mini Fred Astaire because I'm quite floaty on stage," he said.
"In fact, his daughter came to see the show when we were in Wimbledon. I was speaking to her and her husband after, and they said I had the best feet they had seen since her father. So there you go – I'll take that."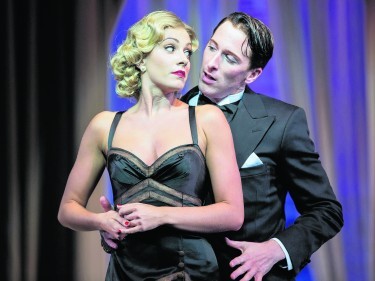 But Alan can't take all the credit, he hastened to add. Just as Fred had Ginger, so much of what makes Top Hat's stage adaptation great is the chemistry between Alan and his leading lady, Charlotte Gooch. In the opposing role, Dale Tremont, Charlotte has also joined the tour from a run in London where her performance was similarly met with wide acclaim.
"It's so easy," said Alan about performing with Charlotte.
"We're quite similar in the way we move, so it, I don't know, it's one of the rare times you get a partner and it feels like a jigsaw puzzle. It all fits together. There's never anything that doesn't work, and we seem to complement each other very well. A marriage made in heaven."
His favourite numbers to perform in are the solo number No Strings, which shows off his considerable tap-dancing ability, and then the famous Cheek to Cheek dance routine. The iconic scene has been translated directly from the silver screen, with Alan the spit of Astaire in his top hat and tails, and Charlotte the very image of Rogers in her floaty feather dress.
It might look every bit as elegant, but the reality on stage can be slightly different.
"Charlotte moults a lot, just as the dress did in the film. And last night my hands were quite sweaty and so the feathers were getting stuck to them. I ended up looking like a chicken as well," Alan laughed.
"The suits are so stunning because they've all been made especially for us. But they're extremely hot – these three-piece, wool suits. I was double the size I am now before I started the show. It's great, I can eat whatever I want on tour."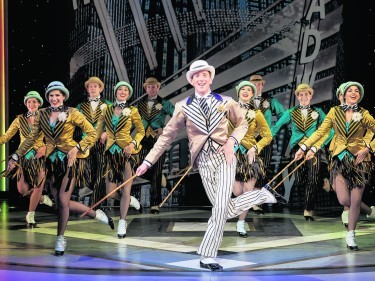 That's probably just as well because, having been raised by a Scottish mother, during his stint in Aberdeen he is likely to get a hankering for the square sausage and Scotch pies he was brought up eating.
Joking aside, Alan finds that the biggest challenge of taking on such a taxing role in such a large touring production is looking after himself. That level of tap dancing can play havoc with your legs, he said, noting that all the dancers have ice baths after most performances to keep lactic acid at bay.
But as the tour goes on, he's learning how to keep himself in top form, ready to leap on to the stage afresh each day.
"I'm finding my ease in the show, and relaxing and finding a pace to it. Otherwise you will wear yourself out and tap like a bull in a China shop," he said.
"I hate seeing when tap dancers seem forced. And that was the great thing about Fred – he practiced those routines to within an inch of their lives, but it always looked like it was the first time he had ever done them. They were so off-the-cuff and relaxed, and that's the kind of thing that I aim to do. To keep it looking natural."
Top Hat will be at HM Theatre, Aberdeen, from Tuesday, September 23 to Saturday, October 4. Tickets are available from www.aberdeenperformingarts.com or by calling 01224 641122.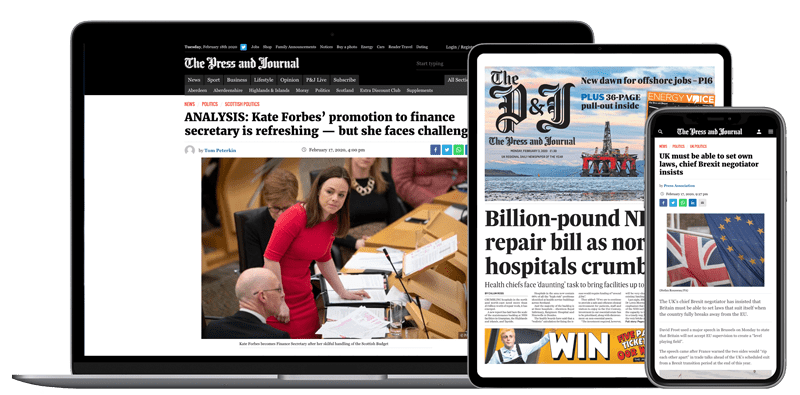 Help support quality local journalism … become a digital subscriber to The Press and Journal
For as little as £5.99 a month you can access all of our content, including Premium articles.
Subscribe