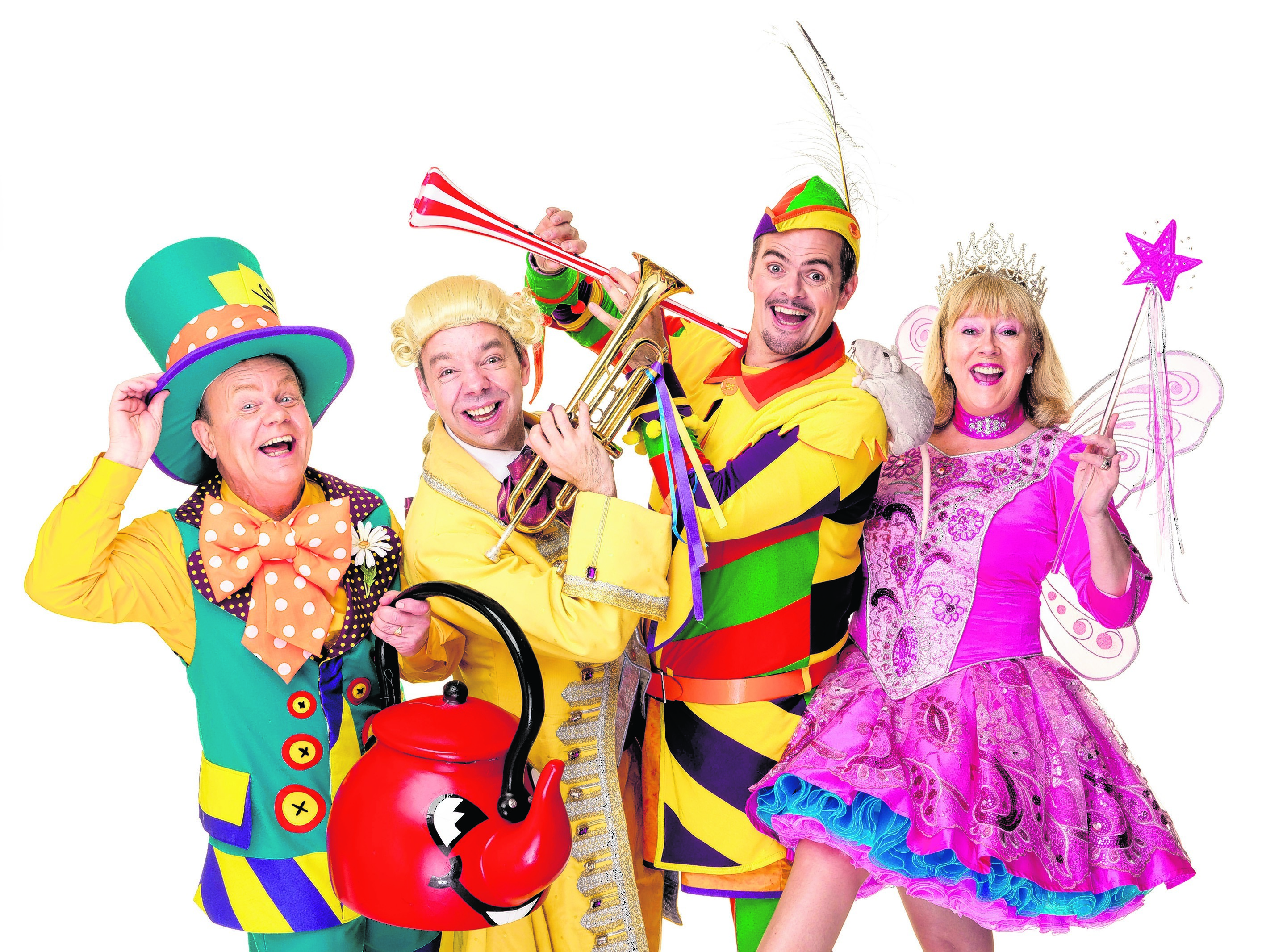 It's time to say goodbye to the Singing Kettle . . . and hello to Fun Box. Andrew Youngson finds out more
Even in his wildest dreams, Artie Trezise never imagined he would become a children's entertainer. But 32 years after becoming a founding member of the nigh-iconic group the Singing Kettle, it appears that his career in children's entertainment has been one big and very unexpected success story.
"I don't think anyone leaves school saying: 'I'm going to be a children's entertainer.' I mean, I went to study business economics, so I thought I might be an economist," Artie explained.
"So to sum my career up, I would say it's been a massive surprise, and an even bigger surprise that it has been such a success."
The reason for the 67-year-old's reflection is a bittersweet one. While he and Cilla Fisher – his co-founder and wife – stepped aside from performing with the group in 2013, they have decided now is the time to close up shop properly. And as of Sunday, February 15, at Aberdeen's Music Hall, The Singing Kettle will be no more.
"We felt really that after Cilla and I took two years off to run the company, we now want to take a total break from the whole thing. We felt that the time was right, because we want to leave it behind and move on to other things," he explained.
It's not a decision which was made lightly, and with "Kettle" being the ticket to more than three decades of fun, laughter and music performed all over the world, you can see why it's difficult to let go.
"It's very emotional. Because we made the decision in May last year, I've kind of got used to the idea, but I still get a pang of emotion when I go to see the show. So it's awful sad, but I'm so excited about moving on myself and to see what other challenges I can take on."
Among those challenges is his one-man act, which he has already begun performing to adoring kids up and down the country – most recently in the form of his Artie's Tartan Tales tour.
"For me, it's like going back to basics," he explained about the thrill of this new chapter.
"It's a real challenge, because I have no set, or musicians or performers. I've never done a show on my own before, so that's a massive challenge in itself. I think that's been a real learning experience. I've had to work out how to sell my strengths to the audience."
As you would expect with anyone of Artie's performance pedigree, his confidence is buoyed up by the success of the Singing Kettle, which, over its 6,500 live shows, eight TV series and 60-plus stage productions, certainly cracked the secret of creating a well-loved brand of entertainment for young people – and their parents, of course.
"I think it was so successful because we were always open to learning and changing it," Artie reflected.
"We came up very early on with the idea of theming the shows. And over the years, we have done about 40 themes, because we did twice a year. That forced us to keep the show fresh for the audience."
Fans of the Singing Kettle's brand of family-friendly entertainment need not be too sad, though, as the current line up – Gary Coupland, Kevin MacLeod and Anya Scott-Rodgers – are carrying on the torch in the form of their new group, Fun Box. Artie is understandably delighted that his colleagues will be carrying on and wishes them all the best on their new adventure.
But before that, there's the little matter of Kettle's swansong in Aberdeen – a city which has been a friendly touchstone for the group during the past 32 years.
"It feels quite apt to be finishing in Aberdeen. It's certainly a tribute to the audiences in Aberdeen who have put up with us all this time. We have a great relationship with them and they've been so important to us," he said.
And as for offering a parting message to fans all over the world, Artie had these heartfelt words:
"I would say thanks for giving me the best career possible that anyone could imagine. If people enjoyed watching it, I enjoyed it even more performing it."
FUN SET TO CONTINUE
When Aberdeen-raised Singing Kettle performer Kevin MacLeod heard that the group would be disbanding in 2015, he was understandably emotional.
"It's like Mr Tunnock saying 'I'm not going to make any more teacakes'," said the 45-year old, who has performed on stage with the group since 2001.
Understanding the importance that Kettle has played in so many families' lives for decades, he, Gary, Anya and Bonzo the Dog immediately set about securing the future of Scottish children's entertainment. The answer? Fun Box – the new group which will launch its inaugural tour this spring.
"We were having too much fun to let it end. So we just grabbed the bull by the horns and started our own company. It's a weird thing, because we're starting from scratch in many ways. It's not just a re-brand, even though we're trying to create a similar feeling and vibe," he said.
Like Artie, the trio of performers are seasoned professionals when it comes to making kids laugh and sing. They have the Singing Kettle to thank for that. Kevin, for one, has plenty of fond memories he'll be taking with him, such as the time he and the troupe were invited to perform for the Jordanian Royal Family.
"On the day of the performance, we flew out to the palace. At around 8pm, I found myself with a prince and two princesses bouncing on a trampoline and doing Scooby Doo impressions. It was a really surreal moment," he laughed.
The Singing Kettle presents The Big Party from Friday to Sunday, February 13-15. Show times are 10am and 1.30pm on Friday, 11am and 2pm on Saturday, and noon and 3pm on Sunday. Tickets are available from www.aberdeenperformingarts.com or by calling 01224 641122. Fun Box will perform at the Music Hall, Aberdeen, on August 15 and 16, and at Eden Court, Inverness, on August 22 and 23.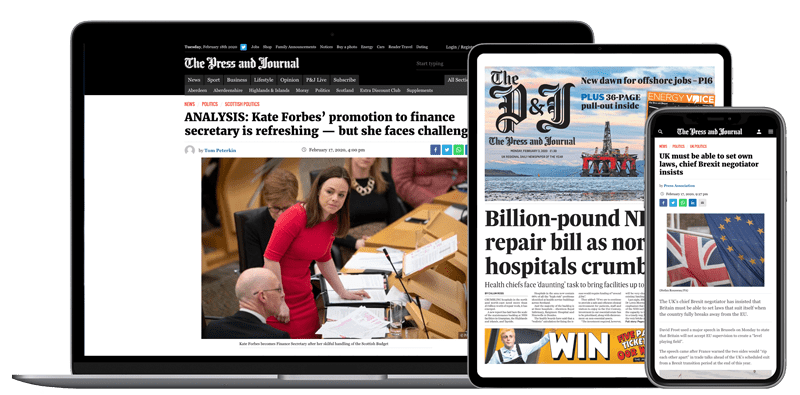 Help support quality local journalism … become a digital subscriber to The Press and Journal
For as little as £5.99 a month you can access all of our content, including Premium articles.
Subscribe