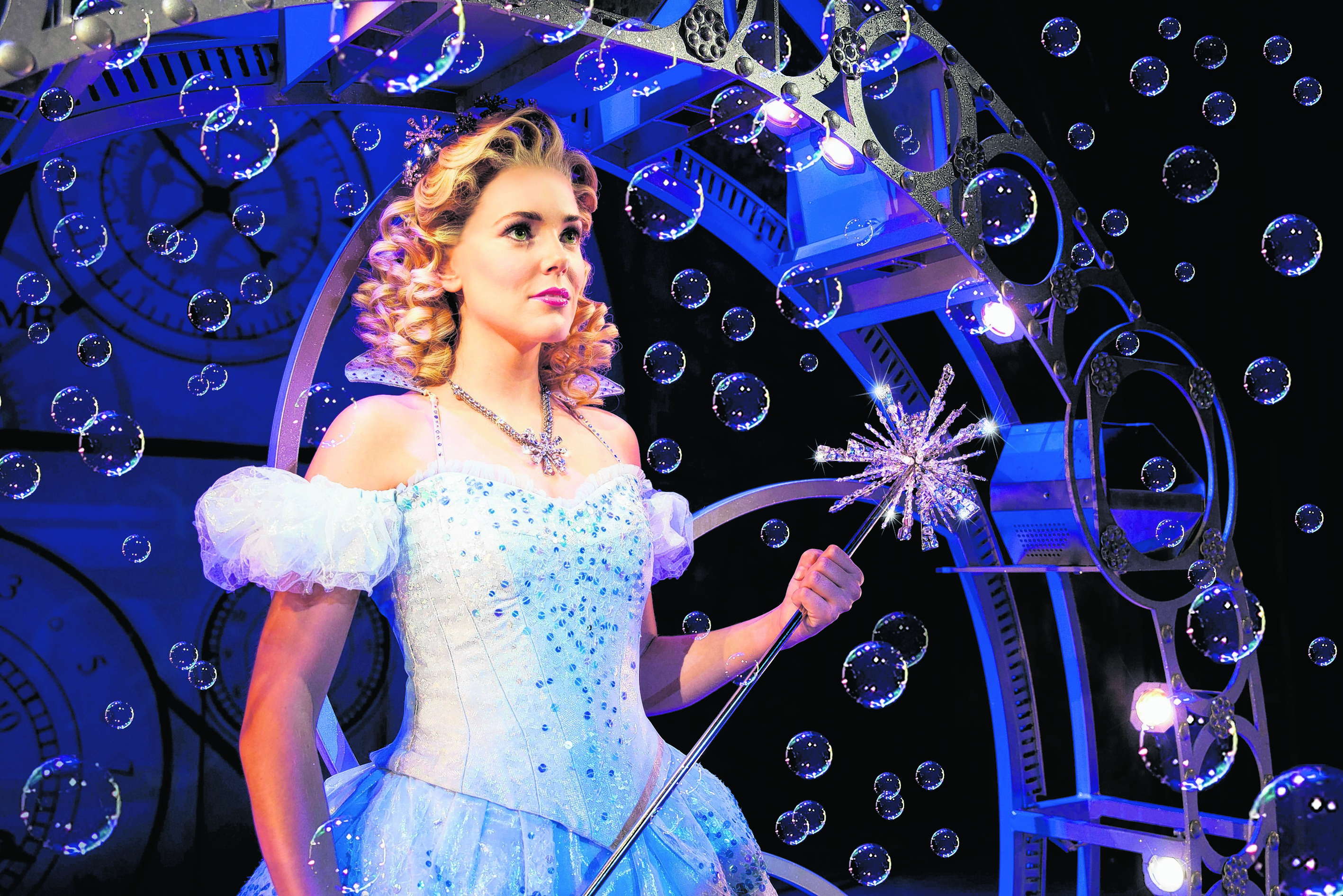 It's fun being good, but, for Emily Tierney, it's great being Wicked, as Andrew Youngson discovers
If Glinda the Good Witch is famous for anything, it's for knowing how to make an entrance. And let's face it, there isn't a classier entrance than gliding serenely into shot within a huge bubble wearing a sparkling dress and diamond-encrusted tiara.
Since the 1939 movie of The Wizard of Oz burst on to the screen in startling Technicolor, Glinda and bubbles have been synonymous, so when it came to bringing the character to the stage in the stunning re-imagining of the story of the Witches of Oz, it made sense to bring the bubble back.
The musical, which heads to Aberdeen's HM Theatre for the whole month of May, opens with the arrival of everyone's favourite good witch from tens of feet up in the air in her very own bubble. Not a role for sufferers of vertigo, then. But thankfully, actress Emily Tierney loves her classy arrival.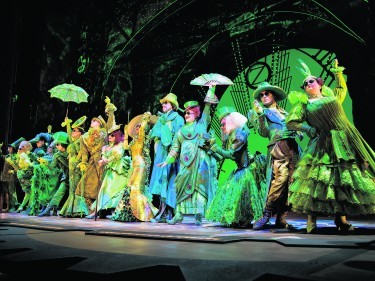 "When I get into the bubble offstage before the show starts and I hear the band start up, it's great. I get a minute up there on my own to focus. I'm so glad and lucky, because I still get excited every night. Plus, I love flying, so it doesn't worry me being up that high," Emily said.
Playing Glinda is second nature for the English performer, and there's good reason why. When Andrew Lloyd Webber's stage production of The Wizard of Oz was brought to the London Palladium in 2011, Emily was handpicked to originate the role. So when it came to being selected to play Wicked's iteration of the role in the first UK tour, Emily was an easy choice.
"I'm very versatile. My agent obviously thinks I can only play fairies and witches," she joked.
Playing two versions of a role so close together might befuddle an actress, but not so for Emily.
"I think it helped, actually, because it was a very different Glinda in Wizard of Oz. She was older and had reached the stage of being 'Glinda the Good'. But in Wicked, we explore how she got there. She wasn't always so good, which is a lot more fun to play."
Taking inspiration from Gregory Maguire's 1995 novel, the musical became a global sensation in 2003 when its Broadway run began. A new take on the well-known story of Oz, Wicked offers a behind-the-scenes look at Glinda and her counterpart Elphaba, the Wicked Witch of the West, from their early years as sparring partners at Shiz University to their adulthood, when they have accepted their mantles in the public eye.
It's a far richer depiction of Oz than we've seen before, populated with punchy musical numbers written by Stephen Schwartz, stunning production design, and well-rounded characters. At its helm, Elphaba (played by Scot Ashleigh Gray) is our unlikely heroine, who has to learn to negotiate a life of being reviled, while striving to do what's right for the greater good as she sees it.
And like the Wicked Witch, Glinda – or Galinda as she is first known before her stardom throughout Oz flourishes – is a lot more multifaceted than we've seen before.
"Lots of people say Glinda has the bigger character arch," said Emily.
"She starts as an airhead, a spoiled, pretty-vile schoolgirl, and then becomes this really powerful women who does know right from wrong. She's an open-minded person who becomes friends with people she never thought she would be friendly with. That's a massive journey to go on every night. I just really like playing her, and I want the audience to laugh at her, rather than think that she's horrible. So I've tried to make her as likeable as possible."
As the two-and-a-half-hour musical progresses, audiences are offered a wonderful, often poignant story about not judging a book by its cover. And front and centre are the two witches, and their complicated friendship.
"For me, that's why it's so special, because there are no musicals really where both leading roles are women. So this sends a strong message out there," Emily said.
But for all its heart and soul, Wicked is a hilarious riot, too, and Emily is often at the epicentre of the laughs. Having researched the role to the max for Lord Lloyd Webber's production, she was trusted by Wicked's team to put her own spin on it.
"My director said in rehearsals last year: 'You just need to be you and be mental. Bring a bit of yourself to it.' So they sort of let me loose to find my own quirky Glinda. Although she does get a bit panto dame every now and again," she laughed.
Wicked runs at HM Theatre, Aberdeen, from Tuesday, May 5, to Saturday, May 30. Show times include 7.30pm, Monday to Saturday, and up to two matinees each week. For all show times, and to book tickets, visit www.aberdeenperformingarts.com or by calling 01224 641122.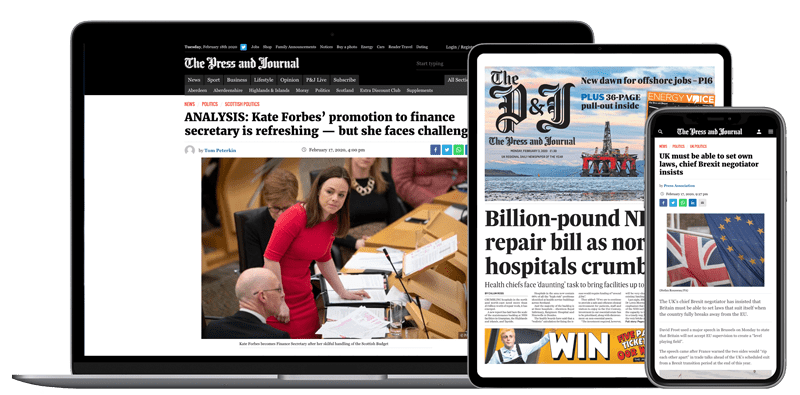 Help support quality local journalism … become a digital subscriber to The Press and Journal
For as little as £5.99 a month you can access all of our content, including Premium articles.
Subscribe